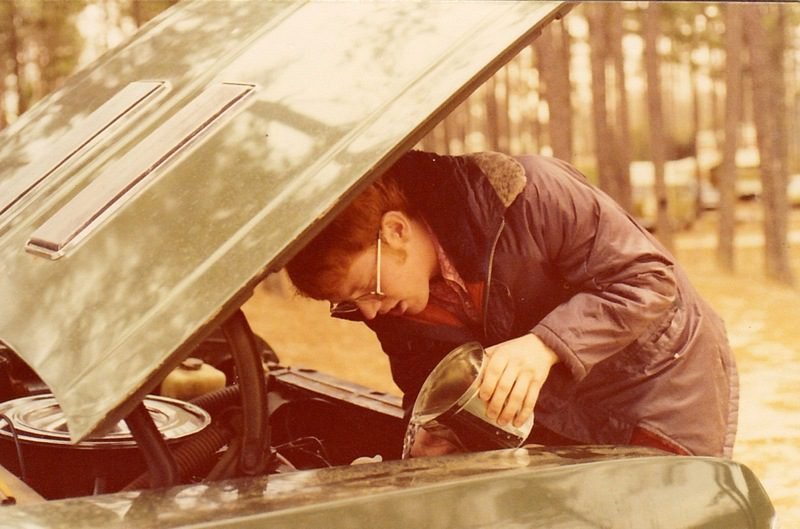 The winter before I left rural northwest Ohio to enroll in classes at Midwestern Baptist College in Pontiac, Michigan, my friend Randy Rupp and I drove up to Irish Hills in Onstead, Michigan, to do some skiing. Nestled in a miles-long strip of closed-up tourist attractions on U.S. Route 12, Irish Hills attracted scores of skiers each winter. (Irish Hills Ski Lodge is now closed.)
Randy was an expert skier. Having skied all over Europe, Randy was a stud on the slopes. I, on the other hand, had never skied before. Randy headed off for the highest slopes while I wowed the girls on the kiddie slopes. My one and only time skiing turned into a disaster in short order. The snow was quite slick, having an icy coating. Irish Hills used a j-bar lift to tow skiers from the bottom of the hill to the top. I had a difficult time positioning my ass on the j-bar. As the bar began pulling me up the hill, I lost my footing, flipped, and the j-bar towed me upside down up the hill. The lift operator, seeing my dilemma, stopped the lift and helped get me right side up. Boy, was I embarrassed. Way to impress the girls, right? And believe me, Randy and I were there for the girls.
I quickly decided that skiing wasn't for me, and I headed for the warmth of the ski lodge. Randy later joined me. It wasn't long before we met several attractive girls — Lutherans from Toledo. We flirted back and forth, and decided we would come to Toledo the next weekend to meet them. As with skiing, Randy was an expert when it came to women. I, on the other hand, was a novice.
The following Saturday, Randy and I made plans to meet in Bryan and drive to Toledo. I was living at the time with my mom on Route 6 west of Bryan near Edgerton. I was running late, so I sped down the highway, coming to the intersection of Route 6 and Route 2. As I looked at the intersection, I didn't see a car anywhere. The light was red, and with no car in sight, I decided to run the light. As I turned north on Route 2, imagine my surprise to see a highway patrolman sitting along the berm. Knowing I was toast, I pulled over. The officer asked for my license. He said, "sir, you are from Arizona?" I had lived back in Ohio for months but had never gotten around to getting an Ohio license. This meant, of course, that the officer couldn't just give me a ticket and let me go. Instead, he arrested me and took me to the Bryan Police station for processing. I faced jail unless I could post a $200 bond. I frantically called Randy, and after two hours, he showed up with my bond money. Hours behind, we finally left Bryan for Toledo.
It was late when we reached the Lutheran girls' home. Randy told the one girl's father that we were having car trouble — a lie — and asked if it would be okay if we spent the night so we could "fix" our car in the morning. He said okay. I can say that nothing sexually happened on my end that night. For Randy? That's his story to tell. 🙂 The next morning, the car magically repaired itself. We attended church with the girls and then drove back to Bryan. We never spoke to them again.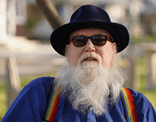 Bruce Gerencser, 64, lives in rural Northwest Ohio with his wife of 43 years. He and his wife have six grown children and thirteen grandchildren. Bruce pastored Evangelical churches for twenty-five years in Ohio, Texas, and Michigan. Bruce left the ministry in 2005, and in 2008 he left Christianity. Bruce is now a humanist and an atheist.
You can contact Bruce via email, Facebook, Twitter, or YouTube.
Your comments are welcome and appreciated. All first-time comments are moderated. Please read the commenting rules before commenting.