World renowned Independent Fundamentalist Baptist (IFB) clothing designer Zsuzsanna Anderson has brought to market a new line of bathing suits that is sure to strike fear in the heart of bikini designers everywhere. As a lifelong observer of the female body, I predict that Anderson's new line of bathing suits will result in 17th century women everywhere groveling before their husbands, begging them to buy them a 100% Lycra/Spandex King James Virgin bathing suit.
I know God-fearing culotte wearing Jesus loving women are peeing their white full-bodied underwear in anticipation of seeing what the King James Virgin bathing suit looks like, so without further snark I give you: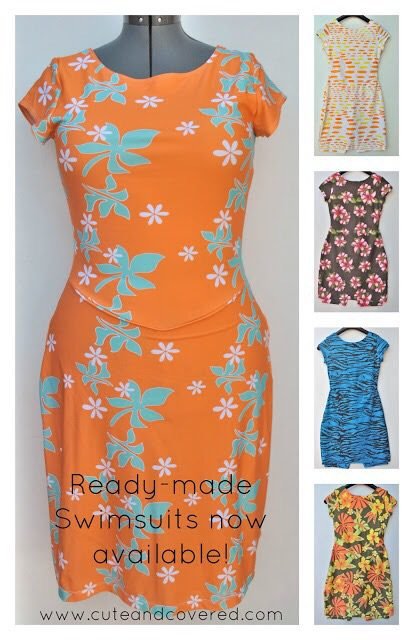 I know you want to own a King James Virgin bathing suit, so, before these $80 testaments to sexual repression and shame are sold out, go to Cute and Covered and buy yours today.
In 2016, Anderson plans to design and release what she is calling her greatest work yet, Faithful Word Chastity Belts. Embroidered with  verses from the 1611 King James Version of the Bible, these belts are sure to keep frisky, sexually repressed unmarried Baptist men from impregnating you. Get one now because we know there was only one virgin birth.
Zsuzanna Anderson did not compensate me in any way for writing this glowing, heartfelt review of her latest designs. Personally, I can't wait to buy Polly a King James Virgin bathing suit. I am sure she'll be excited to own one.