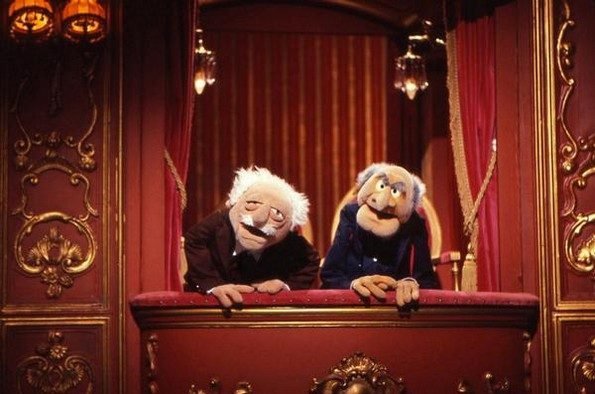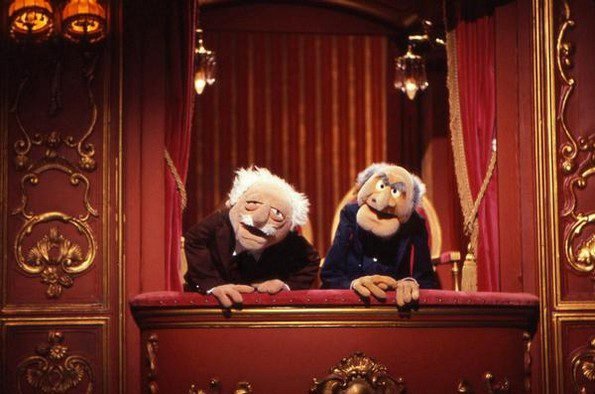 Several days ago, Tom, an Evangelical Christian, sent me the following email. My response is indented and italicized.
Since 2007, thousands of Evangelicals zealots have emailed me, sent me messages on social media, or left comments on this blog/Facebook/Twitter. Bloggers have deconstructed my life or exposed the errors of my way. Preachers have preached sermons exposing my apostasy and heresy. Each of them has an opinion about my writing, story, past and present life, or where I am headed after I die. I have come to accept that such treatment is the price I pay for daring to tell my story; for daring to speak about what goes on behind closed doors in Evangelical churches and parachurch ministries; for daring to publicize the criminal behavior — mainly sex crimes — of Evangelical preachers. How dare I share with readers my journey from Evangelicalism to atheism. Why can't I just shut up and move on? some zealots say. They want to freely preach the gospel and share their conversion stories to anyone and everyone, yet atheists and agnostics are expected not to do the same. While there are increasing numbers of atheist blogs, websites, podcasts, and call-in shows, their presence pales compared to those of Evangelicals.
As long as I can figure out a way to type — which is becoming increasingly difficult for a myriad of reasons — I intend to keep writing. Since prayers — thousands of them over the years — to the Christian God asking him to stop my work have failed, Evangelicals might want to rethink how best to reach or stop me. Using the same worn-out arguments, pejorative statements, and character assassinations no longer works. There was a time when such things worked, psychologically wounding me, resulting in me shutting down my blog. That's old history. This iteration of my blog is 6 1/2 years old. Thanks to years of counseling and support from many of you, I can see beyond verbal assaults (even death threats) by God's chosen ones. Simply put, as long as I am breathing, I ain't going away.
Now to Evangelical Tom's (ET) email and my response.
Every publication in the world references the birth of Jesus Christ by placing the date at the top of the page. Have they conspired to place Jesus' birthday on every page to make atheists look like fools? Ha ha… Even you're forced to use Jesus' birthday for every article you post. Why? The entire world's calendar is based on the birth of Christ for a reason.
Tom is ignorant of the development of the calendar most of the world now uses. Currently, we use what is called the Gregorian calendar. Developed in the sixteenth century, the Gregorian calendar was based on the Julian calendar — a calendar used for 1,600 years. This calendar was adapted from the Roman calendar. Any cursory reading of history reveals that the "Christian" calendar's foundation is non-Christian/secular/pagan. I am not an expert on this subject, but it took me all of five minutes to learn that Tom is — let me say this charitably — uninformed.

Tom asserts that "every publication in the world references the birth of Jesus Christ." Yet, evidently, Tom has never heard of the Islamic calendar, Nepal Sambat, or Hebrew calendar — to name a few.

In a few sentences, I have shown that Tom's calendar claims are not true. Besides, why does it matter what our calendar is based upon? Tom claims there is a "reason," but he never gives it. In the future, he might start by stating on what date, exactly, Jesus was born. Was Jesus born on year zero? Nope. Historians generally believe Jesus was born between 6 BCE to 4 BCE. Surely Tom knows that the date of Jesus' birth is NOT mentioned in the Bible. If the birth of Jesus is the monumental event Tom says it is, the Bible would tell us what day and what year the most important figure in human history was born. Yet, the Bible says nothing.
I do agree that Christians should be held to a higher degree of accountability for their wickedness, but rejecting God and his word is foolish. Your articles may serve a purpose by exposing tares who are impostors, but God is not to blame for the sins of men.
I assume Tom is referencing the Black Collar Crime series, which details the arrests and convictions of Evangelical preachers for criminal behavior (mainly sex crimes). I don't believe I have ever said that the behavior of these miscreants played any part in my deconversion. Perhaps Tom missed the WHY? page — you know, the page that lists several posts detailing my reasons for walking away from Christianity.

Tom says that God is not to blame for human sin. However, the Bible teaches that God is the creator of everything. I wonder if Tom has ever heard about the sovereignty of God? You know, the belief that God is in control of EVERYTHING. And if the Christian deity isn't in control of everything, he isn't God. If God created everything, how is he not the creator of sin? If God controls every aspect of our lives, right down to knowing how many hairs are on our heads, how is he not responsible for our behavior? Evangelicals like Tom love to talk about an all-knowing, all-seeing, all-powerful creator God, yet when it comes to bad shit Evangelical preachers do, hey, that's on them, not God. If God is all that the Bible says he is, he could stop predator preachers from raping and molesting children; he could stop preachers from taking advantage of vulnerable women (and men). Yet, he does nothing. This is why most atheists are better people than the Bible God. If we saw someone sexually assaulting a child, we would do something about it. Silence is consent.

I actually agree with Tom. God is not culpable for vile criminal acts perpetrated by so-called men of God. The reason for this, however, is that there is no God. As an atheist and a humanist, I am a proponent of personal accountability and responsibility. But, unlike Tom, I don't believe in a magic get-out-of-jail-free card called 1 John 1:9: If we confess our sins, he is faithful and just to forgive us our sins, and to cleanse us from all unrighteousness. Every preacher featured in the Black Collar Crime series prayed and asked Jesus to forgive them for their sins. God forgave them, and with a loving hug told them, be a nice boy and *wink wink* sin no more. Should we just set them free? If God has forgiven them, shouldn't we? Of course not. Justice demands that criminal behavior be punished. What God allegedly says doesn't matter.
My perspective is that you're likely a reprobate who is consumed with writing about other reprobates. Correct me if I'm wrong and I'll pray for God to have mercy on you.
According to Romans 1 and 2, a reprobate is someone who has crossed a moral line of no return. Once this line is crossed, a person can't be saved. Tom thinks I am a reprobate. Why? Because I write the Black Collar Crime series. In Tom's mind, exposing sex crimes by Evangelical preachers is a sure sign that I am a reprobate. Figure that one out.

Romans 1:28-32 describes the behavior of reprobates:

And even as they did not like to retain God in their knowledge, God gave them over to a reprobate mind, to do those things which are not convenient; Being filled with all unrighteousness, fornication, wickedness, covetousness, maliciousness; full of envy, murder, debate, deceit, malignity; whisperers, Backbiters, haters of God, despiteful, proud, boasters, inventors of evil things, disobedient to parents, Without understanding, covenantbreakers, without natural affection, implacable, unmerciful: Who knowing the judgment of God, that they which commit such things are worthy of death, not only do the same, but have pleasure in them that do them.

Is there anything in this list of reprobate behaviors that remotely reflects how I live my life? Or is Tom just making shit up? Tom needs me to be a reprobate for my story to "fit" in his Evangelical box. If I am a kind, loving, thoughtful person — and I am — that means I am not a reprobate. I am just a good person who doesn't need God, the Bible, or threats of judgment to treat others well.
I'm sure you've read this one a few times:
Psalms 53:1 The fool hath said in his heart, There is no God. Corrupt are they, and have done abominable iniquity: there is none that doeth good.
No, I have never heard that a "fool says in his heart there is no God." That's sarcasm, by the way. I have heard (and preached on) this verse countless times. The same goes for Psalm 14:1.

Here's the problem with Psalm 53:1. The text says atheists are corrupt and do abominable acts. While this certainly can be said of some atheists, most unbelievers I know are good people. In fact, most atheists' lives measure up with the best of Christians, albeit the sex is a lot better. Nothing like atheist sex, baby! 🙂 The Toms of the world need atheists to be bad people for their worldview to make sense. Atheists stand on the side of Satan and evil. We are an enemy that must be battled and defeated. What if we are, instead, just people with different opinions on God, Jesus, the Bible, and the afterlife? What if we are just people who have a different idea about what gives life meaning and purpose? What if Tom and others like him saw atheists and other unbelievers as they are instead of the caricature they have fabricated in their minds?

The only reason this blog exists is because of the psychological harm caused by Fundamentalist Christian interpretations of the Bible. If Evangelicals stopped trying to shove their religion down the throats of unbelievers, stopped trying to force people to follow the immoral teachings of the Bible, and stopped trying to turn the United States into a Christian nation, I would shutter this blog and never write another word. If Evangelicals stopped abusing people psychologically (and, at times, physically), I wouldn't have anything to write about. That Evangelical beliefs and practices continue to cause harm is incontrovertible. As long as this is true, I intend to keep sharing my story and keep giving my honest critiques of the one true faith. Call me a "fool" all you want. Calling me names will not silence me. Now, you could buy my silence. Tom, please make that $1,000,000 check payable to Bruce Gerencser. After receiving your check which clears your bank, I will stop writing for this blog (and that million-dollar price for silence is available to any of my critics). Time to put your money where your mouth is.
John 3:3 Jesus answered and said unto him, Verily, verily, I say unto thee, Except a man be born again, he cannot see the kingdom of God.
I have never, ever heard John 3:3 before. *sigh* Tom sure showed that Evangelical-turned-atheist Bruce Gerencser, right? The "mighty" inspired, inerrant, infallible King James Bible says:

For the word of God is quick, and powerful, and sharper than any two-edged sword, piercing even to the dividing asunder of soul and spirit, and of the joints and marrow, and is a discerner of the thoughts and intents of the heart. (Hebrews 4:12)

Yep, just hearing John 3:3 has brought me to my knees. I am laughing hysterically at the notion that just quoting words from an ancient religious text will somehow magically cause me to change my mind about God/Jesus/Bible/Christianity. Besides, I thought Tom said I was a reprobate. Doesn't that mean that quoting the Bible to me is a waste of time? Hmm … maybe, just maybe, Tom is talking to himself. Maybe he has doubts, and by preaching to me, he is trying to reinforce his beliefs and prop up his faith.

What, exactly, did Tom hope to accomplish by emailing me? I have posed this question to other Evangelical zealots more times than I can count. I am not low-hanging fruit. There's no chance that I will return to Evangelicalism. Even God himself, the big three-in-one, can't make me return to the leeks and garlic of Egypt. I've been to the Promised Land, and I ain't coming back. I have done my homework and concluded that the central claims of Christianity are not true. I have heard every possible argument for the existence of God and the truthfulness of Christian beliefs. I can't imagine a zealot coming up with a new (or improved) argument. Christians have had almost fourteen years to change my mind, yet I remain unconvinced, an unrepentant atheist. Will this fact keep Evangelicals from contacting me? Of course not. Why? Because it has never been about me; it's about them and their need to be right.
A Sinner Saved by Reason,