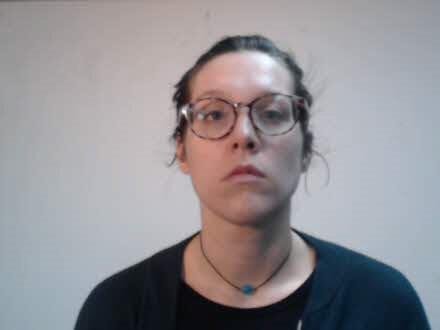 Ashleigh Guin, a worker at a daycare (Bethel Wee Care) operated by Bethel Baptist Church in Odenville, Alabama, was arrested last Wednesday and charged with abusing a child.
A worker at a church daycare in Moody is charged with abusing a child, according to police.

The incident occurred May 3 at Bethel Baptist Church.

Ashleigh Brooke Guin, 25, was arrested by Moody Police Wednesday morning. Investigators said the 3-year-old girl's mother called police after she saw bruises and scratches on her daughter.

Investigators looked at the child's injuries and surveillance video from the church.

After discussions with the district attorney's office, a warrant was issued for Guin's arrest. Parents at the day care said a note was sent home Wednesday.

….

Moody Police told CBS 42 they received the video from the child's family. Some parents wondered if the church would have even reported the incident to investigators.

The church's pastor, Dr. Josh Burnham told CBS 42 that he could not make any comments. Burnham added that parents have been kept updated about the situation and that the church continues to cooperate with investigators.

….

CBS 42 sent a reporter to Guin's house for her side of the story. A man at the door said he would have to discuss the request with a lawyer.

Parents and Police told CBS 42 that Guin had been fired, but the church's pastor said he could not make any comments.

Guin is out of jail on bond.
A woman was arrested after video shows a daycare worker apparently grabbing a child by the arm and slinging her back down to the floor.

Her parents took a picture of the child's arms showing bruises and marks. It all allegedly happened at a daycare housed in Bethel Baptist Church in Moody.

Video obtained by WBRC also shows the minutes leading up to the main incident, where the same daycare worker apparently led the child back to another part of the room by the arm. The girl appears to grab at it afterward.

"My clients assumed that the daycare facility that they put their children in would do no harm," said Ezra Jordan, who represents the child's family in any potential civil matters stemming from the encounter.  "My client will leave no stone unturned and they will do whatever it takes to make sure this happens to no other child."

Police later arrested Ashleigh Brook Guin and charged her with willful abuse of a child. She's since been released on a $2,500 bond.

Guin was unable to be reached for comment and it's unclear if she has an attorney.

The video obtained by WBRC later shows the caregiver apparently saying something to a colleague. That woman then walks over to check on the girl.

According to a police report, the other woman in the video told officers Guin asked her to "look at the child's arm."  She also stated that it appeared to her, Guin grabbed the child with "more force than was necessary."

….