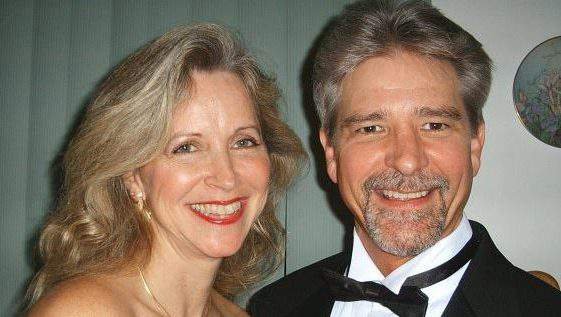 As the Black Collar Crime series has shown, Evangelical pastors can and do commit all sorts of crimes, including — in the case of Missouri-Synod Lutheran pastor Christopher Gattis — murder. Gattis stands accused of murdering his wife, stepdaughter, and the stepdaughter's boyfriend on Thanksgiving Day.
Gattis worked for and was a member of a church that believes "the Bible to be the inspired and inerrant Word of God and the only revelation on both beliefs and practice."  Lutherans believe people must persevere until the end to be saved (as do Calvinists). The difference between Lutherans and Calvinists, according to Douglas Sweeney, chair of the church history and history of Christian thought department and director of the Jonathan Edwards Center at Trinity Evangelical Divinity School, is that Lutherans believe:
….the elect will certainly persevere in faith. God is not impotent to carry out his decrees respecting salvation. But not everyone who is born again is among God's elect. It is possible for regenerated people to apostatize. So perseverance is largely a matter of walking in step with the Spirit, persevering, and encouraging other people to do the same.
According to Sweeney, Martin Luther believed that there were sins that could result in people losing their faith. Luther wrote:
"it is necessary to know and teach that when holy people—aside from the fact that they still have and feel original sin and also daily repent of it and struggle against it—somehow fall into a public sin (such as David, who fell into adultery, murder, and blasphemy against god), at that point faith and the Spirit have departed." Luther, Smalcald Articles (1537), 3.3
None of us can know Christopher Gattis' "heart." For the purpose of this post, I am going to assume that he was a good Missouri-Synod Christian who loved Jesus, and the moment he committed the very public sin of homicide, the Spirit of God took flight from his soul and Gattis is now a sinner in need of conversion.
Using murderous, adulterous David as an example, Luther believed that when King David publicly sinned against God, faith and the Holy Spirit departed. Gattis, much like David, had a record of misconduct. In 2010 he was accused of public intoxication, and in 2012 he was charged with assault and battery.  Kevin Defford, his victim in the assault, said the following to the NBC-12:
"He was on edge that day, was my thinking," says Kevin Defford, who is the victim in the 2012 case.

Defford was delivering samples of a newspaper with his son and tossed one onto Christopher Gattis' driveway.

"On the way up, he had come from his driveway and was standing in the middle of the road," said Defford.

He says Christopher Gattis threw the paper at his face and started yelling, even going as far as to pull out a box cutter.

"The fact that he pulled the box cutter, it had me thinking about my son at that point, and that's why the police were called," says Defford. "But again, it seemed like he was on edge that day when I met him."

Christopher Gattis was found guilty, but the charge was dismissed once Christopher Gattis paid restitution. Now knowing this man is connected to a triple murder has Defford shaken.

"Now it makes me wonder a little more um, what might have been," he said.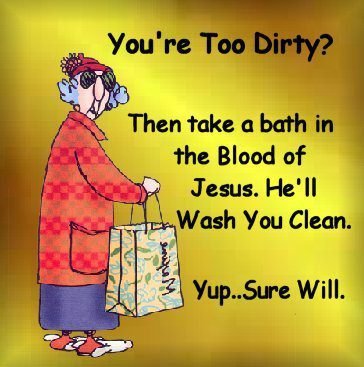 It seems that Gattis has had several bouts of faithlessness. The good news is that if Gattis repents — telling God, my bad, Jesus. I promise never to kill anyone again — he can, once again, become a man after God's own heart. No sin — no matter how perverse, vile, disgusting, or evil — is beyond the forgiving power of the miraculous blood of Jesus. For Gattis, restoration is but a prayer away.
Or is it?
Evangelicals love to talk about how bad they were before they became new creations in Christ Jesus. As anyone who has sat through a Baptist testimony time can attest, wild claims of depravity are quite common. The greater the sin, the greater the grace needed to save sinners from their sins. Over the course of the fifty years I spent in the Christian church, I never heard believers minimize their sinfulness. Oh no, the bigger the sinner, the better. This is why the history of Evangelicalism is filled with stories about people who were once witches, Satanists, and mob hit men before J-e-s-u-s saved them. Such people regale congregations with stories of murder, sexual abuse, demonic possession, sacrificing infants to Satan, and all sorts of perversion. Yet, Jesus somehow, some way, reached down into their wretched souls and saved them. (Of course, many of these wild testimonies are lies straight from the mythical pit of hell.)
Murderers present a real conundrum for Evangelicals. They know that David was a murderer, yet God forgave him, and he was considered not only a man after God's own heart, but also a relative of Jesus. Evangelicals read and hear stories about murderers whose lives were transformed by the mighty working power of the triune God. This must mean, then, that murderers can be saved too, that even killing your family or strafing innocent men, women and children with weaponized drones is within the purview of Jesus, the savior of humankind. But, is it really? What does the Bible say on the matter?
Revelation 21:8 states:
But the fearful, and unbelieving, and the abominable, and murderers, and whoremongers, and sorcerers, and idolaters, and all liars, shall have their part in the lake which burneth with fire and brimstone: which is the second death.
Revelation 22:14,15 adds:
Blessed are they that do his commandments, that they may have right to the tree of life, and may enter in through the gates into the city.  For without are dogs, and sorcerers, and whoremongers, and murderers, and idolaters, and whosoever loveth and maketh a lie. [OMG! all dogs go to hell!]
The writer of First John said:
Whosoever hateth his brother is a murderer: and ye know that no murderer hath eternal life abiding in him. (1 John 3:15)
Speaking of reprobates — those beyond the grace of God — the Apostle Paul said:
For this cause God gave them up unto vile affections: for even their women did change the natural use into that which is against nature: And likewise also the men, leaving the natural use of the woman, burned in their lust one toward another; men with men working that which is unseemly, and receiving in themselves that recompence of their error which was meet. And even as they did not like to retain God in their knowledge, God gave them over to a reprobate mind, to do those things which are not convenient; Being filled with all unrighteousness, fornication, wickedness, covetousness, maliciousness; full of envy, murder, debate, deceit, malignity; whisperers, Backbiters, haters of God, despiteful, proud, boasters, inventors of evil things, disobedient to parents, Without understanding, covenantbreakers, without natural affection, implacable, unmerciful: Who knowing the judgment of God, that they which commit such things are worthy of death, not only do the same, but have pleasure in them that do them. (Romans 1:26-32)
Paul emphatically states in Galatians 5:19-21 that murderers shall not inherit the Kingdom of God:
 Now the works of the flesh are manifest, which are these; Adultery, fornication, uncleanness, lasciviousness, Idolatry, witchcraft, hatred, variance, emulations, wrath, strife, seditions, heresies, Envyings, murders, drunkenness, revellings, and such like: of the which I tell you before, as I have also told you in time past, that they which do such things shall not inherit the kingdom of God.
Did Christopher Gattis, by murdering his family, cross a line of no return? Has his nonrefundable ticket for the Lake of Fire been punched? Or, is there still hope for Gattis; that if he really, really, really says he is s-o-r-r-y that God will say to him, aw shucks, Chris, I forgive you. The Bible is incoherent on this matter, as it is with virtually every other theological, cultural, and social issue Christians say the Bible addresses. God said it, and that settles it, right?
Of course, there is no God, so flesh-and-blood humans are left with the unenviable task of trying to figure out why Gattis picked up a gun and murdered those closest to him. Was he mentally ill? Was he under the influence of drugs or alcohol? Did he shoot them in a fit of rage? If so, what caused him to be so angry? So many questions, and regardless of the answers, Gattis, if convicted, should spend the rest of his life in prison (and I know some readers think this is a death-penalty-worthy crime).
I grieve for those left behind in the wake of Gattis homicidal rage. And for those who attempt to paper over this tragedy with God, prayer, and faith? Child, please. Stop excusing bad behavior with nonsensical theological arguments and clichés. What's next? — God needed more good angels so he used Christopher Gattis to send his family to heaven; that God always works things out according to his purpose and plan? Enough, already. (Please read Sutherland Springs Massacre: God Answered the Victims Prayers by Allowing Them to be Murdered.)
About Bruce Gerencser
Bruce Gerencser, 60, lives in rural Northwest Ohio with his wife of 39 years. He and his wife have six grown children and eleven grandchildren. Bruce pastored Evangelical churches for twenty-five years in Ohio, Texas, and Michigan. Bruce left the ministry in 2005, and in 2008 he left Christianity. Bruce is now a humanist and an atheist. For more information about Bruce, please read the About page.
Bruce is a local photography business owner, operating Defiance County Photo out of his home. If you live in Northwest Ohio and would like to hire Bruce, please email him.
Thank you for reading this post. Please share your thoughts in the comment section. If you are a first-time commenter, please read the commenting policy before wowing readers with your words. All first-time comments are moderated. If you would like to contact Bruce directly, please use the contact form to do so.
Donations are always appreciated. Donations on a monthly basis can be made through Patreon. One-time donations can be made through PayPal.