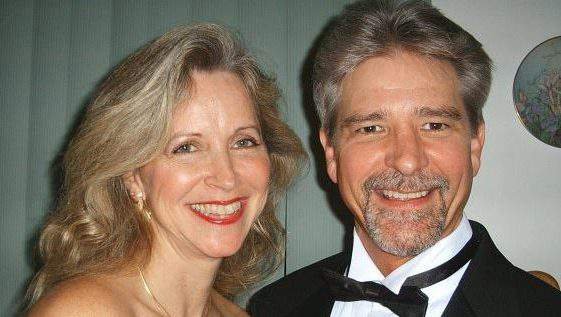 The Black Collar Crime Series relies on public news stories and publicly available information for its content. If any incorrect information is found, please contact Bruce Gerencser. Nothing in this post should be construed as an accusation of guilt. Those accused of crimes are innocent until proven guilty.
Christopher Gattis, a youth pastor at Grace Lutheran Church in Richmond, Virginia, stands accused of murdering his wife, stepdaugther, and the stepdaughter's boyfriend.
A Virginia youth pastor has been arrested in the shooting deaths of his wife, stepdaughter and the stepdaughter's boyfriend in their home on Thanksgiving Day, police said.

Christopher Gattis, 58, was charged with three counts of first-degree murder and three counts of using a firearm in the commission of a felony, the Richmond Times-Dispatch reported.

Police arriving at the family's Chester, Va., home around 11:30 p.m. found the women's bodies inside and the man's body in the front yard, officials said.

Authorities identified the victims as Jeanett Gattis, 58; her daughter Candice "Candy" Kunze, 30; and Kunze's boyfriend, Andrew Buthorn, 36. All of them lived together in the home, police said.

Neighbors said Kunze recently moved back home from Oregon, with Buthorn joining her. Neighbors also said the family runs a furniture store in nearby Petersburg, the Richmond-Times Dispatch reported.

Gattis was a youth pastor at Grace Lutheran Church, where he was a ministries coordinator for middle school and high school students.

"Members of Grace Lutheran Church are deeply saddened by the loss of life last night as a result of three individuals being shot in Chester, and this tragedy included members of Grace Lutheran Church," the church said in a statement.

….
Update
A November 27, 2017 Richmond Times-Reporter story by Ali Rickett reports:
A 58-year-old youth ministry director at a Chester church appeared in court Monday for the first time since he was charged with allegedly killing his family on Thanksgiving night.

Christopher R. Gattis faces three counts of first-degree murder in the shooting deaths of his wife, Jeanett L. Gattis, 58; his stepdaughter, Candice L. Kunze, 30; and Andrew E. Buthorn, 36, his stepdaughter's boyfriend. All three victims lived with Christopher Gattis in a home in the 14900 block of Dogwood Ridge Court, according to police, who found Buthorn in the front yard and the two women in the kitchen around 11:30 p.m. Thursday.
It was Christopher Gattis who told the alarm company to send police, according to Elizabeth Caroon, a spokeswoman for the Chesterfield County Police Department. He was located outside the home and surrendered without incident.

Gattis was arraigned Monday in Chesterfield General District Court and in Juvenile and Domestic Relations District Court.
"Why am I in two different courts?" Gattis, who appeared by video from Riverside Regional Jail where he is being held without bond, asked the judge during his second arraignment.

Because two of the victims were family members, those cases were heard in domestic relations court, while the case involving Buthorn was in General District Court. They will likely be combined if the charges are certified by a grand jury and brought up to Circuit Court.

Gattis spoke clearly and calmly, though he hesitated at some of the legal questions, looking to someone off camera for prompting before answering. When he spoke, he tried to use his hands, which were cuffed together.

Both judges denied setting bond and appointed him an attorney, who can request a bond hearing later.

….