The Black Collar Crime Series relies on public news stories and publicly available information for its content. If any incorrect information is found, please contact Bruce Gerencser. Nothing in this post should be construed as an accusation of guilt. Those accused of crimes are innocent until proven guilty.
In 2017, Action News Jacksonville reported:
Ronnie Hyde, 60, was arrested Tuesday in the 1994 murder of 16-year-old Fred Laster and the FBI began searching his Jacksonville Beach home, as well as a property of his on Jacksonville's Eastside.

….

For more than two decades, Laster was known as "John Doe" to investigators looking into his death. His dismembered body was recovered behind a dumpster on Highway 441 near Interstate 10 on June 5, 1994.
In a related story, Action News reported:
A Duval County judge denied bond on Wednesday for Ronnie Hyde, 60, who has been charged in the death and dismemberment of Nassau County teen Fred Laster.

Twenty-three years after the killing, the suspect in the case faced a judge for the first time.

Hyde was wearing a red jumpsuit which indicates a high risk inmate. He will likely hire an attorney of his own.

Andrew Sturm was at the hearing to support him. He said Hyde is his friend and counselor.

"We recommended him to my mom and my nephew who he sees and he's done nothing but great in my life," said Sturm.

Sturm said he met Hyde through Crosswater Community Church.

According to Sturm, Hyde counseled his 13-year-old nephew and while he doesn't suspect Hyde harmed him, he said he still called the FBI after learning of his arrest.

"Per my nephew's own words, no one put words in my nephew's mouth, Ron never did anything at all inappropriate, Ron never touched him at all," said Sturm.

In court, Hyde tried speaking with the judge but the judge stopped him saying it was not the time to speak about his case.

Sturm said this is not the Hyde he knows.

"Ron is an extremely intelligent person, very much a loner he likes to play his guitar. He would play at county festivals and stuff like that," said Sturm.
The Florida Times-Union added:
Authorities credited advancements in technology, increased exposure from the National Center for Missing and Exploited Children and the assignment of a fresh detective to the cold case unit with the recent break in the case.

"All it takes is that one spark of information that can lead to an arrest," Columbia County Sheriff Mark Hunter said.

Local FBI Special Agent in Charge Charles Spencer asked the public for help as the case continues, saying Hyde traveled abroad, was "a named subject in a previous child exploitation case" and had access to numerous children over the years.

Hyde, who lists his employment as a licensed mental health counselor at Crosswater Community Church in Nocatee, previously worked as a youth pastor at Strength for Living Church in Jacksonville where he first met Laster's family.

Rev. Jack Millwood of Hyde's current church issued a statement: "We are working and cooperating fully with the FBI in their investigation of Ron Hyde. I am personally not aware of any victims of Ron Hyde that involve anyone associated with Crosswater. If any person or persons has any information regarding potential victims of Ron Hyde, please contact the local FBI office."

A neighbor watching the flurry of law enforcement activity at Hyde's Jacksonville Beach home said there was something about the place always made her uneasy as did Hyde.

"It was always a house we skipped when we went trick-or-treating," the neighbor said.

A similar search took place throughout the day at a second home on Thelma Street in Jacksonville. Spencer said agents will continue an extensive search of the homes, but would not disclose what exactly investigators are looking for.

"The search could take several days and no stone will be left unturned, I can assure you of that," Spencer said, asking residents for patience during the process.

Hunter said investigators met with Laster's family in November 2015 to collect his siblings' DNA samples, building a profile that they could possibly match with the DNA taken from the torso found in 1994. Three months later, lab tests confirmed the remains and Laster's family members were related.

A match still left the case unsolved. A second DNA profile recovered from a flannel shirt found near the torso in 1994 had no match in a law enforcement database. But last April, investigators sifted through trash cans outside Hyde's home and retrieved nasal swabs containing DNA that was also matched to the flannel shirt.

"I am extremely proud of the detectives who worked on this extremely difficult case," Hunter said. "… It has allowed the family to have some closure."

The sheriff demurred when asked whether there was a sexual nature to the case. Still, court records show Laster's sister told authorities she and her brother had spent the night at Hyde's home a year before he went missing and that she woke up to find Hyde nude and trying to quietly wake her brother.

Laster's siblings said they confronted Hyde numerous times over the years, and each time he seemed to provide a different version of events regarding Laster's disappearance. In one breath Hyde told the siblings he had dropped Laster off near Pecan Park, in another breath he said it was in the Oceanway area and in another still he said he'd taken Laster to their grandmother's house in Nassau County.

Eventually, Lasters' siblings gave up trying to get answers from Hyde. They said they last spoke to him in 2003.
You can read February 28, 2018, Florida Times-Union report about Hyde's case here.
In April 2022, Hyde was sentenced to life in prison.
The Florida Times-Union reports:
A Duval County jury took a little more than three hours to find former Jacksonville Beach youth pastor Ronnie Leon Hyde guilty of killing and dismembering a 16-year-old Yulee boy in 1994.

Following a tearful victim impact statement from Travis Laster, whose brother Fred Laster's remains were found in Columbia County behind a gas station dumpster, Hyde was sentenced to life in prison.

Hyde, 65, stood motionless as Judge Tatiana Salvador read the sentence just after 3:30 p.m., his attorney Ann Finnell at his side. The verdict came after four days of witness and evidence presentations to the jury, wrapping with Hyde testifying in his own defense.

Standing at a courtroom podium, not looking at Hyde, Travis Laster said his entire family all lost someone who "was loved dearly." And since no one knew the remains were his until a 2016 DNA test, his grandmother died never knowing what happened to her grandson, his brother said.

….

When Hyde addressed the court in his own defense Thursday and again when he was questioned by the prosecutor the next day, he denied having done anything to the boy who he knew and spent a lot of time with.

He said the teen was upset over a dispute with his sister when he last saw him and he had bailed out of Hyde's car on U.S. 17 in Nassau County and disappeared.

…..

Laster's torso was found on June 5, 1994, behind a Lake City dumpster and missing the head, legs and hands, police said. Evidence was collected but his identification wasn't unknown for years.

In 2014 the case was advertised on the National Center for Missing and Exploited Children website and prompted Laster's twin sister to contact staff saying it could be him. More DNA samples were obtained and submitted to the Florida Department of Law Enforcement, which compared results to the evidence found at the 1994 scene.

That led to his identification in 2016 and eventually to Hyde, believed to be the last person to see Laster whom he met in the mid-1980s and formed a relationship with the Laster family, according to the investigation.

A search warrant at Hyde's Jacksonville Beach home uncovered more evidence and led to his arrest in 2017. He was charged with first-degree murder, plus 25 child-pornography possession counts that will be processed separately in court.

A motive was never clear.
On January 4, 2023, Hyde pleaded guilty to three counts of possession of child porn and was designated a sexual offender. Hyde was sentenced to seven years in prison, which will run concurrently with his murder sentence.
Ronnie Hyde, who was convicted last year of killing 16-year-old Fred Laster, pleaded guilty Wednesday in the possession of child pornography case against him, according to Duval County court records.

Court records show Hyde, 66, pleaded guilty to three counts of possession of child porn and was designated a sexual offender.

Hyde, a former youth pastor, was sentenced to seven years in prison, and that sentence will run concurrently with his life sentence for his conviction in the murder of Laster, whose dismembered remains were found in 1994 behind a Columbia County gas station.

Hyde's attorney successfully lobbied for the child pornography charges to be tried separately. Hyde had originally been charged with 25 counts of possession of child porn.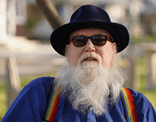 Bruce Gerencser, 65, lives in rural Northwest Ohio with his wife of 44 years. He and his wife have six grown children and thirteen grandchildren. Bruce pastored Evangelical churches for twenty-five years in Ohio, Texas, and Michigan. Bruce left the ministry in 2005, and in 2008 he left Christianity. Bruce is now a humanist and an atheist.
Connect with me on social media:
You can email Bruce via the Contact Form.
Your comments are welcome and appreciated. All first-time comments are moderated. Please read the commenting rules before commenting.