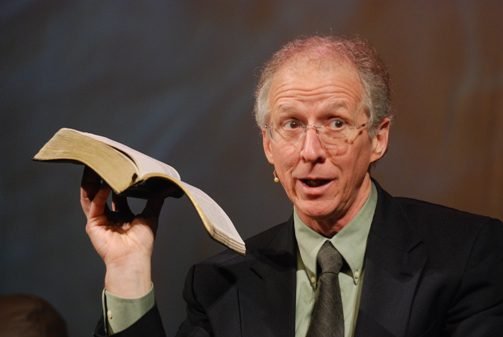 Hello, Pastor John [Piper], and thank you for APJ! I write because last year someone very close to me was assaulted and murdered. At the time of the tragedy, I had not devoted my life to Christ. The pastor at the funeral service said, 'I don't think it was God's plan for this to happen.' I remember feeling so lost and angry. I gave my life to Christ a few months later. But I still don't understand why my loved one would be murdered if God is omnipotent. Does God allow sin to roam unchecked? Does the Bible say anything about God allowing such awful sin to happen, and why? I am a new Christian with a lot to learn.
It's difficult for me to know what the pastor at your friend's funeral meant when he said, "I don't think it was God's plan for this to happen." Maybe all he meant was that God never does anything wrong and never sins against anyone. But it's one thing to say that God never does wrong, and it's a very different thing to say that God does not govern or oversee or direct or control the wrong that happens in this world. If that's what the pastor meant — that God doesn't do that — I think he's mistaken, because the Bible teaches from cover to cover that God does, in fact, govern all the details of the world, including the bad things that happen to us and to our friends.
….
So God's counsel, God's wisdom, God's purpose always comes to pass. That's what it means to be God. Not the devil, not nature, not fate, not chance, not sinful man — nobody and nothing can thwart the plan of God.
….
In other words, from the tiniest, most insignificant happening, to the largest global happenings, God governs all things.
….
So, when you feel that you can't understand why God does what he does, let your heart rest here: the worst suffering and the deepest sovereignty meet at the point of greatest love — the cross of Christ. So rest there.
— John Piper, Desiring God, Is Violent Crime Under God's Providence? November 19, 2021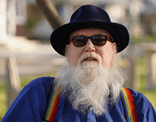 Bruce Gerencser, 65, lives in rural Northwest Ohio with his wife of 44 years. He and his wife have six grown children and thirteen grandchildren. Bruce pastored Evangelical churches for twenty-five years in Ohio, Texas, and Michigan. Bruce left the ministry in 2005, and in 2008 he left Christianity. Bruce is now a humanist and an atheist.
Connect with me on social media:
You can email Bruce via the Contact Form.
Your comments are welcome and appreciated. All first-time comments are moderated. Please read the commenting rules before commenting.