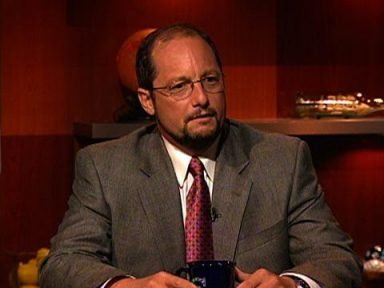 I recently stumbled upon a Dr. David Tee-like apologist by the name of Robert Clifton Robinson. What follows is a quote from one of the many articles he has written about New Testament scholar Dr. Bart Ehrman. Enjoy. 🙂
Bart Ehrman is considered by many as one of the world's most preeminent New Testament scholars. The problem is that Ehrman doesn't believe the New Testament is true, that God exists, or that the writers of the New Testament have told us the truth about Jesus. The problem with Bart Ehrman is that he rarely presents any evidence to support his suppositions and criticisms of the New Testament. [As someone who has read most of Ehrman's popular books, I can confidently say that this is a bullshit claim.]
….
We might ask why a man would seek to obtain a Phd and become a New Testament scholar, if he doesn't believe God exists in the first place? The answer is quite obvious. There is tremendous academic and financial recognition for anyone who claims to be a former evangelical Christian, and is now an atheist. [Really? I would love to see Robinson's evidence for this claim. He sounds like a man who is jealous of Ehman's fame and wealth. That said, I made $1,666,666.69 off this blog this year! Claiming to be an Evangelical-pastor-turned-Satanic-atheist sure has paid off for me.] Bart Ehrman achieved international acclaim and became a very wealthy man by assuming this role for himself.
If we conduct a personal examination of the persons who are held up as critical scholars, we learn that many are atheists who do not believe God exists, or that the Bible is true. It is not difficult to imagine why a person who doesn't believe in God, would want to acquire an advanced education that would enable them to be recognized as a New Testament scholar. The adversaries of Jesus and His Gospel have used many tactics in order to try and impeach His death and resurrection.
….
There are many like Bart Ehrman who freely admit they are an atheist, and don't believe the New Testament, while asking us to believe them when they assure us that the New Testament is not a reliable narrative of Jesus.
….
Although Ehrman defines himself as an atheist, it is unclear why he would seek to achieve a doctorate in Divinity only to use his education to refute and discredit Jesus. The entire point of gaining knowledge of the Bible is to be able to communicate the truth of who Jesus is to the world.
….
It would have been better that after Dr. Ehrman discovered he no longer believed in Christ, that he chose a different career. By remaining a New Testament Scholar and writing books that cause people to reject Jesus and lose their salvation, he has assigned himself to the same destiny as Judas Iscariot. [Judas was predestined to betray Jesus, so, using Robinson's logic, Ehrman was predestined to become an atheist New Testament scholar. Want to blame someone? Blame God.]
— Robert Clifton Robinson, Impeaching Bart Ehrman
In searching for further information about Robinson (particularly his educational background), I came across a sixteen-minute video by a former Evangelical named Ben. Ben, who comes from a similar background as mine (Pensacola Christian College, King James-only, IFB, Southern Baptist, etc.), has had some interaction with Robinson. I found his response to be, how shall I put it? Awesome. Hilarious. Snarky. As a man who has spent decades earning advanced degrees in snark — degrees that are every bit as real as Dr. David Tee's doctorate — I found Ben's takedown of Robinson to be top-shelf. I have added his site and channel to the list of people I follow. I hope you will do the same.
Please see Robert Clifton Robinson Saw My Apology Video.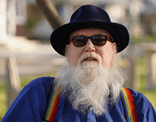 Bruce Gerencser, 65, lives in rural Northwest Ohio with his wife of 44 years. He and his wife have six grown children and thirteen grandchildren. Bruce pastored Evangelical churches for twenty-five years in Ohio, Texas, and Michigan. Bruce left the ministry in 2005, and in 2008 he left Christianity. Bruce is now a humanist and an atheist.
Connect with me on social media:
You can email Bruce via the Contact Form.
Your comments are welcome and appreciated. All first-time comments are moderated. Please read the commenting rules before commenting.