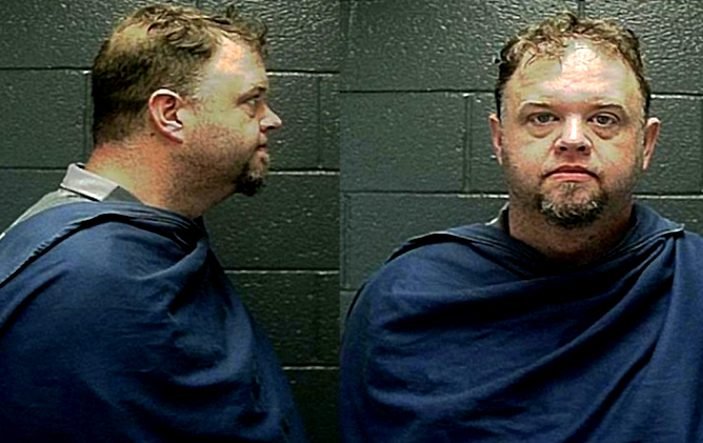 The Black Collar Crime Series relies on public news stories and publicly available information for its content. If any incorrect information is found, please contact Bruce Gerencser. Nothing in this post should be construed as an accusation of guilt. Those accused of crimes are innocent until proven guilty.
Earlier this year, Brian Pounds, pastor of Vernon First Assembly of God in Vernon, Texas, was charged with raping a 15-year-old girl. Pounds is a graduate of Liberty University.
After his original arrest, Pounds was accused of sexually assaulting another teenager.
In July 2021, Times Record News reported:
A Vernon pastor suspected of raping a 15-year-old girl in a church and a motel, choking her and giving her drugs was indicted Wednesday.

A Wilbarger County grand jury handed down a five-count indictment against Brian Keith Pounds, 45, on Wednesday.

Pounds was indicted on one count of aggravated sexual assault of a child, two counts of sexual assault of a child, one count of aggravated assault with a deadly weapon and one count of delivery of methamphetamine to a minor, according to the indictment.

The offenses are alleged to have happened July 1, according to the indictment.

Pounds, 45, was being held Friday in Wilbarger County Jail, according to online jail records.

His bond amounts were not available Friday evening.

Pounds was held by the Wichita County Jail from July 16 until Friday on total bonds of $300,000 for charges of sexual assault and delivery of drugs to a minor, according to online jail records.

….

"Mr. Pounds has been a pastor in the Vernon community for over a decade," 46th Judicial District Attorney Staley Heatly said in a media release.

….

Pounds lists himself as lead pastor at Vernon First Assembly of God on his LinkedIn social media account.

He has held that position for nine years and 10 months, according to his LinkedIn account, where his function has been to "Inspire, motivate, and educate people in life's journey, helping them to debelop [sic] the soul: body, mind, and spirit."

An affidavit detailed in a previous Times Record News story gave this account:

A 15-year-old girl's mother contacted Vernon police to report her daughter had sexual intercourse with a man later identified as Pounds.

She told police she was trying to find her daughter when she made contact with Pounds at a motel.

He told her he was a pastor at First Assembly of God and was trying to get a room for someone in need. He rented a room at the motel in the name of the church.

Officers did not know at the time that Pounds had been in the room with the woman's daughter.

Later that day, the woman found her daughter at a Walmart and brought her to the Vernon Police Department.

The girl told police she had been having sex with Pounds and had smoked meth at the motel.

She told police they had been having sex for about a month, and Pounds had been counseling her and her family through the church.

Pounds denied to police any sexual contact with the girl. He told police he had been helping her and her family as a minister.

Pounds gave the police permission to search the motel room. They found evidence of meth, fibers and hair, leading officers to believe the girl had been there.

….

She said he began to groom her by getting her a job cleaning houses. She said she would meet Pounds at the church, and he would give her meth.

She described the meetings at the church as counseling where Pounds offered her meth. She said their first sexual encounter was at the church.

The girl said she told her mother the day she and Pounds got caught. The teenager said Pounds picked her up, gave her meth and had sex with her.

Also, she said Pounds put his hands around her neck and choked her.
In August 2021, the Vernon Record reported:
A new victim has come forward, accusing former Vernon First Assembly of God Pastor Brian Pounds of illegal sexual behavior with a child. The allegations were unsealed Friday and a new charge of sexual assault of a child was added to Pounds, who is currently being held in the Wilbarger County Jail under six Grand Jury indictments.

Jimmy Dennis, secretary of the Vernon Assembly of God board of trustees, said the new allegations saddened the church and were deeply troubling. He said the church was cooperating with authorities in the investigation. Dennis presented the following statement to the newspaper from the church: "As the congregation of Vernon First Assembly, we were deeply saddened and troubled by the news concerning our former pastor Brian Pounds. His tenure as pastor ended with a letter of resignation that was submitted by him and read to the congregation on Sunday, July 18. We are cooperating fully with local authorities as they investigate this situation. We understand how hurtful and heart-wrenching these allegations are and our hearts, our prayers, and our sincere apologies go out to the family and those in our community who, along with us, have been affected by these tragic events."

Pounds was charged with a new count of sexual assault of a child on Friday. The new allegation refers to an incident that occurred sometime around Oct. 1, 2013 according to a probable cause affidavit from the Texas Rangers, and it was uncovered as part of the investigation into the initial accusation.

Pounds was aware, on July 1, that he was under investigation from accusations made by a 15-year-old girl. As the week progressed and a case was built, Pounds became suicidal. On July 5, 2021 the affidavit states Vernon police responded to Pounds residence because it was "reported he was threatening suicide." Police removed a 38-caliber revolver handgun from the residence, and also located 38 caliber ammo at the church in Pound's desk. Pounds reportedly checked into Red River Hospital in Wichita Falls.

The affidavit states that on July 14, investigators conducted an interview with Pounds' wife Amy, at her residence in Vernon: "Amy was asked about any knowledge of inappropriate activities by Brian, including any extramarital affairs, inappropriate relationships, or methamphetamine use. Amy denied any knowledge of indiscretions, affairs, or methamphetamine use by Brian."

Pounds was arrested on July 16 at the Wichita Falls hospital and booked into the Wichita County Jail.

While he was incarcerated, investigators reviewed phone calls Pounds made: "During these calls, Brian and Amy began discussing additional potential charges that could be filed against him. Brian identified (the new victim) to Amy by her first name, Brian inferred that if the additional charges are related to (the new victim) it would be bad. Amy told Brian, "I know." Brian became extremely emotional saying, "I'm a dead man.' Brian told Amy his involvement with (the new victim) was a long time ago and that "it has never mattered how sorry [he] was."

During a follow-up interview: "Amy was confronted with the information obtained from the recorded jail calls between her and Brian. Amy confirmed she was dishonest during her initial interview regarding Brian's involvement with other females and his methamphetamine use. Amy confirmed she knew of Brian being involved in exchanging inappropriate text messages with (the new victim) in the past though she denied any knowledge of a sexual relationship between the two."

Investigators determined the identity of the new victim and interviewed her, they said she became extremely distraught, and agreed to give details of the alleged assaults.

She said about seven years ago, at age 15, she was sexually assaulted at the church and the assaults continued for about two years at both the church and Pound's home. She said the first incident began when she participated in a youth group activity at the First Assembly of God church as they were playing a game called "Murder in the dark."

She said Pounds would turn off the lights and the kids would hide in places around the church. She said when Pounds found her, he groped her. In another instance Pounds invited her to the church for a youth group activity, but she found only Pounds there. She said he told her to go wait in his office, until everyone else arrived. Instead he came in and locked the door. She alleged he made her disrobe and forced her to perform sex acts. On another occasion in the church office, she said Pounds put a revolver to her head and told her if she ever told anyone of the incidents he would kill her and himself.
In December 2021, Pounds pleaded guilty to aggravated sexual assault of a child and was sentenced to 45 years in prison.
A former pastor in Vernon, Texas, has been sentenced to 45 years in prison after he pleaded guilty last week to aggravated sexual assault of a child.

rian Keith Pounds was arrested in July and accused of raping a 15-year-old girl when he was minister at First Assembly of God Church and a chaplain at Tyson Foods.  

An affidavit filed in the case said he groomed the girl by getting her a job cleaning houses for elderly people, then began to have sex with her at the church and in a motel room, giving her methamphetamines and, in at least one instance, choking her. 

He also had been counseling the girl's family through the church. 

Pounds was charged with three additional counts of sexual assault of a child after he revealed the existence of another victim during a phone call to his wife in August from the Wichita County Jail, where he was being held on $200,000 bail.

Pounds was sentenced in the 46th District Court of Wilbarger County. According to the Wichita Falls Times Record News, Staley Heatly, 46th District Attorney, said that under Texas law Pounds will be required to serve at least half of his sentence, and that sex offenders generally serve more than that. 

"Brian Pounds abused his position of trust as a pastor in the most horrific way," Heatly said. "Our community and our children are much safer with him in the custody of the Texas Department of Criminal Justice."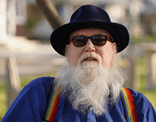 Bruce Gerencser, 64, lives in rural Northwest Ohio with his wife of 43 years. He and his wife have six grown children and thirteen grandchildren. Bruce pastored Evangelical churches for twenty-five years in Ohio, Texas, and Michigan. Bruce left the ministry in 2005, and in 2008 he left Christianity. Bruce is now a humanist and an atheist.
You can email Bruce via the Contact Form.
Your comments are welcome and appreciated. All first-time comments are moderated. Please read the commenting rules before commenting.