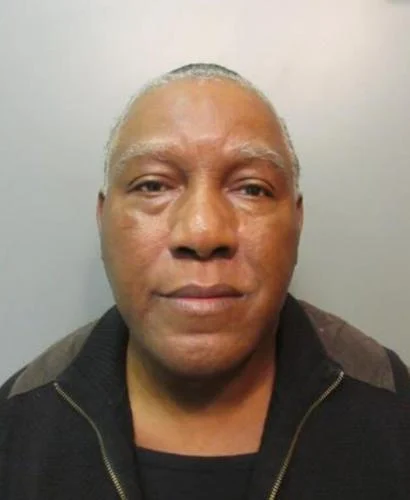 The Black Collar Crime Series relies on public news stories and publicly available information for its content. If any incorrect information is found, please contact Bruce Gerencser. Nothing in this post should be construed as an accusation of guilt. Those accused of crimes are innocent until proven guilty.
Terry Reed, pastor of Vessels of Christ Ministry in Terrytown, Louisiana, stands accused of raping and sexually molesting two teen boys.
A pastor and registered sex offender pleaded not guilty Friday to raping and molesting two teenage boys that authorities say he preyed on through the church he operated out of his Terrytown home, according to Jefferson Parish court records.

Terry Reed, 63, was charged Thursday with two counts of third-degree rape and four counts of molestation of a juvenile.

Investigators allege Reed coerced the teens, telling them that sexual activity with him would provide them with the "covering of Jesus" and "help them become a man," according to the Jefferson Parish Sheriff's Office.

The first victim, now 19, contacted the Jefferson Parish Sheriff's Office in June and revealed that Reed had been sexually abusing him since he was about 16, according to court records. They met through Reed's church, Vessels of Christ Ministry, authorities said.

The alleged rapes occurred between 2020 and 2023, with other sexual interactions reported as far back 2019, according to authorities.

A second alleged victim, a now-29-year-old man, came forward after Reed's arrest on June 29, the Sheriff's Office said. He, too, reported sexual abuse at Reed's hands between 2010 and 2011, when he was about 15, according to authorities.

Reed is accused of fondling the second victim, showering naked with the teen and other sexual activity, court records said.

In a similar case, Reed pleaded guilty to molestation of a juvenile and indecent behavior with a juvenile in 2017, Jefferson Parish court records said. He was sentenced to five years of active probation after he admitted to inappropriately touching and sleeping naked with a 15-year-old boy.

Reed completed his probation for that conviction in 2022 but must register as a sex offender for the rest of his life, authorities said.

The 2017 case, however, wasn't the first time Reed faced allegations of inappropriate behavior with a minor. In 1997, he was convicted of indecent behavior with a male juvenile and was sentenced to five years of probation, Jefferson Parish court records said.

Reed is a frequent flyer when it comes to sexual abuse allegations and convictions.
A Terrytown pastor convicted and later pardoned of sexually abusing a teenage boy 17 years ago has been arrested, again, on similar charges. The Rev. Terry Reed, 54, of 503 Marlin Court, was booked Saturday (Dec. 13) with indecent behavior with a juvenile and sexual battery, according to a Jefferson Parish Sheriff's Office arrest report.

Reed is accused of abusing a 15-year-old boy whom he had taken in, according to the report. Reed slept naked with the teen and had inappropriate contact with him. The teen told investigators he was also forced to shower with Reed and wash the pastor, the report said.

In the initial sentence order, the judge barred him from any contact with minors, though it appears Reed later tried to appeal that portion of the sentence. Reed was also prohibited from participating in any programs with his church, including counseling.

Reed received an automatic first offender pardon in December 2002 after completing his probation, court records said.

Authorities were called to Reed's Marlin Court home on June 30, 2002, to investigate the bizarre deaths of his adopted son, Christian Reed, 13, and a cousin, Jamichael Spencer, 12. A relative discovered the fully-clothed boys submerged in a hot tub inside the house.

The Jefferson Parish coroner's office determined the boys died of electrocution complicated by elevated body temperatures and blunt force trauma, Chief Death Investigator Mark Bone said. A defective electrical extension cord that powered a nearby radio or television was stapled to the hot tub.

The boys' bodies bore the signs of beatings, including older bruises and fresh welts on their arms, legs and buttocks. An 18-year-old woman who was described as their caretaker admitted whipping the boys as punishment.

Though the coroner's office decided on a cause of death, investigators never made a determination on whether the boys' deaths were accidental or homicides, according to Bone.

The Sheriff's Office closed the investigation into their deaths, but continued to look into the disciplinary beatings the boys received, according to a report published by The Times-Picayune in 2002.

Reed was never a suspect in either investigation, said Col. John Fortunato, spokesman for the Sheriff's Office. The department did arrest an unidentified woman in the physical abuse case. It's not clear if it was the woman who had admitted whipping the boys.
Bruce Gerencser, 66, lives in rural Northwest Ohio with his wife of 45 years. He and his wife have six grown children and thirteen grandchildren. Bruce pastored Evangelical churches for twenty-five years in Ohio, Texas, and Michigan. Bruce left the ministry in 2005, and in 2008 he left Christianity. Bruce is now a humanist and an atheist.
Connect with me on social media:
Your comments are welcome and appreciated. All first-time comments are moderated. Please read the commenting rules before commenting.
You can email Bruce via the Contact Form.