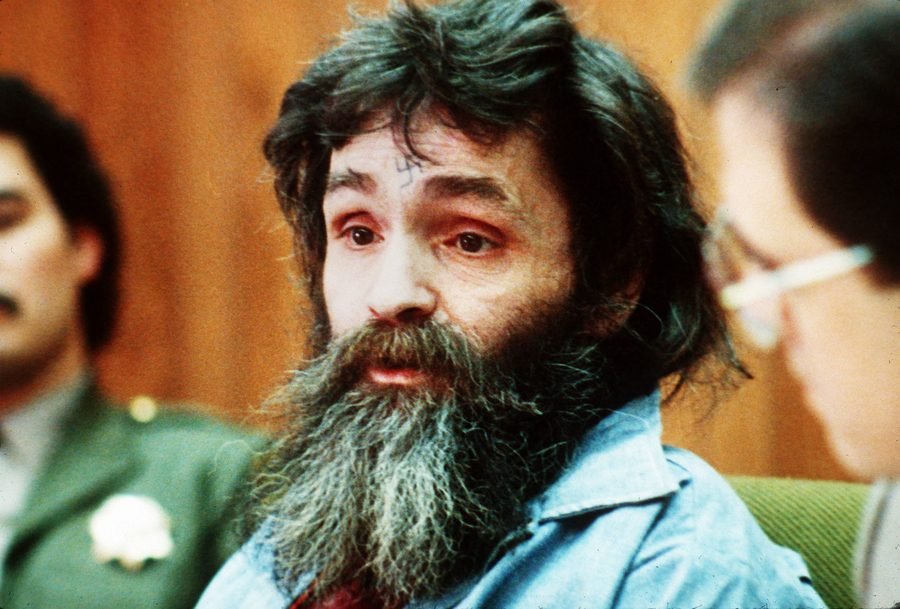 Guest post by ObstacleChick
As many have heard, the famous 1960s cult leader Charles Manson died while serving a life sentence in prison. By all accounts, he was a charismatic, dictatorial cult leader whose followers murdered several people and created false "evidence" that the murders were perpetrated by African Americans in order to try to start a race war, after which (somehow) Charles Manson would rise victorious and lead after the chaos. While Charles Manson did not physically commit the murders – his followers did – he was deemed to have been the mastermind behind the crimes and was sentenced to death. When the state of California abolished the death penalty, Charles Manson's death sentence was commuted to life in prison. Manson died at age 83 of natural causes.
I first heard of Manson's death while checking my social media. One of my Christian friends posted a link to the story with her personal comment:
At long last, justice may be served to him, in death. I'm glad some of the victims' loved ones are alive to know he no longer breathes, but will become dust, in a state of death, like his long-ago prey. I have a particular disgust for Manson, and the gruesome acts of his followers. He stole so many lives, including those of promising young people who joined his cult, and had their minds and souls hijacked. They are responsible, in the end, for their decisions, but, to an extent, were also victims. America lost part of its innocence in the Manson years, so I consider us all his victims. It may not be charitable to say so, but I am nearly always happy to hear when any despot or cult leader is dead.
Someone commented:
I believe he is now in hell and finally getting what he deserves.
Another commented:
He was Satan's own. Now may he go back to where he belongs.
My first thought was, here we go with talk of heaven, hell, and divine justice again. My second thought was, wasn't Charles Manson arrested, tried, convicted, sentenced, and imprisoned for life? Is that not what our society deems as justice?
As one who does not believe in supernatural beings nor in an afterlife, I look to my society's law enforcement and justice systems to resolve issues involving crime. While no system is perfect, our society's system works in many cases, and, because it is an evolving society, it is possible for changes to occur within our systems so that they function more efficiently and fairly. However, I realize now that while religious people also are provided the protections of society's law enforcement and judicial systems, they are also looking to their deity to mete out further justice in an afterlife. Therefore, Charles Manson, for example, has served life in prison for his crimes, and now after his death the Christian God will cast him into eternity in hell where he will burn or rot, depending on one's definition of hell.
My friend is a Christian, and presumably many commenting on her post are Christians too. I saw many comments corroborating the concept that "now Charles Manson is receiving justice in hell." These comments caused me to consider the concept of justice. Do these nice Christian men and women really not consider earthly justice "real justice"? Is God's eternal justice the only true justice? What if Charles Manson had "gotten saved" before his death? According to these Christians' religion, Charles Manson would be afforded the same afterlife of eternity in heaven as all these nice Christian people who have not persuaded others to commit multiple acts of murder. If one were to ask these nice Christian people if that is "real justice," what would their answer be? I daresay many would find themselves in quite the conundrum when pressed for an honest answer.
Let us consider a few aspects of Christian justice. My friend and presumably many of her friends believe in the concept of original sin and salvation. Each person by birth is a sinner; the wages of sin are death – eternal death in hell; the only way to escape eternal death in hell is to repent of one's sin, accept Jesus' sacrifice on the cross and Jesus as one's personal Lord and Savior, and to be baptized into a new life of service to God/Jesus/Holy Spirit. Anyone may be saved – anyone – including Adolf Hitler, Josef Stalin, and yes, Charles Manson – and anyone who is saved is granted the golden ticket to eternity in heaven. However, anyone who does NOT accept Jesus as one's personal Lord and Savior will be condemned to eternity in hell. This includes Adolf Hitler, Josef Stalin, Charles Manson, the young man in India who grew up Hindu, the old woman in Kuwait who grew up Muslim, the old man in China who grew up Buddhist, the middle-aged American woman who is an agnostic atheist. Each one deserves and is subject to the same fate: eternity in hell. Does that sound like justice? Adolf Hitler, who orchestrated a massive extermination enterprise, inhabits the same hell as the nice Muslim lady who was unfortunate enough to believe in the wrong type of deity and who never had the chance to hear about or accept the "correct" one?
It is also interesting to ponder the way Christians learn to overlay their beliefs about supernatural forces onto the natural world. They live in the world, but the world is also inhabited by angels and demons. A person who is "saved" is said to have Jesus living in his "heart." An unsaved person may be possessed by demons or guided by demonic forces. A guardian angel may save someone from harm. Satan may tempt or guide someone to commit some horrific act. God may intervene to prevent a catastrophe. Christians live in a world where humans commit acts which may or may not be influenced by supernatural forces, where nature may or may not be changed by supernatural forces. There is a constant struggle going on around Christians at all times between the forces of good and the forces of evil. Many Christians believe that if they live a life in favor with God that He will save them from catastrophe, from the forces of evil, from evil acts perpetrated by humans (possibly under the influence of demons), unless He doesn't physically save them from harm. When He doesn't, then one must not question His Will, for we humans cannot fathom God's divine plan.
I remember living in the world inhabited by angels and demons, God/Jesus/Holy Spirit and the Devil. As a child, I was terrified of the dark. No, not the dark, but by the monsters and demons that inhabit the dark. I was taught that monsters were not real, but that demons and the Devil were real and were eager to prey on the unsuspecting unsaved and ready to tempt the staunchest of believers. As a child I couldn't discern the difference between fictitious monsters and real demons. We were living in a world surrounded by the forces of Good and Evil locked in a battle for our immortal souls. Then in the 1980s (my teenage years) came the whole Satanic scare in which everyone (Christians, that is) talked about Satanic rituals and kidnappings and sacrifices and pentagrams. All of us Christians were afraid, on alert to battle the forces of evil, while at the same time we were told that all we had to do to overcome demons and Satan was to demand in Jesus' name that they leave, and that they must obey. Whenever I was scared of the dark, I used to pray that the demons and Devil leave in Jesus' name. Then I felt better.
But we have adult Christians who weave their belief of supernatural forces into the acts of human beings. Believing that Charles Manson is under Satan's control or perpetrating acts that are pleasing to Satan brings the concept of justice to a different level. While non-believers see Charles Manson as someone who chose to lead others to commit horrific murders, Christians see Charles Manson as a tool of Satan, perhaps inhabited by demons or at least under Satan's control either through Manson's free will or lack of free will. Non-believers see that Charles Manson was arrested by law enforcement officers, tried by a group of peers, sentenced by a judge, and served life in prison. Christians see this too, but they also anticipate judgment by God and eternity in hell as additional justice later, as if life in prison were not enough. And there is rejoicing among believers that finally Charles Manson will receive the justice he deserves.
I wanted to ask my friend's commenters "what if Charles Manson had been saved before his death?" (It's unlikely, as that turn of events would be too much for a pastor or chaplain to leave unannounced, either so he/she could receive credit or so that other unbelievers could be influenced to turn to the "truth" before it is too late, because, see, God is so great He can even forgive Charles Manson.) But I did not ask, mainly because this friend is one of the few from my evangelical past who knows that I am now an agnostic atheist, and I do not want to cause trouble for her amongst her crowd. But if Charles Manson had been saved before his death, should not good Christians rejoice in his repentance and his eternal glory in heaven with his Lord and Savior?
I imagine that by the convoluted system of Christian justice, those good Christians would say that yes, they rejoice in the power and mercy of God that he can even forgive the likes of Charles Manson. Conversely, they are glad to see that God, in all his glory as the almighty righteous judge, meted out eternal justice to Charles Manson as he never repented of his sins and accepted the saving grace of Jesus' sacrifice. It just seems somehow inconsistent with the concept of goodness one associates with religion the glee that Christians were exhibiting over the death – no, the everlasting damnation in hell – of another human being.
I desperately wanted to engage in conversation on social media, but I refrained and wrote this post instead. In any case, Charles Manson served his life sentence and will never harm another person again, and for that we should be glad.