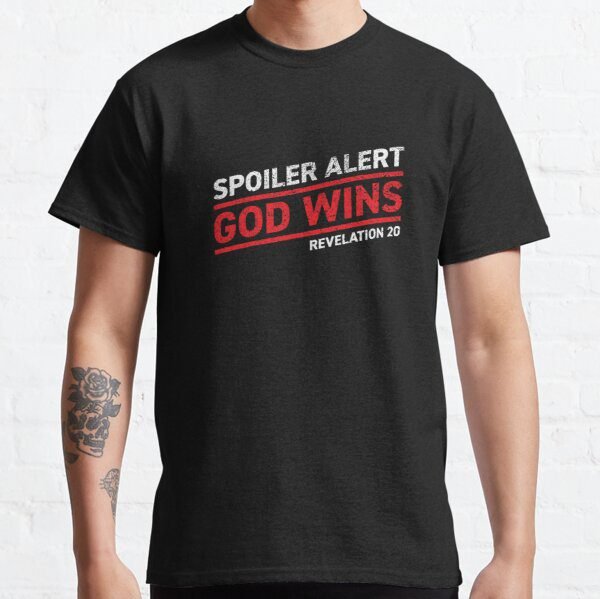 Several weeks ago, I watched a YouTube video of an Evangelical apologist dismissing arguments atheists make against Christianity. He said Christians shouldn't bother answering atheist objections. Why? "I read the last chapter of the Bible, and we [Christians] win!"
First, this apologist provided no evidence for why we should believe anything the Bible says. He claims the Bible is the inspired, inerrant, infallible Word of God, but what evidence does he offer up for his claims? None. He's a presuppostionalist, so he thinks he has no obligation to defend his claims. In his mind, the Bible says it is God's Word — end of discussion. Atheists KNOW this to be true. They just suppress the truth in unrighteousness. Or so apologists say, anyway.
Second, the book of Revelation — the last book of the Bible — is a widely disputed book among Christians. Church fathers debated whether it should even be part of the canon of Scripture. Many Christians believe that Revelation is allegorical history, fulfilled centuries ago. Evangelicals tend to read Revelation literally. Thus they see the book as a chronology of human history, much of which has not yet been fulfilled. Evangelicals really do believe that the events recorded in Revelation will literally come to pass, and soon (even though their lived lives suggest otherwise).
Third, when this apologist says "we win" what does he mean? He means that God has slaughtered everyone on the face of the earth. He means that ninety percent or more of the humans who have ever lived on the face of the earth will be suffering endless torture in the Lake of Fire. Saying "we win" is his way of laughing in the faces of all those who challenged his Fundamentalist beliefs. "Ha! Ha! Ha! motherfuckers, I was right. Bring me a stick and some marshmallows."
If this apologist really believed what Revelation says about the future of his unsaved family, neighbors, and friends, along with billions of non-Christians, he would spend every waking hour pleading with sinners to get saved. Instead, he spends his time making YouTube videos and arguing with atheists.
Bruce Gerencser, 66, lives in rural Northwest Ohio with his wife of 45 years. He and his wife have six grown children and thirteen grandchildren. Bruce pastored Evangelical churches for twenty-five years in Ohio, Texas, and Michigan. Bruce left the ministry in 2005, and in 2008 he left Christianity. Bruce is now a humanist and an atheist.
Connect with me on social media:
Your comments are welcome and appreciated. All first-time comments are moderated. Please read the commenting rules before commenting.
You can email Bruce via the Contact Form.