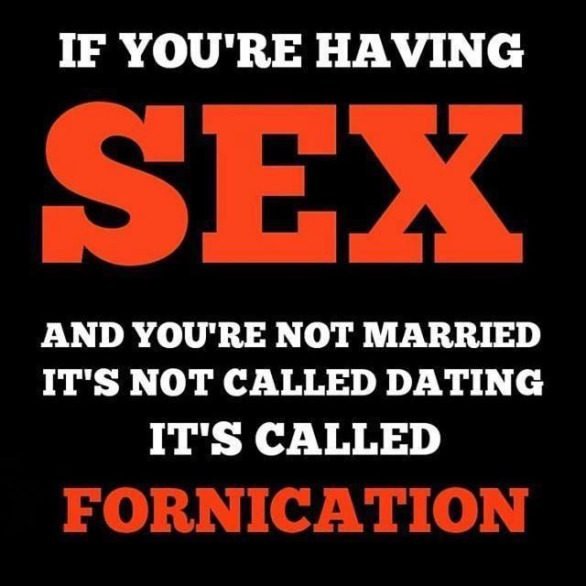 If you are unfamiliar with the Independent Fundamentalist Baptist (IFB) church movement, please read the following posts:
The Official Independent Baptist Rulebook
Independent Fundamentalist Baptist Lingo, A Guide to IFB Speak
An Independent Baptist Hate List
Let's Go Camping: Understanding Independent Fundamentalist Baptist Camps
How to Start an Independent Baptist Church
Tony Soprano Would Make a Good Independent Baptist Preacher
If I were to ask you what Independent Fundamentalist Baptists value most, many of you would say things such as: Jesus, the B-I-B-L-E, hard preaching, and potlucks. However, these four articles of the IFB faith pale in comparison to the one thing valued above all others: the virginity of teen girls and never-married women. Valued above Jesus? Yes, even above Jesus. Intact hymens are the holy grail of the IFB church movement. This fact is best illustrated by a dating couple who came to an IFB pastor and asked if they only had "butt sex" would that mean the woman was still a virgin? The pastor, of course, told them that anal sex was the same as vaginal sex. But why would this question even be asked? Why would anyone think that anal sex (or oral) was not "real" sex? Because in IFB churches, the only hole God made for sex is judiciously protected against the insertion of anything besides tampons. No penises, fingers, vegetables, or battery-operated devices are allowed. (And on the extreme end of the IFB church movement, some pastors believe that married couples should only engage in vaginal sex — missionary position — while thinking how wonderful it would be if Bro. Billy Bob's sperm hooked up with Sister Mary Lou's eggs.)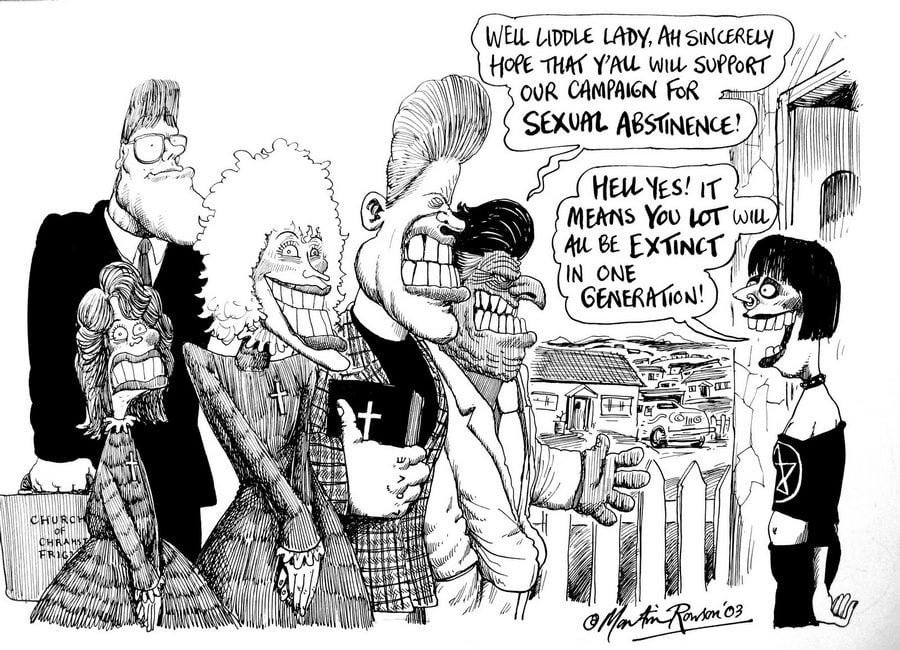 From their teen years forward, IFB girls hear repeated warnings about having premarital sex and losing their virginity. These girls are told that only whores have premarital sex and that those who let boys score with them are like dirty rags fit for the trash. I have heard countless sermons — and preached a few myself — that focused solely on causing teen girls and unmarried women fear, guilt, and shame. While the young horn dogs of IFB churches, along with their wandering-eyed fathers, hear purity sermons from time to time, most of such sermons are directed at what IFB churches believe is the weaker sex. Women are reminded that they are the gatekeepers. It is up to them to protect not only their own holy virginity, but that of the boys and men. This is why there are so many rules about how women dress. The goal is to destroy their visage and beauty, those things that cause teenage boys to have wandering thoughts about youth group girls instead of their pastor's weekly Biblical tirade.
Despite the Baptist burkas, hot-and-heavy sermons, and puritanical rules governing dating and male/female interaction and physical contact (there are no gays in IFB churches), unmarrieds do have sex. And thanks to Just Say No sex education, some girls do become pregnant.
In IFB churches, there's nothing worse than one of the church girls getting pregnant (especially the preacher's daughter). Whether the girl is fourteen or twenty-three, it matters not. Becoming pregnant without the benefit of marriage is a deep black stain on the mother-to-be and the church, the girl's parents, and her pastor. By spreading her legs before marriage and "allowing" Deacon Noah's son to plant his seed, she has repudiated everything her church, parents, and pastor believe about the sanctity of sex.
With such extreme thinking, wouldn't it be best for all sexually aware IFB girls to be put on the pill? That way, the threat of embarrassment and scandal for IFB churches, pastors, and parents is eliminated. Makes sense, right? Why not take preventive measures, especially since any honest IFB preacher knows that more unmarrieds than not will eventually do the "dirty" deed. When I was asked this very question years ago, I told the questioner that allowing girls to use birth control was akin to saying that it was okay to have sex. This same logic was used for drinking alcohol, using drugs, and other behaviors deemed sins. JUST SAY NO was the only proper response to temptation and sin. It didn't matter that most married adult IFB church members failed to just say no when they were single. (Ask your pastor or his wife if they were virgins on their wedding day.) All that mattered was maintaining the virginal illusion that when young IFB couples walked down the aisle, their lives were living testimonies to the rightness of IFB doctrine and practice.
I want to conclude this post with several anecdotal stories from my days as a student at Midwestern Baptist College and as a young IFB pastor.
As many of you know, the college I attended in the 1970s had (and still has) a strict no-contact-with-the-opposite-sex policy. If you are not familiar with this policy, please read Thou Shalt Not Touch: The Six Inch Rule. While an infinitesimally small number (I knew of four) of unmarried students kept the six-inch rule, the rest of us broke the rule with gusto. While some students could keep their virginity intact, other students scampered around the bases and slid into home. Those caught breaking the six-inch rule were usually campused (not permitted to leave campus) on a first offense. Further offenses, pregnancy, or whispers of sexual romps in cars, motel rooms, or the dormitory laundry room were harshly met with immediate expulsion. Not only were offenders shamed in front of their fellow students, many of whom were guilty of the very same sexual "crimes," they were shipped home to their IFB churches, parents, and pastors to face further humiliation.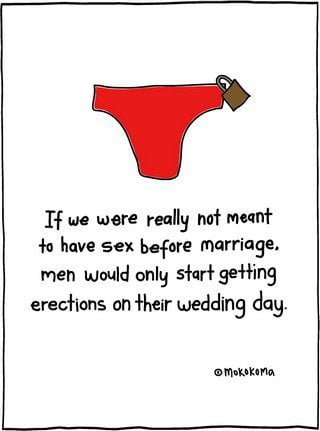 My first ministerial position post-college was as the assistant pastor of a General Association of Regular Baptist Churches (GARBC) congregation in Montpelier, Ohio. During my seven-month stay at Montpelier Baptist Church, one of the girls in the church became pregnant. The pastor decreed that she and the father of the baby were to wed immediately. (My sister went through a similar circumstance, marrying at the age of fifteen.) Not only were they to promptly wed, but only immediate family could attend the wedding, and the girl would not be permitted to wear a white dress. The pastor told the pregnant girl that the color white was reserved for girls who were virgins on their wedding days. Her mistake was confessing her sin. Had she quickly and quietly run to the altar as other church women had done, she could have worn white and maintained the virginity illusion.
Years later, I attended a church service where a "loose" pregnant teen was brought before the church congregation and made to profess her wickedness publicly. Once she was sufficiently shamed, church members came to the weeping, shaking girl and embraced her, praising God for cleansing the girl from her sin. I do not doubt that many of these hugging super saints were guilty of the very same sin years ago. Sufficiently distanced from their own mortal sins, these holy saints of God likely felt no irony or guilt as they continued the shaming ritual.
Some IFB churches choose to make pregnant teens disappear. IFB parents who find out their daughters are pregnant will usually immediately (and frantically) contact their pastors to find out what they should do. Knowing that their daughters' "sins" will sully their churches' testimonies (and abortion is not an option), parents often choose to ship their pregnant teens to IFB group homes. These homes, which are frequently little more than prisons or reeducation camps, purportedly turned whores, sluts, and fornicators into blood-washed, white-as-the-driven-snow lovers of Jesus, the King James Bible, and the IFB way. Often, their babies are given up for adoption.
I hope readers raised in IFB churches will share their own experiences in the comment section. I have written here sounds out of this world to many people, but these stories and practices are repeated daily in countless IFB schools, colleges, churches, and homes. Since the IFB church movement prides itself on being the same today, yesterday, and forever (if it was good enough for Jesus and Paul, it's good enough for me), the shaming rituals and abuse of years ago are often practiced today.  As long as church teenagers keep having sex, there will be bastard children and women to ritually humiliate. Indeed, the IFB deity is an awesome God.
Bruce Gerencser, 66, lives in rural Northwest Ohio with his wife of 45 years. He and his wife have six grown children and thirteen grandchildren. Bruce pastored Evangelical churches for twenty-five years in Ohio, Texas, and Michigan. Bruce left the ministry in 2005, and in 2008 he left Christianity. Bruce is now a humanist and an atheist.
Connect with me on social media:
Your comments are welcome and appreciated. All first-time comments are moderated. Please read the commenting rules before commenting.
You can email Bruce via the Contact Form.