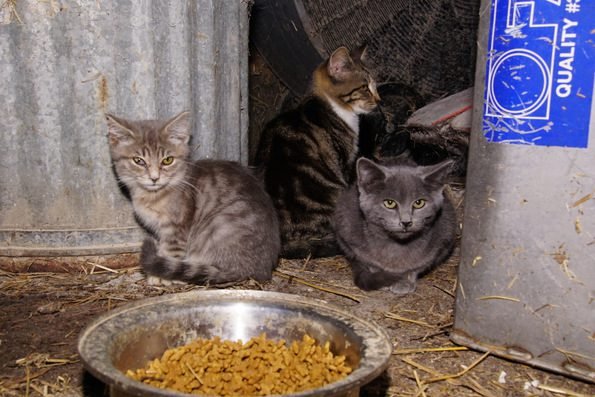 As Polly and I wrapped up our 25-year tour of duty pastoring churches, we began looking for a church home. I had pastored Our Father's House in West Unity, Ohio from 1997 to 2002, and after leaving the church, we attended — for a short time — an Independent Fundamental Churches of America (IFCA) church in Butler, Indiana. The congregation was not, itself, much to write home about, but we dearly loved the pastor and his family. After attending for a few months, we decided that we would join the church, only to find out that we couldn't do so because we weren't Dispensational and Premillennial. That's right, we couldn't join because of our eschatology. Such is the fracturing nature of Christian Fundamentalism. We soon left, looking for friendlier confines. The pastor and his wife — by now friends — were, as we were, disappointed. We felt, at the time, that we couldn't in good conscience attend a church that wouldn't accept as members. The church later closed its doors and the pastor and his family moved on to a new ministry. I can find no record of him online after 2008.
While I could tell many stories about our time at this church (good, bad, and funny), one stands out above all others. One Sunday morning we were sitting around a table in the fellowship hall swapping stories. Somehow, the subject of cats came up. Now, I am a cat lover. We have always had at least one cat, and have had as many as three. Currently, we are down to one: a fat, lazy yellow ten-year-old cat named Joe Meower. We regularly feed the neighborhood's feral cats, hopefully providing them a bit of respite from the cruelty inflicted upon them by thoughtless humans.
As we talked about cats, an aged farmer decided to share a story about his barn cats. One of his cats had recently given birth to a litter of kittens. I thought, how nice this man is to take care of these feral cats and their offspring. I quickly learned, however, this man was anything but nice. Not that he was peculiar. Lots of Jesus-loving, God-fearing locals are quite cruel to animals. Some of the most cruel people I know are the local Amish. I asked the man how the kittens were doing. Oh, he chuckled, I killed them. I got a hammer out and smacked each one of them in the head! I quickly felt my face becoming flush as rage filled my mind. I thought, you could have given the kittens away, or better yet, you could have had your female barn cats spayed. Instead, his cruel hands picked up a hammer and he beat them to death.
I quickly exited the fellowship hall, fearing that I was going to have a "Bruce moment." My rage passed, but I have not forgotten that people who speak of the love of God can often be cruel and violent; that God commanding them to have dominion over the earth means that they can indiscriminately kill. In an anthropocentric world, man rules the roost. All other life only has the value given to it by its overlords. This is why this farmer could, as if he was telling a story about his grandchildren, share his murderous rampage with his fellow church members.
About Bruce Gerencser
Bruce Gerencser, 61, lives in rural Northwest Ohio with his wife of 40 years. He and his wife have six grown children and twelve grandchildren. Bruce pastored Evangelical churches for twenty-five years in Ohio, Texas, and Michigan. Bruce left the ministry in 2005, and in 2008 he left Christianity. Bruce is now a humanist and an atheist. For more information about Bruce, please read the About page.
Bruce is a local photography business owner, operating Defiance County Photo out of his home. If you live in Northwest Ohio and would like to hire Bruce, please email him.
Thank you for reading this post. Please share your thoughts in the comment section. If you are a first-time commenter, please read the commenting policy before wowing readers with your words. All first-time comments are moderated. If you would like to contact Bruce directly, please use the contact form to do so.
Donations are always appreciated. Donations on a monthly basis can be made through Patreon. One-time donations can be made through PayPal.