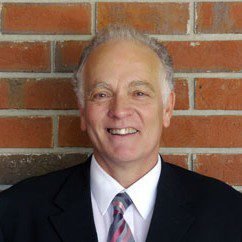 The Black Collar Crime Series relies on public news stories and publicly available information for its content. If any incorrect information is found, please contact Bruce Gerencser. Nothing in this post should be construed as an accusation of guilt. Those accused of crimes are innocent until proven guilty.
David Rowan, pastor of Faith Baptist Church in Milton, Florida, stands accused of raping two teen girls.
ABC-2 reports:
A high-profile church pastor was charged with sexually assaulting two young sisters while he was in Murfreesboro, Tennessee for a religious conference.

Florida pastor David Rowan was arrested there Tuesday. He's was indicted on rape, unlawful sexual contact and sexual battery by an authority figure.

The arrest stemmed from an alleged incident here in Middle Tennessee back in 2014. Rowan was a guest speaker at a religious convention in Murfreesboro.

Sex crimes detectives said he convinced the parents of two girls to let him take them to lunch. The family was seeking spiritual guidance from Rowan and trusted him.

Police said he brought the 14 and 15-year-old sisters to a local hotel where he took advantage of the situation and molested them.

Rowan is a well-known pastor in Milton, Florida, not far from Pensacola.

….
Rowan's church bio page states:
The atmosphere in my childhood home was semi religious, leading to my philosophy by the time of my Navy enlistment in 1973 that all paths led to God—though because of my sins, I felt I could not go to heaven

My high school sweetheart and I were married in 1975, and by 1980 deteriorating circumstances in our home motivated us to take our two baby daughters and begin attending church.

Following Bible principles, our marriage improved, and I became a better man. My pastor told me that in light of these changes, coupled with the fact that I had gone forward in a church service as a nine year old boy, I must be saved. Further Bible study and application of the truths I learned brought me so much enjoyment that I began sharing these things with others.

Finally, in the fall of 1981, I enrolled in Tennessee Temple University to pursue pastoral studies and learned more wonderful truths, the two most notable of those being who Jesus really is and His wonderful gift of salvation. (Neither as a nine year old boy nor as a 25 year old man had I known these truths, but I concluded that God knew I would learn them later in life, so He went ahead and saved me when I was nine.)

After finishing my studies at Tennessee Temple University in 1985, I began my first pastorate, still clinging to that "nine-year-old" profession (whatever that was).

(During this time, two Bible passages kept bothering me: Matthew 7:21-23 in which the Lord disclaims certain individuals performing works in His name, and Ephesians 1:13, "In whom ye also trusted, after that ye heard the word of truth, the gospel of your salvation: in whom also after that ye believed, ye were sealed with that holy Spirit of promise," "What did I believe when I said I believed?" was the recurring question haunting my mind.)

Through the Scriptures, God revealed to me that I was a lost sinner. He then used them further to give me additional knowledge I desperately needed and opened my understanding to the point that I rested in the finished work of Christ for mankind's redemption.

After 10 years of church and ministry, I was truly "born again" and have never doubted or questioned the sufficiency of the suffering of Christ Jesus on my behalf.

Like Apollos in Acts 18, my "calling" is to keep preaching that Jesus is the Christ who died and paid for the sins of the whole world.