The United Methodist Church is facing a split over the inclusion of LGBTQ people in the life of their congregations. Some churches are inclusive, others are not. Those who oppose LGBTQ people — and make no mistake about it, they ARE hatefully opposing real, flesh and blood people; people who are Christians — are leaving the Methodist denomination and either starting new sects, joining Fundamentalist Methodist denominations, or becoming independent churches.
One such church is Asbury United Methodist Church in Williams Center, Ohio. Asbury, a rural congregation of twenty or so people, has left the Methodist denomination, becoming an independent church named Calvary Community Church of Williams Center. Thomas N. Graves is listed as the church's pastor.
Calvary Community posted the following on Facebook (their account is currently marked private):
Our Name has Changed to: Calvary Community Church of Williams Center
We have disaffiliated from the United Methodist Church, as of April 16, 2023.
We as a church would like to express some of our views to you, our community.
We want to minister to our community and families.
"YOU ARE THE SALT OF THE EARTH…YOU ARE THE LIGHT OF THE WORLD…"
MATTHEW 5:13-16
We believe that The Family Can Be Redeemed by Restoring:
Marriage, which God created to be between one man and one woman only
The family unit of Father, Mother and Children as He has ordained it
Parents Authority over raising their own Children without government encroachment
Abolishing abortion, addressing sexual promiscuity, and acknowledging the harms of pornography
We see the Church's Part in the Restoration of our Culture by:
Being Biblically Correct and not Politically Correct
Exercising our God-given right and using our voice
Refusing to be silenced and marginalized
Learning to love in Spirit and truth those with unbiblical doctrines and ideologies
Maintaining religious freedom as ordained by God and refusing state/governmental intervention on matters of conscience
We believe our government Can be Restored by:
Upholding the foundational, Judeo-Christian operating system of America.
Understanding that God is first. We, the people, answer to God-government answers to us.
Understanding that government originates with everyone, if we govern ourselves according to the Word of God, all will fall into place.
Those are our beliefs, come join us to bring them into the life of this community.
Pastor Tom [Graves]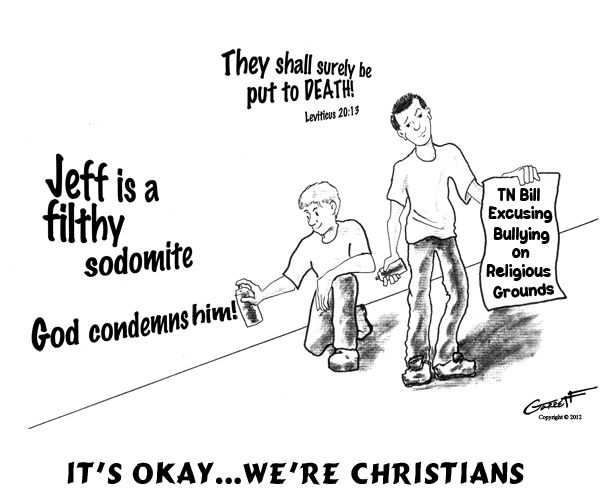 Graves' word salad is just his way of saying that Calvary Community is a homophobic Christian nationalist congregation, most of whom voted for Donald Trump in 2016 and 2020. Graves' manifesto is a call to theocracy — God rule. Graves says "come join us." However, LGBTQ people, liberals, progressives, and people different from him are not welcome. Graves wants a monoculture where his peculiar version of Christianity rules supreme.
Graves says that if "we govern ourselves according to the Word of God, all will fall in place." I assume the good pastor supports stoning to death sodomites, adulterers, fornicators, rebellious sons, and anyone who worships any other God except his. Keeping it real! Thus saith the Lord.
Small Methodist churches dot the rural Ohio landscape. I suspect more congregations will come out of the closet in the coming weeks and months. I say, good for them. No more hiding their bigotry, racism, and homophobia. The only question I have is whether other local Methodist churches will take a stand against bigots such as Graves and his merry band of Christians, and say, everyone is welcome here.
Bruce Gerencser, 66, lives in rural Northwest Ohio with his wife of 45 years. He and his wife have six grown children and thirteen grandchildren. Bruce pastored Evangelical churches for twenty-five years in Ohio, Texas, and Michigan. Bruce left the ministry in 2005, and in 2008 he left Christianity. Bruce is now a humanist and an atheist.
Connect with me on social media:
Your comments are welcome and appreciated. All first-time comments are moderated. Please read the commenting rules before commenting.
You can email Bruce via the Contact Form.