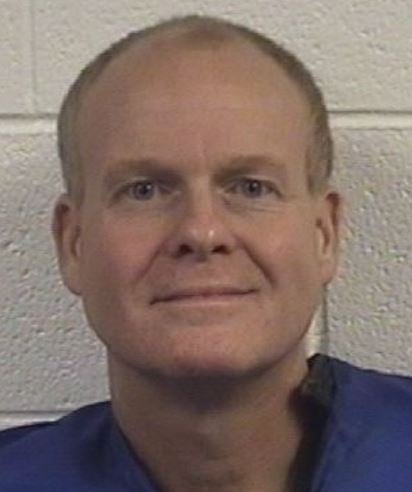 The Black Collar Crime Series relies on public news stories and publicly available information for its content. If any incorrect information is found, please contact Bruce Gerencser. Nothing in this post should be construed as an accusation of guilt. Those accused of crimes are innocent until proven guilty.
In November 2018, Kevin Scott Heffner, pastor of Victory Baptist Church and former principal of the Victory Academy in Ruffin, North Carolina, was found guilty of two felony B1 counts of statutory sex offense with a child under 15 and 12 counts of felony disseminating obscene material to a minor and sentenced to twenty-five years in prison. (Extensive News & Record story about Heffner's background)
A former Ruffin pastor and private school principal will spend a minimum of 25 years in prison without the chance of parole after pleading guilty to performing inappropriate sex acts and sending a dozen nude pictures to one of his minor female students who was also a member of his congregation.

Kevin Scott Heffner, 48, of Pelham, was sentenced in the aggravated range Thursday in Rockingham County Superior Court by Guilford County Superior Court Judge William Wood.

The judge found Heffner, the former pastor of Victory Baptist Church and former principal of the Victory Academy in Ruffin, guilty of two felony B1 counts of statutory sex offense with a child under 15 and 12 counts of felony disseminating obscene material to a minor.

The victim was 14 and 15 years old during the time Heffner committed the crimes that took place February through August.

Rockingham County Assistant District Attorney Michelle Alcon said there were a dozen nude photographs of Heffner in various poses, many of which reveal his identifying tattoo of a Star of David.

As Wood delivered the sentence, a gaunt Heffner, clad in a tan county jail uniform worn over thermal underwear, clutched his Bible and bowed his head. His mother Connie Heffner, 79, of Greensboro, along with his daughter Whitney Heffner, 21, cried quietly from the second row in the courtroom, while his wife, Angie Heffner, stared straight ahead.

Just before he was sentenced, Heffner told Wood that he accepted full responsibility for his actions and asked the judge for leniency in sentencing. Earlier in the proceeding when asked by Wood if he accepted and understood the plea agreement, Heffner said, shaking his head, "I don't want (victim's name) to have to go to trial."

"What I did is heinous and monstrous, but I didn't mean to do it," said Heffner as he read from a handwritten statement. "What I've done sickens me. I'm just pleading for mercy."

Before reading the sentence, Wood told Heffner he found it "baffling" that as a father of children ages 18, 20 and 21, Heffner would have abused another child, knowing "the trauma it would cause."

The judge concluded, "It's beyond belief, Mr. Heffner."

Heffner was arrested by the Rockingham County Sheriff's Office on Aug. 29 after investigators determined the Guilford County native formed a sexual relationship with the student.

Her mother, also a church member, contacted the sheriff's office earlier that day after learning from the victim's sibling that the girl had received numerous sexual-themed texts and photographs from Heffner, Alcon said.

The sibling borrowed the phone for a short time and discovered a text thread between the minor and Heffner.

"[The sibling] found more than what she bargained for," Alcon said during the hearing, adding that detectives used the phone's history to unravel a road map to obscene material and inappropriate acts.

"Scott Heffner was a wolf in sheep's clothing who used his position to groom his victim," said Rockingham County District Attorney Jason Ramey, who commended Sheriff Sam Page, Detective Jonathan Cheek, Detective Ed Smaldone and Alcon for swiftly delivering justice for the victim.

"She looked to him as a spiritual leader and he took advantage of her," Ramey said. "Throughout this process, (the victim) has demonstrated a tremendous amount of courage and her bravery and cooperation were essential to making sure Heffner will not be able to harm other children."

Ramey hopes a hefty sentence for Heffner will bring the victim and her family some solace and closure.

"I also understand that, due to the nature of Heffner's position, his actions caused tremendous harm to many other people as well," Ramey said. "I pray that the good people in the congregation of Victory Baptist Church will not lose hope or faith in Christ because of Heffner's betrayal of his sacred position."

Prosecutors said that some texts to the victim were about oral sex and masturbation.

They included "detailed incidences of an actual physical relationship between the two of them," Alcon told the court.

Some of the texted photos "show his full body" and a "close up of his penis," Alcon said.

While Heffner digitally penetrated the young woman, he never engaged in penile intercourse with the minor, Alcon said.

Painting a portrait of an emboldened Heffner, Alcon described how he digitally penetrated the victim while on a crowded church van en route to a retreat, and how he repeated the act while at a Danville movie theater while his daughter sat close by.

The disgraced pastor also engaged in oral sex acts with the victim in his church's office, church hallway, and kitchen, as well as in the victim's home, and in his own master bathroom.

Heffner also made a practice of taking the victim on errands in his vehicles and digitally penetrated her while in a Suburban in a retailer's parking lot and while in his Honda in the victim's driveway.

While on a church retreat to Bugg's Island and Kerr Lake near the North Carolina/Virginia border, Heffner "penetrated her (digitally) in the lake and she felt his penis in the water," Alcon said.

….

The victim told authorities that Heffner made his first advance "by him grabbing her breast and rubbing her vagina in his office," Alcon said.

Though the victim's mother was too distraught to speak in court, Alcon told the court that the mother believed Heffner "used his position of authority and trust" to "prey" on her daughter.

Presenting himself as a father figure to a young woman who had lost her own dad, Heffner further won the victim's trust. He paid extra attention to the student at school, took the student to lunch alone and "he had her convinced he was going to leave his wife for her," Alcon said. "He took her innocence away from her and he convinced her that a woman should do things to pleasure the men in her life."

"He's a good man," said Angie Heffner, the pastor's wife of 23 years. "He has a good record. If anybody knows that man, I do. We've gone through three kids together, two cancer scares. He's been good to us. He's a good person."

Pledging to write, call and visit Heffner every chance she can, Angie Heffner was without tears during the detailed reading of charges. "This does not define him in my eyes. I love him and nothing can change that," she said.

Far from a philanderer, Heffner was a good husband and provider, who had early in their marriage worked three jobs at a time, his wife said. His employment included a job with the City of Greensboro as a landscaper, a carpet cleaning gig, and a stint as a youth pastor. He had been a full-time pastor for 15 years at the time of his arrest.

Angie Heffner didn't excuse her husband's poor judgment, but suggested that the recent death of his father, stress with transition in the church, and the departure of two children from home may have affected his state of mind.

Alcon questioned Angie Heffner in redirect about her monitored phone calls to her jailed husband made shortly after his August arrest. The prosecutor said that some of Angie Heffner's comments suggested she had prior knowledge of his involvement with a minor before his arrest.

But Angie Heffner denied the allegation, saying, "He was counseling her (the victim). I told him that if in this ministry… if you let people too close, it can burn you. Satan doesn't want to see Christianity succeed. He will do anything to break up families."

….

During Thursday's plea hearing, Alcon said that Heffner could have been charged with at least seven additional B1 felonies – charges that carry a maximum penalty of life without parole.

Those charges were negated by the swiftness in which Heffner agreed to the plea, Alcon said.

Heffner's attorney Richard Panosh of Reidsville reminded the court that Heffner had been forthcoming about his crimes and had taken full responsibility for them early on. "The first thing he said was, 'It's all my fault. I knew better. I take full responsibility for it. The whole thing is my fault.'"

Heffner called his victim, 'faultless,' Panosh told the court. "…There is nothing to justify what he did." Panosh said. "There is no excuse for it."

Despite the plea agreement, Heffner could face additional charges in other jurisdictions, officials said.

Alcon, who detailed Heffner's numerous crimes in the Danville area and on the church retreat, said that the Rockingham County Sheriff's Office has been in contact with Virginia law enforcement officials regarding possible charges.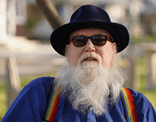 Bruce Gerencser, 65, lives in rural Northwest Ohio with his wife of 44 years. He and his wife have six grown children and thirteen grandchildren. Bruce pastored Evangelical churches for twenty-five years in Ohio, Texas, and Michigan. Bruce left the ministry in 2005, and in 2008 he left Christianity. Bruce is now a humanist and an atheist.
Connect with me on social media:
You can email Bruce via the Contact Form.
Your comments are welcome and appreciated. All first-time comments are moderated. Please read the commenting rules before commenting.