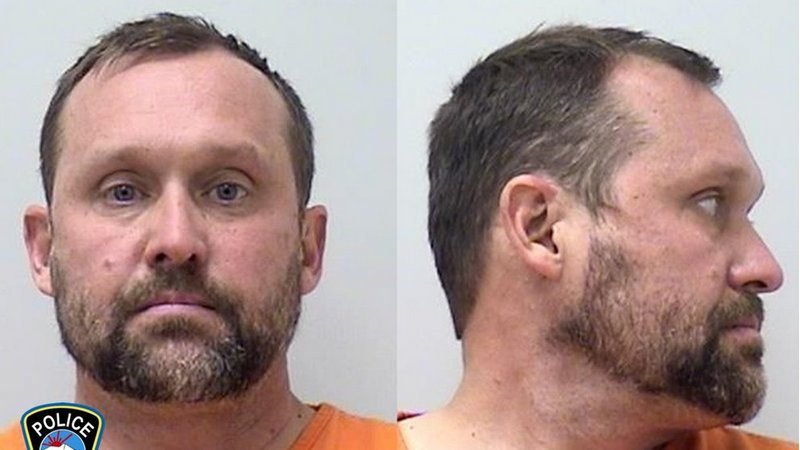 The Black Collar Crime Series relies on public news stories and publicly available information for its content. If any incorrect information is found, please contact Bruce Gerencser. Nothing in this post should be construed as an accusation of guilt. Those accused of crimes are innocent until proven guilty.
In February 2021, Vincent "Vince" Stites, a youth pastor at Friendship Assembly of God in Colorado Springs, Colorado and the owner of Hellscream Entertainment, was charged with sexual assault on a child by one in a position of trust.
Vincent Stites, 49, was arrested Wednesday on charges of sexual assault on a child by one in a position of trust. Stites previously acted as a volunteer youth pastor at Friendship Assembly of God Church, according to police. His wife at the time was employed as a children's minister at the church.

Stites was also a part owner of Hellscream Entertainment, which runs several popular haunted attractions in the Colorado Springs area. According to his LinkedIn page, Stites began that role in January 2009. He stepped down after the arrest, according to Hellscream's co-owners.

….

According to arrest papers, the victim called police in September to report that she had been sexually assaulted by a person in a position of trust about 15 years prior.

The victim told officers that Stites, who is about 19 years older than her, had sexually assaulted her starting when she was about 14 years old, when she had aged out of a church program she was involved in. Stites was one of the adults in charge of the program, the victim told police.

The victim told police she had known Stites since she was 9, attending the church with her family.

The victim told police Stites first got physical with her around 2005. About seven months later, when she was 15, he manipulated her into having sex with him, according to the victim.

The victim told police Stites took her virginity and told her that she could not tell anybody, because he could lose his children.

The victim told police the sex continued for the next three years, sometimes weekly, sometimes monthly, and then quarterly, until she turned 18 and it stopped.

Police conducted a pretext phone call with Stites in December. During the call, Stites told the victim she was the first person he fell in love with, and acknowledged he thought they were going to get married, according to arrest papers.

"I want to be brutally honest with you," he said during the call. " I don't want to end up in jail."
Last week, Stites pleaded guilty and was sentenced to ninety days in jail.
Vince Stites, a former volunteer youth pastor and haunted house owner who pleaded guilty to repeatedly sexually assaulting a teenager over 15 years ago, was sentenced to 90 days in prison Thursday.

Stites, who's already spent 110 days in custody after confessing to the crime, will also have to serve at least 10 years of probation for sex offenders, which means he'll have to register, and won't be allowed to use the internet or be around anyone under the age of 18 until his supervisors allow him.

The sentence, harsher than Stites' attorney hoped for, was handed down by district judge Marla Prudek, who said she'd taken his lack of a criminal record into consideration among other things, but questioned whether Stites, 49, was sincere in his confession or remorse.

Stites' attorney, Allen Gasper, argued that Stites wasn't a threat to the community, adding that the sexual assaults had happened almost 16 years before.

….

During Thursday's hearing, the woman spoke about Stites, telling him and the court that he'd taken advantage of an impressionable teenager, and that she'd carried his secret, along with trauma from his assaults, well into adulthood.

"Every aspect of my life has been affected — my mental health, my job, my marriage," the woman tearfully said Thursday. "But there could be other girls at risk of falling into his manipulative hands. That's where I found my strength to call police."

In a plea deal reached in June, Stites confessed to having an inappropriate sexual relationship with the woman, adding that he'd known how old she was at the time.
Bruce Gerencser, 66, lives in rural Northwest Ohio with his wife of 45 years. He and his wife have six grown children and thirteen grandchildren. Bruce pastored Evangelical churches for twenty-five years in Ohio, Texas, and Michigan. Bruce left the ministry in 2005, and in 2008 he left Christianity. Bruce is now a humanist and an atheist.
Connect with me on social media:
Your comments are welcome and appreciated. All first-time comments are moderated. Please read the commenting rules before commenting.
You can email Bruce via the Contact Form.