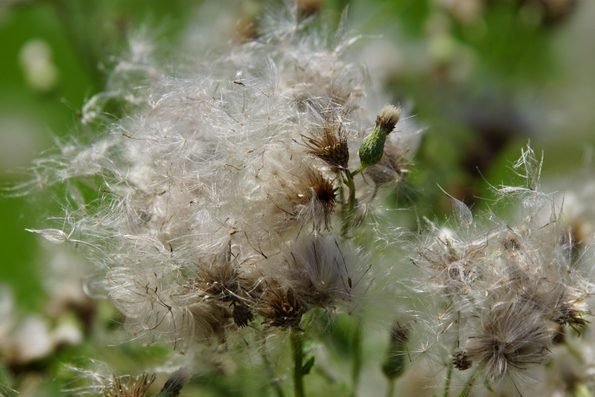 Cicadas sing their early evening song and crickets add their chirp, reminding all who stop to listen that summer is almost over.
Farmers wrap up baling straw and hay; soon they will harvest corn and beans. As in every other year of my 58-year existence, I am reminded by the harvest that fall has arrived.
The baseball season winds down and soon football will vie for my attention. The Reds won't make the playoffs. Will this be the year the Bengals win a playoff game?
The garden soon will be spent. The sunflowers are beginning to seed, offering a sumptuous meal to birds that frequent the yard. The Indian corn stalks have ears. Once dry, they will provide colorful decoration for Halloween.
Apples are starting to turn red. Last year, a freeze killed all the blooms, but this year there should be plenty of applesauce to can, a fact the grandchildren will certainly appreciate.
The last cabbages are shredded, and put into brine which will yield sauerkraut in a few weeks. A pungent odor wafts through the kitchen, one that is endured for the sake of hot dogs and spareribs.
The pumpkins are turning orange, and come Thanksgiving, the queen of the kitchen will turn their meat into pie. What possibly could be better than a pumpkin pie heaped with whipped cream and family gathered around the table, grateful for the lives they share with one another.
Summer flowers start to die and drop their seeds, while mums begin to flower, offering the year a last splash of color before the cold temperatures of winter claim their beauty.
Where has time gone, I ask myself. It seems the days pass so quickly now. Didn't we just celebrate Christmas?
Life is short, I remind myself. Enjoy the rhythm of changing seasons and let them be a reminder that no one is promised tomorrow.
102516