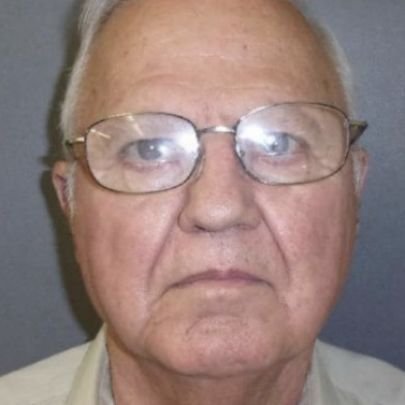 Garry Evans, pastor of Rushville Baptist Temple in Rushville, Indiana, stands accused of molesting several church children. I previously reported this story here.
RTV-6 reports:
A 72-year-old pastor in Rush County is accused of molesting multiple young children in his congregation.

Garry Evans, Pastor of the Rushville Baptist Temple was arrested Wednesday evening during a traffic stop.

According to court documents, the investigation began after a 3-year-old child who attends the church told her mother that Evans had taken her into his office to give her candy then "pulled his pants down" and made her touch his genitals.

Shortly after the investigation began another mother came forward saying her 7-year-old and 5-year-old claimed they had also been touched by the pastor. Both girls told investigators that "The Pastor" gives the kids candy when they go into his office alone, and touches them or makes them touch him. The youngest girl told investigators that it started happening after she started kindergarten in August.

And another mother with two young girls at the church also came forward with a similar story.

Rushville Police Chief Craig Tucker said a woman also came forward and said she had been molested by Evans decades ago, in a different community. That woman helped police pursue the new cases, but it is unclear if charges can be sought in hers.

Evans is charged with three counts of child molestation, four counts of sexual battery and five counts of child solicitation. He is currently being held without bond at the Rush County Jail.

….
Update
A November 3, 2017 WISHTV-8 report states:
A Rushville pastor last month arrested and charged with child molestation on Friday faced additional criminal charges.

Rush County Prosecutor Phil Caviness said he filed a motion Friday to amend the charging information. He filed two more charges — child molestation and child solicitation — after another victim who is 6 years old came forward.

The pastor, Garry Evans, 72, now faces a total of 14 charges, the prosecutor said. One alleged victim was a 3-year-old. He had previously been accused of molesting three girls ages 3 to 7.

On Friday morning, a Rush County judge also ordered the pastor to be put on a GPS device to keep track of his whereabouts, the prosecutor said.

….