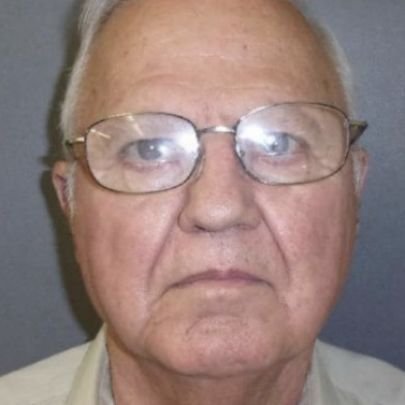 I have posted several previous stories about the ongoing sexual abuse scandal at Rushville Baptist Temple in Rushvillle, Indiana. You can read those stories here and here. Last Thursday, the Rush County prosecutor filed additional charges against Independent Fundamentalist Baptist (IFB) pastor Garry Evans, alleging that he molested a six-year old.
The Rushville Republican reports:
The Rush County Prosecutor's Office filed more charges Thursday against Garry Evans, the Pastor of the Rushville Baptist Temple Church. The new charges stem from allegations from a new alleged victim, identified in Court filings as a six-year-old. The new charges include Child Molesting, a Level 4 Felony, and Child Solicitation, a Level 5 Felony.

Evans previously was charged with Child Molesting, Child Solicitation, and Sexual Battery involving five alleged victims. Evans posted the $20,000 bond soon after it was set by the Judge. Along with the new charges, the Prosecutor filed a motion to increase Evans' original bond. Rush County Prosecutor Phil Caviness explained that the fact that these charges bring the number of alleged victims to six justifies a higher bond than the standard Level 4 Felony case, and added that his office was seeking Evans to be monitored by the Rush County Community Corrections Program if he is released on bond. "We feel that given the charges, GPS monitoring and protective orders for all of the alleged victims and their families are important conditions of bond in this case," Caviness said.

Court documents indicate that these new alleged incidents occurred sometime between the Fall of 2016 and Summer, 2017, but were disclosed after the first charges were filed against Evans. Trial for these charges currently is scheduled to begin on Feb. 20, 2018.
After these latest charges were filed, Evans attempted to commit suicide.
Because of the new charges, Evans was ordered to be placed on GPS monitoring as a condition of his bond and he surrendered himself to community corrections that evening.

Emergency crews were called to Evan's home on 5th Street around 5:30 p.m. Friday for a report of an attempted suicide. When they arrived they found Evans unresponsive inside the home. He was resuscitated at the scene and rushed to Rush Memorial Hospital before being airlifted to IU Methodist Hospital.

His condition is unknown at this time.

Evans next court date on the previous charges was scheduled for November 28.
An Indiana pastor appears to still be the leader of his church despite the child molestation and solicitation charges he faces and his attempt to take his own life after additional charges came down on Friday.

Garry Evans is listed as pastor on the sign in front of Rushville Baptist Temple Church, and now people living doors away want to know why no one from the church is speaking out.

"It's wrong. Pure evil. There's evil in that church," said Tim Guck, who lives next door.

The man the church says leads their worship has led the Rushville Police Department down a frightening path of child molestation allegations.

In October, 14 counts were filed against him, and another two filed on Friday when authorities say a 6-year-old came forward with child molesation claims. But neighbors of the church building said Evans continued to preach after the charges in October, when he got out on bail.

"The church is saying they back him, and they don't believe children," said Carrie Simmeron, who lives down the block.

After Friday's charges, Evans tried to take his own life at his Rushville home. He had to be flown to IU Health Methodist Hospital.

24-Hour News 8 reached out to the hospital multiple times for information on Evans' condition but did not hear back on Friday or Saturday.

"I don't understand it. I don't get the whole ordeal. I don't know what's going on," said Guck.

Police said there are six victims between the ages of 3 and 7, and that the abuse happened within the last few years inside his churches' walls.

These allegations stopped the Simmermon family from trying out the church a few doors down from their home.

"Especially since I have little ones," said Carrie Simmermon. "I wouldn't want to take that chance."

Police couldn't charge Evans in connection with other victims who claimed abuse from 30 years ago.

"That's why I say it needs to be shut down as a common nuisance, because I believe they're all in on it. I mean why would they have his name up there?" said Guck.

….