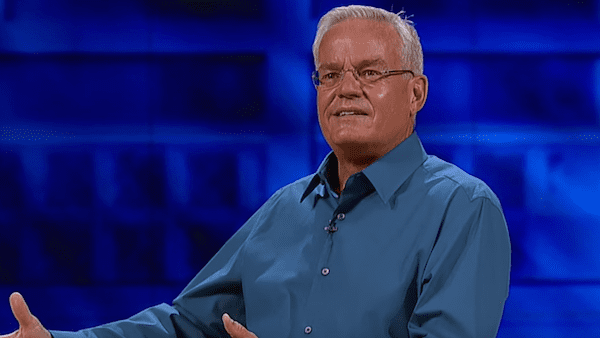 The Black Collar Crime Series relies on public news stories and publicly available information for its content. If any incorrect information is found, please contact Bruce Gerencser. Nothing in this post should be construed as an accusation of guilt. Those accused of crimes are innocent until proven guilty.
Bill Hybels, pastor of Willow Creek Community Church in South Barrington, Illinois, stands accused of inappropriate conduct with several women. While none of the alleged behavior is criminal, I decided to make this story part of the Black Collar Crime series because I believe it reveals a pattern of sexual harassment by Hybels of women involved with the Willow Creek church. Either these women are working together in some sort of vast conspiracy to destroy Hybels, or it is likely that Hybels behaved in ways toward women that should be roundly condemned by Willow Creek and the Evangelical community at large.
Manya Brachear Pashman and Jeff Cohen, reporters for The Chicago Tribune, write:
Last October, the Rev. Bill Hybels stood before worshippers at his packed sanctuary and made a stunning announcement. After 42 years building northwest suburban Willow Creek Community Church into one of the nation's most iconic and influential churches, Hybels was planning to step down as senior pastor.

"I feel released from this role," he said, adding that he felt called to build on Willow Creek's reach across 130 countries with a focus on leadership development, particularly in the poorest regions of the world.

fter introducing his successors, he invited church elders onstage at the expansive church to lay hands on them and pray.

What much of the church didn't know was that Hybels had been the subject of inquiries into claims that he ran afoul of church teachings by engaging in inappropriate behavior with women in his congregation — including employees — allegedly spanning decades. The inquiries had cleared Hybels, and church leaders said his exit had nothing to do with the allegations.

An investigation by the Chicago Tribune examined those allegations and other claims of inappropriate behavior by Hybels, documented through interviews with current and former church members, elders and employees, as well as hundreds of emails and internal records.

The alleged behavior included suggestive comments, extended hugs, an unwanted kiss and invitations to hotel rooms. It also included an allegation of a prolonged consensual affair with a married woman who later said her claim about the affair was not true, the Tribune found.

Elders of the church — appointed members who oversee Willow Creek's administration and pastor — had conducted the reviews after claims about Hybels came to their attention more than four years ago.

Pushing for the investigation were two former teaching pastors and the wife of a longtime president of the Willow Creek Association, a nonprofit organization related to the church. Some of those pressing for more scrutiny say the church's prior investigation had shortcomings in their opinion and at least three leaders of the association's board resigned over what they believed was an insufficient inquiry.

….

Hybels sat down with the Tribune for a lengthy interview this week and at times grew emotional as he flatly denied doing anything improper and dismissed the allegations against him as lies spun with the intent of discrediting his ministry.

The pastor said he has built his church with a culture of open conversation, strength and transparency, and said he could not understand why a group of former prominent members of his church — some of them onetime close friends — have "colluded" against him.

….

In the case of the alleged affair, the wife of the association's outgoing president said the woman confided in her, expressing regret and misgivings. She later denied the alleged affair when contacted by an elder investigating the matter, according to internal documents and interviews.

Hybels also denied the alleged affair during an initial inquiry in 2014. The elders said they believed him.

Last year, elders retained a Chicago law firm that specializes in workplace issues to look into allegations against Hybels involving three women. According to communications from the law firm reviewed by the Tribune, that investigation was also to include any other evidence "of sex-related sin, whether conducted or condoned by Bill Hybels," and be limited to his time as a church minister.

So far this year, two women have told the Tribune that they had been contacted by an elder to participate in a review. One of those women, Vonda Dyer, declined to participate, citing concerns about the process. Dyer, a former director of the church's vocal ministry who often traveled with Hybels and whose husband also worked at Willow, told the Tribune that Hybels called her to his hotel suite on a trip to Sweden in 1998, unexpectedly kissed her and suggested they could lead Willow Creek together.

….

Many of the women who spoke with the Tribune were loath to come forward for fear of betraying a man who had encouraged their leadership in a way that no other pastor had before and undermining a ministry that has transformed thousands of lives. But when they heard there were other women who had similar stories to tell, even in the last year, they said their silence could not last.

"That was a bit of a tipping point for me," said Nancy Beach, the church's first female teaching pastor and a prominent leader in the evangelical community. She recounted more than one conversation or interaction she felt was inappropriate during moments alone with Hybels over the years.

In 1999, he asked Beach to tack two extra days on to a European trip and meet him on the coast of Spain to coach a church, she said. With two young children and a working husband at home, Beach didn't want to extend the trip but said she also didn't want to disappoint her boss.

But during their two days there, work took a backseat to leisurely walks, long dinners and probing personal conversations, she said.

Over a three-hour dinner, she said he told her that she needed to loosen up and take more emotional risks. He asked her what her most attractive body part was, then told her it was her arms, she said. It also wasn't the first time he talked about how unhappy he was in his marriage, she recalled.

"I'm thinking, 'As a good friend, I'm going to be a sounding board for him,' which is totally inappropriate on my part, but I didn't see it that way at the time," she said. "I knew him since I was 15. He was my pastor. In all those years, nothing inappropriate had happened with him and me."

But something had changed, she recalled.

After dinner, Beach said Hybels invited her to his hotel room for a glass of wine. Before she left, she recalls him giving her an awkwardly long embrace.

"He would always say, 'You don't know how to hug. That's not a real hug.' So it was like a lingering hug that made me feel uncomfortable. But again, I'm trying to prove that I'm this open person."

The next day, Beach recalled, Hybels didn't seem happy. They didn't have any more long conversations and flew separate flights home. A week later, he asked Beach to stay after a management team meeting and suggested they not tell anyone about what happened in Spain, she said.

"I was so embarrassed. I was like 'Oh, no. We're fine.' And I never did," she said. "I didn't tell my husband until recently when all this stuff came out. I just put it in the category of 'That was really strange.'"

She did tell church elders in 2016 about the alleged incident but later declined to cooperate with an inquiry that she believed didn't meet the criteria of a truly independent investigation.

In the years to come, Hybels occasionally invited Beach to his house after midweek worship services to catch up, she said, adding that she stopped going when she realized he invited her only when his wife was away.

….

Raised in rural Iowa in a conservative Christian community that eschewed the idea of women in the pulpit, Vonda Dyer discovered a whole new world at Willow Creek when she came east to attend Wheaton College.

She was immediately drawn to Willow's contemporary sound and approach to evangelism and volunteered on the vocal team. She eventually became a full-time employee in 1997. She met and married her husband, Scott, a youth music pastor also at Willow.

Both became part of Hybels' travel team and accompanied him on more than a dozen trips. But Vonda Dyer said she made it into Hybels' inner circle and accompanied him on more trips.

Since Hybels spent most of his summers at a second home in South Haven, Mich., he occasionally took Dyer and others out on his sailboat, Dyer said. On one such excursion with another female colleague, she said he joked that any woman who drops the winch handle had to give the men on the boat a "blowjob." Dyer told her husband at the time, an account that he confirmed recently to the Tribune.

On one international trip, Hybels invited Vonda Dyer alone to his hotel room with explicit instructions to exclude her husband who was there too, the Dyers said. On another trip, Hybels called her up to his room and answered the door, freshly showered, wearing slacks with no shirt and just staring at her, she said. He made a casual remark, she said, before she returned downstairs, wondering why she had been called there in the first place. Her husband remembers being told by Vonda about that as well.

"It was these situations that were not enough to say that it crossed a major line," she said, "but enough to make you go, 'Whoa, what was that?'"

Hybels denied that alleged incident occurred.

Vonda Dyer said Hybels did cross a line in Sweden in February 1998.

Dyer was getting ready to go to bed when Hybels summoned her to his room. Her roommate at the time said in an interview with the Tribune that she remembers picking up the phone and relaying Hybels' message.

Dyer recounted that she went to Hybels' room where he poured wine and invited her to stretch out on the couch while he sat in a separate chair. She said she presumed it would be a quick chat when he told her that he had taken Ambien, a sleep aid.

The conversation quickly turned uncomfortable, she said, when he started complimenting her appearance and criticizing her husband, and suggested they lead Willow together. She said he came over, put his hands on her waist, caressed her stomach and kissed her.

"He told me what he thought about how I looked, very specifically, what he thought about my leadership gifts, my strengths," she said. She recalled Hybels told her she was "sexy." "That was the night that he painted a picture of what great leaders we would be. We could lead Willow together."
You can read the entire long form Chicago Tribune article here.