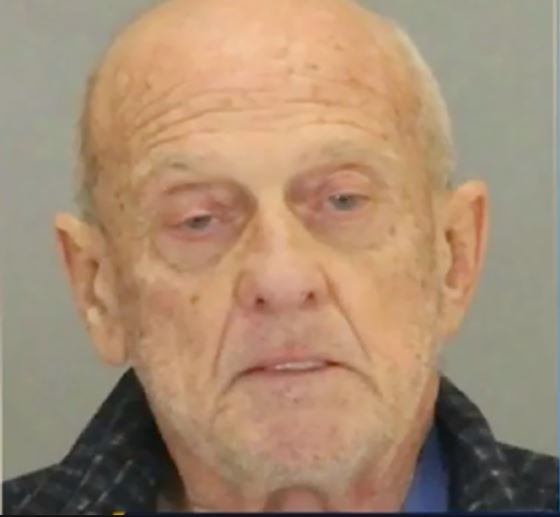 The Black Collar Crime Series relies on public news stories and publicly available information for its content. If any incorrect information is found, please contact Bruce Gerencser. Nothing in this post should be construed as an accusation of guilt. Those accused of crimes are innocent until proven guilty.
David Holmes, a retired United Methodist pastor, stands accused of sexually assaulting a teenager.  The last church pastored by Holmes was the  Central United Methodist Church in Oskaloosa, Iowa.
KETV-7 reports:
Three men are accused of sexually assaulting the same 14-year-old boy. Bellevue police Detective Roy Howell said they all met the minor on a dating app and left a trail of evidence for investigators.

"These crimes do not just stay in Bellevue, they go outside of our jurisdictions," Howell said.

One of the male suspects is from Cass County and two are from Iowa.

Bellevue police first arrested Samuel Morris of Logan, Iowa. Howell said the 55-year-old met up with the minor last December in a Bellevue neighborhood and they allegedly had sex. Howell said someone called BPD to report it, which led to Morris' arrest and prompted Howell to look through the juvenile's phone.

"Through my investigation, (I) was able to determine the victim has met three other individuals," Howell said.

Howell said the juvenile met the older men through a social app called "Grindr," which also led Howell to 45-year-old Devin Watt, who's still in the Sarpy County Jail.

Watt is accused of having sex with the minor late last year in the same Bellevue neighborhood Morris allegedly did. Watt is also accused of sexually assaulting a different, 13-year-old minor in Douglas County, where he is also facing charges.

Howell's investigation didn't stop after Watt.

"In the (Grindr) chat, I found a guy by the name of David," Howell said.

That David was later identified as 80-year-old David Holmes from Council Bluffs. According to Iowa Methodist Church records, Holmes is a former pastor who retired in 2002. The last church he's listed under is Oskaloosa Central United Methodist Church.

"Essentially, he confessed that he had met the juvenile boy on that application and that he had met him in Omaha," Howell said.

According to court documents, Holmes said he met up with the 14-year-old in the Clarkson Hospital parking garage in February 2017 and the two engaged in oral sex.

Holmes told investigators the minor asked him to introduce him to more older men, so Holmes introduced the minor to 64-year-old Robert Recoy. The affidavit says the three met at the Clarkson Hospital parking garage, where they took turns performing oral sex on each other.

According to the court documents, "the 14-year-old male's mother confirmed they had spent several days at Clarkson Hospital for approximately 3 months during that time frame for her husband. The mother confirmed the 14-year-old male would leave the hospital room for different reasons.

Howell said Recoy was uncooperative during the investigation, and according to reports from the Omaha Police Department, Recoy was found dead in his kitchen with 13 pill bottles and a glass of wine next to him. The affidavit says, "It is believed Recoy took his own life due to this investigation."

Holmes, Watt and Morris each face at least one count of first degree sexual assault of child.

….