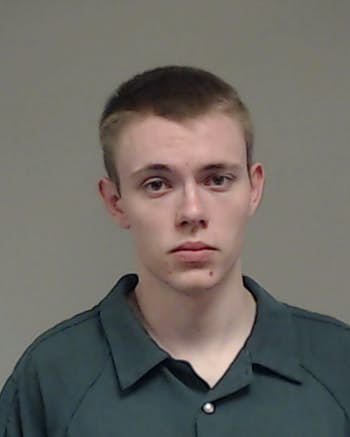 The Black Collar Crime Series relies on public news stories and publicly available information for its content. If any incorrect information is found, please contact Bruce Gerencser. Nothing in this post should be construed as an accusation of guilt. Those accused of crimes are innocent until proven guilty.
In March 2018, I posted a story about Mormon Sunday school teacher Noel Anderson's arrest on aggravated sexual assault charges. At the time, Anderson admitted molesting " four children between the ages of two and six over the past seven years."  Yesterday, Anderson, 23, was sentenced to fifty years in prison without the possibility of parole.
Anderson's arrest and conviction troubled his fellow church members.  One church member said, "He was an outstanding youth in our church. The gold standard for what you would want your son to grow up to be." He may have been an "outstanding youth," but he was also a sexual predator. Faith does not protect children from such people.
I do find myself wondering what, exactly, went wrong with this boy. News reports say that Anderson molested these children for seven years. This means he was 15 when he began preying on children.  While my heart goes out to the victims, I do feel sorry for Anderson. He will be 73 years old before he is released from prison. I wonder, what drove him to molest these children? Was there anything in his past, his upbringing, that was a contributing factor? Were there other victims, children that have not come forward? How did Anderson behave while on mission?
One thing is for certain, child molesters don't stop harming children until they are caught.  I have no doubt that the victims coming forward saved other children from being preyed upon by Anderson. If they had not spoken up, Anderson would have continued in his predatory ways.  More ruined lives left in the wake of his vile behavior.