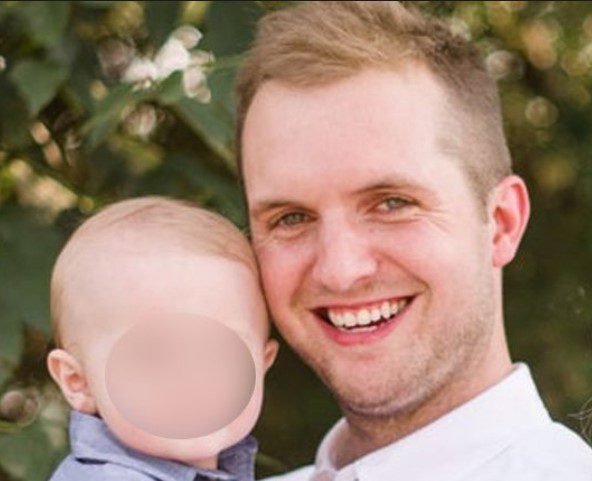 The Black Collar Crime Series relies on public news stories and publicly available information for its content. If any incorrect information is found, please contact Bruce Gerencser. Nothing in this post should be construed as an accusation of guilt. Those accused of crimes are innocent until proven guilty.
Bobby Blackburn, pastor of Elevate Church in Prestonburg, Kentucky and owner of Giovanni's, a pizza joint, stands accused of attempting to entice two minor girls into having a sexual threesome with him.
The Prestonsburg Police Department said in a news release that Bobby J. Blackburn, 26, turned himself in Wednesday without incident and was charged with prohibited use of an electronic communication system to procure a minor to commit a sex act.

….

Prestonsburg police officers obtained a warrant for Blackburn's arrest May 24, according to an arrest citation, after a girl showed a police sergeant images of an iMessage conversation she had with Blackburn.

n the messages, Blackburn asked the girl, who is a minor, to engage in a "threesome" with him and another female minor, among other sexually explicit requests, according to police.

Both minors were employees of a business that Blackburn manages, according to the arrest citation. The arrest report did not name the business.

On May 25, Blackburn allegedly followed a third female minor to the Prestonsburg Police Department, where she tried to give a statement saying she sent the obscene messages from Blackburn's phone.

But when police questioned the girl further, she took back her statement and said that Blackburn told her to say it or else she would lose her job, according to the arrest citation.

Officers attempted to collect Blackburn's phone through a search warrant, but family members said the phone was thrown in a Pike County river, according to police.

Prestonsburg police attempted to arrest Blackburn on a warrant but were unable to locate him until he turned himself in Wednesday, according to the arrest report.
Blackburn was released after posting $5,000 bail. He faces up to five years in prision, if convicted.
In 2016, WYMT interviewed Blackburn about his unapologetically "Christian" pizza restaurant:
A Prestonsburg business owner said he will not apologize for standing by his Christian values.

"God's been good to us and we just wanted to spread that to everyone that came in here," BJ Blackburn, co-owner of Giovanni's of Prestonsburg said.

Blackburn said some customers have complained about the restaurant playing Christian music and putting bible verses on receipts.

Leading Blackburn to send a message to his customers on Facebook, saying they will continue to operate with Christian values.

In less than 24 hours, that post reached thousands of people.

While many people who commented on the post were supporting the business owner, there were some on there who disagreed.

One person said in part, "If I want religion I will go to church."

Blackburn said it is not about pushing his religion on anyone.

"It's not one of those things of hey you got to believe like us in order to eat here, we're not trying to push that on anybody," Blackburn added.

One couple said they stopped by the pizza shop solely because of what they read.

"I think Christians are persecuted too much around here anymore," Donna Dutton said. "We are a Christian nation, supposed to be."

Regardless of the multitude of opinions, in Blackburn's eyes, God blessed his business.

Blackburn said his stance is not the view of the Giovanni's Pizza franchise but only their store.

Blackburn and his family took over the pizza shop last March. Since they have also stopped selling alcohol.