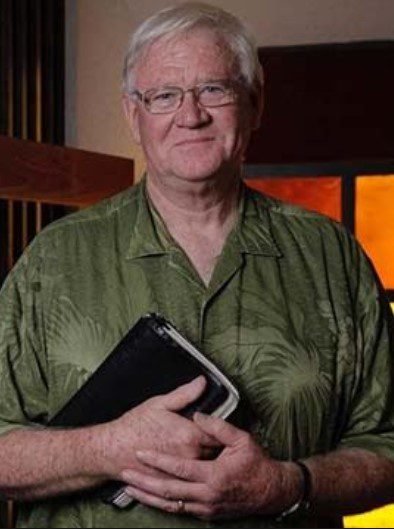 The Black Collar Crime Series relies on public news stories and publicly available information for its content. If any incorrect information is found, please contact Bruce Gerencser. Nothing in this post should be construed as an accusation of guilt. Those accused of crimes are innocent until proven guilty.
Previous posts about McFarland can be read here and here.
John McFarland, pastor of Orangethorpe United Methodist Church in Fullerton, California, was charged Monday with sexually assaulting seven children. Prior to his tenure at  Orangethorpe, McFarland was the pastor of Surf City Church in Huntington Beach from 2011 to 2016, Fountain Valley United Methodist Church in Fountain Valley from 1988 to 2016, and from 1981 to 1988, he was the pastor of Calexico United Methodist Church in Calexico — all located in California. McFarland was also a chaplain for 20 years for the Fountain Valley Police Department until his retirement a few years ago.
John Rodgers McFarland, who has been the head pastor at Orangethorpe United Methodist Church in Fullerton since 2014, was arrested on a warrant Thursday charging him with seven counts of lewd and lascivious acts with a minor younger than 14 and four counts of lewd and lascivious acts with a minor 14 to 15 years old.

The 56-year-old Fullerton resident is accused of molesting the children between 2003 and 2017, according to the Orange County District Attorney's Office, which did not release the genders of the alleged victims.

….

McFarland, who's being held in the Orange County Jail in lieu of $2 million bail, faces up to 179 years to life in prison if convicted, prosecutors said.

In San Diego County, McFarland was arrested and charged in December with molesting a girl younger than 14 in Escondido between 2012 and 2013. The alleged molestation occurred when he was visiting relatives, said Lt. Chris Lick of the Escondido Police Department.

McFarland is due in court in San Diego June 18 for a pretrial hearing and July 9 for a preliminary hearing, according to Tanya Sierra, a spokeswoman for the D.A.'s office in San Diego County.