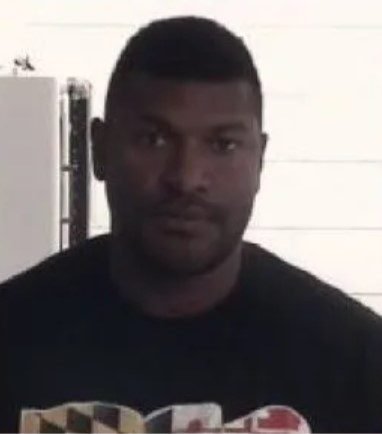 The Black Collar Crime Series relies on public news stories and publicly available information for its content. If any incorrect information is found, please contact Bruce Gerencser. Nothing in this post should be construed as an accusation of guilt. Those accused of crimes are innocent until proven guilty.
Rodney Harmon, Jr, the former youth pastor at Bayside Community Church in Pocomoke City, Maryland, was convicted in February 2019 on three counts of sexually abusing a minor. In January 2019, ABC-47 reported:
According to charging documents obtained by 47 ABC Harmon allegedly preyed on at least 7 teenage boys from January of 2018 to July of 2018 through his work as a youth group leader for Bayside Community Church in Pocomoke City.

With at least three victims Harmon promised the teenage boys they could make money for shooting videos of themselves masturbating if they sent them to him. However, none of the victims ever received payment.

One of the victims, only identified as Juvenile 2, seemed to be the most involved with Harmon. According to charging documents Hardmon sodomized him with an adult toy at least once and performed oral sex on the 15-year-old several times at Harmon's House in the car to and from a mission trip and at a house the 15-year-old was dog sitting at.
A November 2018 news story at Lancaster Online reported:
Rodney O. Harmon Jr., 33, of Stockton, Maryland, was youth director for Bayside Community Church in Pocomoke City, Maryland, when he accompanied a church group to the Colerain Township retreat center, where the alleged abuse happened, the Lancaster County District Attorney said.

The alleged victims, ages 14 and 15, were part of the Maryland church group that attended the retreat between Aug. 1 and 4.

State police filed 12 charged against Harmon, eight of which are felonies, including statutory sexual assault and involuntary deviate sexual intercourse. Harmon is awaiting arraignment on the charges.

Harmon is already in prison at the Worcester County Jail awaiting a hearing on charges there for making and distributing pornographic videos, and other sex acts involving four people, including three minors, according to charging documents.
Bayside Community Church is affiliated with the Southern Baptist Convention. Charging documents posted here.
Friday, Harmon Jr. was sentenced to 75 years in prison, with all but 37 years suspended.