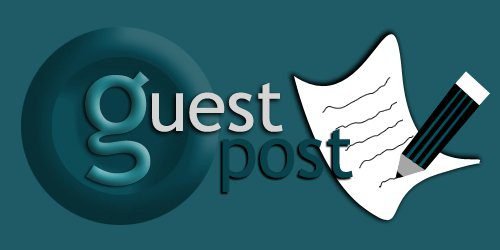 In response to my request for guest posts from liberal/progressive Christians, a reader I'll call John Calvin submitted a thoughtful post detailing why he still, to some degree, "believes." John is currently a minister in a mainline Calvinistic denomination. John feared his words would be seen as blatant hypocrisy, but I hope readers will listen carefully to what John is trying to say, and consider the deep emotional and psychological struggles he faces every day. I know more than a few liberal/progressive ministers read this blog, including some who are atheists/agnostics and still preaching on Sundays. I appreciate John's willingness to be honest about where he is in his life, and how he struggles with the existence of God. May his words be instructive and helpful.
I grew up in fundamentalism, the holiness variety, and was caught by all the claws of its well-designed trap. In my culturally deprived southern working-class environment, the church was essentially all I had. There was music — bad music, but it was music. There was poetry — bad poetry, but it was poetry. There was literature — bad literature, but it was literature. There was community, and it wasn't bad. In a childhood of some moving around, the church became my hometown. It seemed full of warm, loving people. Now, though, after all these years, I greatly resent the fact that my spiritual life was entrusted to them. They should not have been in charge of it. Was the warmth and loving just one more tooth in the trap?
I'm sure I thought it was God's will that I attend a denominational college; that I take a degree in Biblical Literature. I also married into the family of a pastor who used his fundamentalist conservatism as a weapon. Marriage among undergraduates in that school, especially for ministerial students, was almost expected. If you didn't get married, you would probably end up having pre-marital sex, and there was nothing God hated more than that. After college, I went to the denominational seminary.
I never remember wanting or planning to be a pastor. You might say I didn't take career planning nearly seriously enough. What I wanted was to understand the religion I found myself struggling to swim in. Being more of a seeker than was warmly welcomed at that seminary — where the truth, having once been delivered unto the saints, was already fully known, I transferred to an old, Eastern establishment seminary. The intellectual freedom I felt there was a wonderful breath of fresh air. By the time I graduated with my M.Div. I had departed my holiness denomination and become a pastor in a large, so-called "mainline" denomination. Frankly, I was worn out, had a family, was in debt, and didn't know what else to do. (I was twenty-nine years old. I had started school at age four. I had taken a year off, twice, at different times, but essentially I had been going to school for twenty-five years. My diploma was written in Latin. I couldn't read it. I still have no idea what the damn thing says. But it had better be good.)
A lot happened in subsequent decades. That large denomination I joined is a lot smaller now, partially, I'm sure, because of my feeble efforts. That cute little holiness preacher's daughter I married, who could play the piano and sing like a bird (good one, not some crow or red-winged blackbird), told me she was embarrassed to tell people she was married to a minister, had a string of affairs, and finally left my sorry ass flopping in the dust.
I got out of the ministry for a while. Then I remarried, this time to a woman with no apparent pride and who didn't mind being married to a minister, so I got back in. Now I am supposed to be retired, but I am still a part-time pastor, having the best time I ever had in the ministry. I wouldn't have wanted to miss it. Most of the time I found being a pastor a painful and uncomfortable experience. (Hey, I never wanted to do it anyway, but the hooks were well set.)
Now, as to why I am still doing what I do. I guess I fit the definition of a progressive, liberal Christian, I prefer the term "cultural Christian," which to me is analogous to someone being a cultural Jew rather than being a religious Jew. Some people might call me an atheist. I have called myself that on occasion, but only to myself. Whatever is left of my Christianity is bereft of any supernatural elements.
I understand the Bible to be the product of human beings, at its best a record of peoples' interpretations of how God had worked among them. The Bible is clearly full of errors, contradictions, and outrageous mythological constructions. The idea of a perfect, inerrant Bible delivered by the hand of God is ludicrous.
While I believe it is possible that Jesus of Nazareth was not a historical person, I also believe it is possible that he was. If the things the New Testament says happened, it is amazing that none of Jesus' contemporaries felt them important enough to mention, not even the matter of Jewish saints coming out of their tombs on the day of Jesus' crucifixion. Seriously? No one thought to jot that down? "Hey! Guess what happened!" Still, it seems to me probable that there was a guy back there somewhere to build the legends around. Much of the New Testament is no doubt fiction, designed to present him as a divine prophesy-fulfilling miracle worker. Even so, I find the core of his teachings to be inspiring and, even if they are not totally original, potentially revolutionary. I think his teachings of love and compassion are especially needed in a world that is increasingly violent and hateful, most especially when so many of those who call themselves Christ-followers are enabling the hatred and violence. ("Christians have to keep telling people they're Christians, otherwise no one would notice.")
The Church that says it follows him is a humiliation and an embarrassment. It has done some good in the world, but it has done some horrendous things too. I am not convinced that Christianity is a net positive force in the world. If nothing else it is guilty of diverting peoples' attention from important issues such as living with love and compassion, to minor ones. What the church most demonstrates is that humans are institution-building animals.
So, again, why do I keep doing what I do, and why would I have any hope of being anything other than a blatant hypocrite?
It does not take much to reach the realization that there is no big man in the sky, that the earth and its creatures were not zapped into existence 6,000 years ago. Still, almost every human culture has tried in some way to grasp something beyond itself. Some have called it "God." That "something beyond" has had a powerful impact on humans and their histories. As it happens, more humans identify with Christianity than any other single religion, as they have been doing for 2,000 years. I think that's significant. Even if it is an amazing shared delusion, is it not something that can be honored for what good it does contain, for what good it has done? Are we right when we say, "Well, all those people were idiots?" "Thank God, our intellect is so much better than theirs that we have it all figured out and can toss it all aside like ideas of a flat Earth or the belief that some chickens have lips." Does not the tradition, if nothing else, deserve some honor?
Maybe none of that works. Honestly, I was at least a little uncomfortable writing it. But, as I said, I am a cultural Christian. This is where I was born. This is where my people are. We share history and ritual and community. I sit with them as they die. I pray with them then and there. Not because I am challenging God to alter the laws of the universe, but because I hope and think the prayer might help them. It is not about me. It is an act of service on my part, because the whole thing is so much bigger than me, and I am willing to accept the reality of mystery. I see no benefit in standing by a bed in a hospice and saying, "Well, I'm sorry you're dying, but don't expect God to hold your hand through this. You're just gonna slip back into the darkness forever, so get over it." I expect to slip back into the darkness forever, sooner rather than later, and I'm fine with that, but I don't think I have a right to impose that on them, at least at that point. That work needed to be done a long time before that.
I do strive for authenticity in my preaching. I do not lie to people. I do not present the Bible as a magic book, but as a book written by real flesh and blood human beings. I do not pretend that Adam and Eve were real people. I straightforwardly acknowledge that evolution is true. At the same time, even though my cultural Christianity has lost its supernatural elements, I will never stand up on Easter morning and say, "Look folks, we know this never happened. Dead people don't come back to life. If this was true we could at least expect the Gospels to get their stories straight." I think of it as being respectful of people.
I do not encourage peoples' belief in their mythological Father-God "up there" somewhere, and that the instant they die they'll be reunited with their dead loved ones at Jesus' feet by the crystal sea. Maybe I leave people to assume that I believe much of that just like they do, and maybe that all by itself makes me that blatant hypocrite. On the other hand, maybe that is what gives me the opportunity to move them along, little by little.
I genuinely care for the people in my parish. I embrace them with love. I try to educate them to have a better understanding of the Bible and what it means to be a Christian in these days, and I know that to some extent I succeed. I try, as gently as I can, to challenge their assumptions and presuppositions. I try to lead them to what I would like to believe is a more mature faith.
Sometimes, I think I must sound like a broken record, saying over and over, "Come on! Let's live as Jesus said! With love and compassion." I also feel like the voice of one crying in the wilderness when the vast majority of American Christians seem to be saying, "Screw that!"
I do not care about maintaining the institution of the church, which is too bad, because ultimately I believe that's what parish ministry is all about.
I admit to being conflicted. Sometimes I think I would like to turn in my resignation and run out the door yelling, "Freedom!" I haven't yet, and it is not because I'm getting paid. I do take the money, but if I stopped getting those big church bucks it wouldn't change my life one bit. I guess I do it because for whatever reason it still matters to me. I've never been able to get those hooks out of me. I once asked a friend who seemed to have the same ambivalence about ministry that I had, after he had been fired as president of a seminary, "Would you do it again?" He said, "I would have to. It's my curse." I understood completely.
One thing for sure has happened. Here in my Calvinistic denomination, I have finally proved the truth of Arminianism. I have definitely lost my salvation. But, hey, heaven for the climate and hell for the company. Am I right?