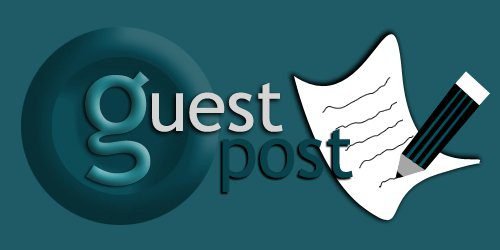 Guest post by Brandon Fibbs
In 2014, Brandon Fibbs wrote an article titled "Carl Sagan Took My Faith — and Gave Me Awe," for the now-defunct Washington Post "On Faith" blog. Fibbs wrote:
I was not always an atheist.

I was once a devout and sincere believer in the Christian faith. I am the son and grandson of pastors and missionaries. My family founded one of the country's largest Bible colleges, Christ for the Nations, from which I earned a theology degree. For years, I contemplated, and began strategizing, a run for national political office under the banner of Christian reform.

The longer a belief system—any belief system—remains in place, the more likely it is to become an unmovable fixture of that person's identity. In my experience, most persons of faith who undergo a deconversion experience do so during their middle or high school years. But that is not my story. I did not begin to question, nor finally abandon, my faith until my mid-30s.

That was when I discovered science. And Carl Sagan.

Carl Sagan was an astronomer, astrophysicist, cosmologist and author who became a household name in the early 1980s when his television series "Cosmos: A Personal Journey" became the most watched program in PBS history. Before his untimely death in 1996, Sagan was the nation's leading science communicator, a regular guest on both the nightly news and "The Tonight Show Starring Johnny Carson."

But in my childhood home, Carl Sagan was a fundamentalist caricature of science. He was a figure of scorn and mockery, conjured in conversation only when one needed a large and easy target for pillorying evolution.

"Billions and billions of years" was a "Cosmos"-inspired quote my family and friends would mimic in Sagan's telltale nasal inflection, always earning animated laugher. Not because it was fun to imitate so singular a personality, but because anyone who believed, much less preached, such nonsense deserved nothing more than sarcastic contempt. And so it was for most of my life.

As the product of a mostly terrific private school education, I never had to worry about encountering something like Sagan's "Cosmos" in my school science classes. A literal reading of the book of Genesis, including a six-day creation, 6,000-year-old Earth, and a historic Noah and Tower of Babel, constituted our learning of cosmic and human origins. Evolution was a dreadful ploy spat up from the pit of hell, with which the world's scientists were in complete collusion.

The closest I came to Sagan was in my mid-20s, when the film Contact, based on Sagan's only novel, appeared in theaters. The story centered on a mysterious alien signal and the manner in which the globe's many cultures processed the realization that they were not alone in the vast universe. I, like many people who saw the film, found it awe-inspiring. I can still remember returning home from the theater on a euphoric cloud, opening my Bible, and reading with wonder the majesty of God's creative prowess.

A year or so later, I decided to read the novel, and while it entertained a certain ambiguity where matters of faith were concerned, the book initiated my first-ever crisis of faith. "Contact" raised and inspired questions that neither I nor anyone I knew could satisfactorily answer. I resolved that crisis of faith not by reconciling those quandaries, but rather by listening to those who told me that the questions themselves were either wrong to ponder or not even worthy of my time. I decided to ignore the questions, telling myself my faith was as strong as ever.

But the questions festered, continuing to grow and feeding off my neglect, until they were too large to ignore. I could not be intellectually honest and continue to ignore them. They demanded a verdict. And when I finally turned to face them down a decade or so later, I found that all my years in church and all my academic training was not enough to halt their advance.

I did not abandon my faith because I was hurt or angry or disillusioned. I did not abandon my faith because I wanted to rebel, or live a life of sin, or refuse god's authority. I left because I could no longer believe. I left because I felt there simply was no convincing evidence for my belief. I left because my faith insulted reason one too many times. I left because once I applied the same level of skepticism and incredulity to Christianity that I always had to all other faiths, it likewise imploded. Once I accepted that the Bible's account of cosmic and human origins could not possibly be true, I began to realize that it was just the first in an interminably long line of things the Bible was wrong about.

Science killed my faith. Not "science," the perverse parody invented by some Christians—a nefarious, liberal, secular agenda whose sole purpose is to turn people from god—but rather science, an objective, methodological tool that uses reason and evidence to systematical study the world around us, and which is willing, unlike faith, to change direction with the accumulation of that evidence. Science is a humble and humbling exercise. Science is the impossibly dense core of curiosity—always asking, always seeking, always yearning to know more, never satisfied.

My newfound appreciation of science came, in no small part, from the writings of my old nemesis, Carl Sagan. What I discovered in Sagan's elevated verse—particularly in The Demon-Haunted World: Science as a Candle in the Dark and within the baker's dozen of the series "Cosmos"—was one of the most transcendent experiences of my life. Here was a man who could stir both body and, if you will allow me a bit of poetic license, soul.

While Sagan's personal views set him safely in the camp of atheism, he was more comfortable claiming the title of agnostic. He certainly never made it his mission to destroy anyone's faith. His sights were always set on something far higher. His mission was to build up, not tear down.

As I read, I began to wonder—why had Sagan been so reviled? His manner was so meek, his words so respectful, his position so evenhanded. He was compassionate and affable, even when he quarreled. Certainly, he was nothing like the thought leaders of modern unbelief, such as Richard Dawkins and the late Christopher Hitchens, who take pride in their public disdain for religion. Sure, Sagan was staking a position against mythology, irrationality and pseudoscience, but he was so, well, kind about it.

Perhaps it was this very gentleness, warmth and humanity that made him so much more menacing than his ideological peers, then and now. He did not attack so much as elevate. He spent only as much time as was necessary dismantling those things that posed a significant threat to rational living, instead focusing most of our attention on the wonders science had revealed.

So it was with my own deconversion process. I had a mentor in the final years of my faith—a name with which everyone reading this is familiar—who never took my spiritual tumult as an opportunity to hack at the foundations of my religion, but who also didn't turn his back when I came to him with my quandaries. He never attacked or belittled my faith. He merely redirected my gaze to the wonders that can be found within a scientific framework and let everything else take care of it itself. He simply showed me something unspeakably beautiful and inarguably true and then stepped back, trusting in a process he knew would ignite my brain and consume my body. Whether he knew it or not, he was walking in Carl Sagan's footsteps.

This, for me, is Sagan's most enduring legacy—this realization that science is the most emotional journey imaginable. Science does not castrate awe or inhibit transcendence—science unleashes it.

Though I am no longer a person of faith, I retain an understanding that there is something vastly and, at times, unfathomably larger than myself. And while this thing does not have intent or agency, so far as the evidence shows, that in no way modifies the wonder and majesty that washes over me when I contemplate it. Having removed a god from the equation, I counter-intuitively possess a greater sense of awe now than I ever felt in faith.

This immersion in something both utilitarian and grandiose was the definitive purpose of Sagan's work. He does not inform; he immerses. He does not teach; he transports.

Science—that minuscule word saddled with the burden of representing the entirety of the colossal human enterprise of decoding the world around us and how we fit into it—is the greatest endeavor humans have ever undertaken. Routinely taught as a dull set of facts and figures, science is the most sweeping adventure we can know. With it, hairless apes build great cities, do miraculous medicine, see the unseeable, stir the dust of other planets, and peer back into space and time. While faith purports to have all the answers, science thrives on the questions.

Carl Sagan did not invent this wondrous tool, but he was one of its most eloquent advocates. His voice, like a clarion call in a dense miasma of irrationality, can still be heard, clear and true.
Afterward, Fibbs engaged one of his former Bible college professors in a discussion about his post and science in general. Readers will likely find their conversation quite entertaining, especially when the Bible college professor uses classic Evangelical apologetics methods: quoting Bible verses and threatening hellfire and brimstone. When boxed into a corner and Jesus is not listening to your prayers for deliverance, quote the inspired, inerrant, infallible Word of God and threaten people with Hell.
[Grammar in the original]
PART I:
Bible college professor: Shout! Can't believe 12 inches of snow in the "Big D"….Wow! Gotta love Gores imaginary global warming.
Brandon Fibbs: Ignoring your lack of understanding between weather and climate, that *is* amazing!
Bible college professor: Yep Brandon, I am one of those who actually refuse to drink liberalisms elitist "cool aid"…Don't ya just hate it when freemen employ their discretionary judgment?
Brandon Fibbs: We call it scientific literacy but you can call it whatever you'd like! 🙂
Bible college professor: Funny….and they call Evolution science… Hmm… better stop drinking the coool aid bobo!
Brandon Fibbs: I prefer to drinks facts. Far more nutritional value!
Bible college professor: Brandon, you keep gettin funnier. Global warming- facts is an oxymoron.Didn't you read the fabricated emails from the G.W. elitist? Shout! I prefer "Truth truth" as to home made-imagined-birthed in deception 'facts". You seem selective Brandon, how is truth [facts]knowable? definable? Aren't facts just man-made interpretations? How can we know anyones "interpretation" isn't just made up or influenced by their bias? Seems you put your trust in" depraved humanity"being able to define truth without bias or prejudice affecting their interpretation while rejecting inspired biblical writers? Ouch! Don't yajust hate it when "someone thinks it through and outs the inconsistency demonstrated in yer hypocrisy?"… Love ya-mean it!
PART II:
Brandon Fibbs: I want to note that I did not inject God into this conversation. I called you out on your lack of comprehension between weather and climate. I brought up the issue on the most basic of etymological, scientific terms. You immediately introduced both God and the origins of the universe. Not that I am surprised. Richard, you are a stereotype of modern evangelical charismatic Christianity, someone who, from all I have seen here, finds his religion and his political ideology so intertwined that he doesn't know where one ends and the other begins, someone who sees liberalism as some sort of blanket affront to his faith (as are those who practice it). Take comfort in the fact that you are far from unique in this ideological misappropriation.
Some clarification is called for. Science, distilled to its simplest terms, is any systematic practice capable of predicting an outcome. It does this by acquiring knowledge based on research, by study, by observation. Science is an ongoing effort of discovering the previously unknown, to increase human knowledge—not through supposition or assumption or faith, but through disciplined research that uses controlled methods to collect observable evidence of the world around us—to chart and measure that phenomena under controlled conditions and from that, construct theoretical explanations for how things work overtime in the real world.
Science (not necessarily scientists) is not ideologically driven. It is data-driven. Its interest is the truth, no matter what that means to the one monitoring the data. You achieve this by a strict, peer review process that basically encourages other scientists to blow holes in their colleagues' work. When enough try but cannot, you can be pretty sure you have a strong consensus. Like we have on global warming. And yes, evolution. Seeing as how science as we know and apply it wasn't even "invented" until midway through the last millennium, I find if laughable that you insist on a book written predominantly by Bronze Age (and a few Iron Age) peasants who lived during a time when the world's population believed things even you now find utterly preposterous.
Most Christians reject evolution, microbiology, planetary cosmology, neurology and dozens of other scientifically valid disciplines as a matter of daily practice. They are the literal liturgical descendants of those who persecuted Galileo and denounced the work of Copernicus. My model invites skepticism and dissent, yours cannot tolerate it. And while yours no longer has the unchecked power to do so, it once punished or killed those who disagreed with it. There is a reason Christians prefer to educate their children in their basements, or in ideologically indistinguishable communes or entrust them to pederasts (the latter part assumes you even consider Catholics true believers, which I doubt): this is far safer than exposing them to a view of the world that insists you must be able to prove what you believe.
It would be pedantic to list the social evils caused by the rejection of science and its intellectual and philosophical fruit. But those who refuse to embrace science and instead insist on ancient mythology have been on the wrong side, the evil side, and the obviously stupid side again and again. But of course they deny that. After all, denial is easy when forgiveness is cheap and you regard history as some sort of secular lie.
Compromise? Convince them of the error of their ways? Easier to plow the sea, and just as useful. When you point out evidence, it's ignored. When you point out where they are wrong, it's ignored. And why? Because they have the ultimate trump card. They don't answer to man, but to God. And how does a mere mortal contest against God? You believe your truth is incapable of criticism because it originates from a deity. Your Bible allows you to sidestep logic and basic, elementary rationality and call it a higher truth, truth with a capital T. It's all very convenient. It allows you to adhere to something at best unprovable and at worst demonstrably false and yet charge the person calling you out as the ignorant one. Quite the free pass. You base the totality of your interpretations of the natural world on a book written millennia ago, yet I'm the ignorant one. You offer no refutation based in empirical evidence. You refuse to bend to proof and are not even expected to. In the face of overwhelming consensus you can always play the higher power card. When backed into an irrational corner, you can always claim that I am debased and that God mocks those who are wise in their own eyes (which, as this string shows, you have already done). Why let a perfectly good fantasy get in the way of facts. You can't lose because you never once actually participate in the game. Yes, very convenient indeed.
Yet somehow I'm the selective one, I'm the inconsistent one, I'm the hypocrite. Hypocrisy is, by its definition, a pretense of having a virtuous character, moral or religious beliefs or principles that one does not really possess. Please explain to me how that is the case here. According to you, I'm a hypocrite for no other reason than I don't believe what you believe, because (gasp) I think human beings can arrive at truth without a god. What an interesting world you must live in where the scientific method is somehow deemed depraved.
Christians believe without evidence. They order their lives without evidence. They kill without evidence. They die without evidence. And they call this cognitive disconnect faith. Show me evidence against something and I'll disbelieve it. I don't believe in anything that can't be proved. I may suspend disbelief in the absence of proof, but my mind will always follow the proof. If there was evidence for something other than evolution—an angel with a flaming sword guarding the Garden of Eden, for example—I would consider it. An angel with a sword would go a long way toward transforming Genesis into an accurate narrative. Yet the world we both live in cannot support your mythology and is suffused on all sides by evidence of evolution. And yet you continue to cling to your stories, secure in faith and faith alone. Judgment Day never comes, prayers get answered with the exact same percentages as randomness, and miracles never get repeated on film. (And when was the last time God healed an amputee?)
I will never convince you and you will never convince me because our worldviews are antithetical to one another. Some scientists claim religion and science can coexist. Many more Christians say the exact same thing. Yet how is such a thing possible precisely because of what you wrote above? It is not. And why? Because you BELIEVE. You JUST KNOW. As with all adherents of all religions down through all of time.
You claim facts are just man-made interpretations and simultaneously that every word in the Bible is true? Very well. Guzzle this antifreeze. The Bible says you will be fine. Evolutionary biology offers a very different result. And for this reason, you cannot beat faith with logic or reason. And so, after posting this comment, I will not even try. Your religion has damaged your critical thinking skills.
I would rather place my faith in a system of check and balances, of research and observation, of discipline and evidence, yes even in flawed, biased people than in a prehistoric book you continue to awkwardly stretch to fit a contemporary era thousands of years on, an era that daily exposes just how tattered and incapable your beliefs are of operating in a world that no longer needs its mythologies to explain how the world works.
Shout!
PART III:
Bible college professor: Brandon, Brandon, Here is how your apostasy is viewed by The God and Father of our Lord Jesus Christ…. in his own words:
You have become a fool and as a Reprobate, God's wrath has given you over to your vile passions.
Romans 1:22-27
22 Professing to be wise, they became fools, 23 and changed the glory of the incorruptible God into an image made like corruptible man—and birds and four-footed animals and creeping things. 24 Therefore God also gave them up to uncleanness, in the lusts of their hearts, to dishonor their bodies among themselves, 25 who exchanged the truth of God for the lie, and worshiped and served the creature rather than the Creator, who is blessed forever. Amen. 26 For this reason God gave them up to vile passions. For even their women exchanged the natural use for what is against nature. 27 Likewise also the men, leaving the natural use of the woman, burned in their lust for one another, men with men committing what is shameful, and receiving in themselves the penalty of their error which was due.
You can expect severe divine judgment!
Hebrews 10:26-31
26…. no sacrifice for sins is left, 27 only a fearful expectation of judgment and of raging fire that will consume the enemies of God. 28 Anyone who rejected the law of Moses died without mercy on the testimony of two or three witnesses. 29 How much more severely do you think a man deserves to be punished who has trampled the Son of God under foot, who has treated as an unholy thing the blood of the covenant that sanctified him, and who has insulted the Spirit of grace? 30 For we know him who said, "It is mine to avenge; I will repay," and again, "The Lord will judge his people." 31 It is a dreadful thing to fall into the hands of the living God.
May it be so!
Brandon Fibbs: Indeed. As I've said before, you are nothing if not predictable, going so far as to perform precisely as I predicted, in print, that you would. And once again, you prove you are philosophically and ideologically incapable engaging the argument but rather turn to your narrative crutch. Rather rude of God to hamstring His followers and make it impossible for them to engage in, much less win, a debate without blatantly ignoring the issues and falling back on the tried and true declarations of hellfire and brimstone. When you're ready to talk without taking the cheap way out, I'm here. Till then, this is a waste of my breath. I'm done.
For more information about Brandon Fibbs, please check out his interview on How Humans Change.