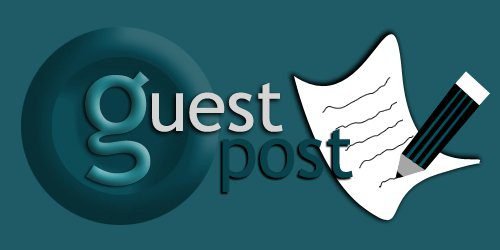 Originally published in 2015. Edited and corrected.
A guest post by Canadian Atheist
What is Science?
Science is a process that methodically gathers knowledge about the natural world. Science leads us to knowledge about the world around us, and how it works. We all make observations about the world around us all the time, but those using the scientific method are careful not to jump to conclusions based on those observations until they are testable repeatedly and independently. This means that, for scientific findings to be valid, anyone with the right training and resources must be able to repeat the experiments and consistently come out with the same results. Science, though it is conducted by biased and imperfect humans, must be conducted in an unbiased way. Scientists have to learn to put aside their biases and preconceived beliefs before they conduct their experiments. Bias can very easily cause someone to misinterpret the results. This is the fundamental difference between the scientific approach and the approach taken by most people in society. If you have a favorite political party or sports team, you are likely to cheer for them no matter how they perform. Even if your sports team never wins, you may still convince yourself they are the best team. The difference between the scientific method and what I would call the political or religious method is best explained by the following illustration:
In the scientific method, all the evidence on a particular topic is examined. Then the conclusions are drawn from the findings of the evidence regardless of whether the scientist likes the conclusions or not. Conversely, in the political or religious method, the conclusion is generally formed first and then evidence is gathered to support that conclusion or theory. When it seems like science has been wrong about something, usually it is because scientists have not properly taken their bias out of the methods and therefore have misinterpreted their findings. A very important part of science is also acknowledging when you don't have enough data to form a conclusion. (More on that later in relation to scientists being wrong all the time).
Deliberate Discrediting of Science and Scientists
There are two classic examples in recent years of how good science has been rejected because it conflicts with an agenda: 1) evolution; and 2) climate change. Evolution is a process that explains how biological diversity arises by changes in the inherited genotype (genetic make-up of the organism) and phenotype (the observable characteristics) through generations of offspring. The word "overwhelming" is often used to describe the amount of evidence supporting evolution. There is no doubt that evolution happens in biology, and that humans evolved from more primitive primate species (not monkeys!). Evolution is as established and verifiable as many other parts of science, such as gravity, germ theory, etc. I don't need to list all the evidence in favor of evolution here, that information is available to anyone who honestly wants to know the truth. However, evolution goes directly against the concept that God created the species (including humans) as they are, and that humans are somehow special among the many species of animals. Therefore, those people who are unable to let go of their belief that God exists and that he created the species as they are, must reject evolution, try to discredit the science behind it, and even teach children known falsehoods in science classes, all because the truth of evolution challenges their pre-conceived conclusion that God created humans as we are.
Another example is climate change. The global climate is a complex phenomenon. There have been large variations and cycles in the earth's climate throughout its history. Cycling between ice ages and warmer periods seems to be a natural occurrence. However, in the past decades, the earth's climate has been changing much more rapidly than ever before. This has been occurring in concert with an increase in carbon dioxide levels, higher than they have been in roughly 100 million years. The rate of change is completely out of whack with the natural cycles that have happened in the past, and corresponds to the recent centuries of industrialization of our society and our massive increase in use of fossil fuels (which give off carbon dioxide). Again, there is no doubt in science about the facts of climate change. Though the process of climate change is not as established as evolution, there is no doubt that human activity is dramatically affecting the climate on our planet. But to alter this process would take some very, very significant changes in all our lifestyles. (This is the part where climate change deniers roll their eyes and claim that environmentalists would have us all living in caves). One of the huge changes that would have to take place is a shift towards cleaner energy sources, and there are very, very wealthy and powerful people who make all their money by having you and me use fossil fuels. They have an agenda, and they don't care about the science. Therefore, the science of climate change has been very deliberately attacked by organized and well-funded groups with special interests.
Both of these (evolution and climate change) are great examples of the political and religious process of having an agenda or a conclusion, and then going out and looking for evidence to support that agenda, rather than forming conclusions based on all the evidence. Sadly, many people have been led to believe exactly the opposite: that scientists have an agenda with evolution and climate change, and they are making it all up to support their agenda. Nothing could be further from the truth.
Don't Scientists Have an Agenda Too?
The short answer is no. Scientists are human, of course, so they all have biases and are capable of making mistakes. But the scientific method is specifically designed to remove human bias, errors, and agendas. The whole point of the scientific method is to discover without bias. Yes, some scientists have an agenda. Yes, some scientists do take money from funding agencies that want to prove they are right more than they want to discover the real truth about something (think pharmaceutical companies). But the vast majority of scientists deliberately try to remove bias from their work, look for the honest answer regardless of what they want the answer to be, and when they do have their findings, they present them publicly for others to review and criticize to ensure they are valid findings. That is the way good science is conducted in research institutions, and the vast majority of the time it works to uncover a lot of knowledge about the world around us.
If you get into a disagreement or argument with a scientist about his or her particular area of expertise, then one of two things is likely to happen. Firstly, and much more likely, you are wrong and are not accepting the evidence that the scientist is using to back up their position. (A simple example would be arguing with a physicist about whether the earth is round or flat. You are wrong. He is right. The physicist is right because he based his position on the evidence). Or, secondly, you are right and the scientist is wrong because  he has either left the scientific method of examining only the evidence, or he has over-extended himself beyond what the evidence tells him. (An example of this would be if a physicist tells you that we know we are in the only universe in existence. We don't have enough evidence to support that claim, and if a scientist claimed that fact, then he has forgotten not to extend his conclusions beyond the evidence).
Why Do Scientists Seem So Arrogant?
In short, because they are right! Remember, when they are doing their job properly, scientists only form their conclusions based on evidence and facts and limit their conclusions when they don't have enough evidence. Therefore, when they do draw a conclusion about something, it is very, very likely to be correct. You'll notice that it is very hard to win an argument with someone when they do this. Try to take the position in an argument that the sky is not blue, or that gravity does not exist and see how you do. If you knew nothing about gravity, you might think a physicist seemed arrogant for being so adamant that he is right about gravity. But the physicist is only adamant because the evidence overwhelmingly supports his position. If you base your arguments on evidence and are careful not to overextend your position beyond the evidence, then you will always be right, simple as that. Of course, most scientists have extensive knowledge on one specific topic that is far greater than that of the average person. Therefore, when you argue with them on that one topic, they are always right and you are always wrong (assuming they base their argument in evidence). This can seem like arrogance.
Of course, in reality many scientists do overextend themselves beyond the evidence and make claims that are not supported. Then they are just being arrogant.
Aren't Scientists Wrong All the Time?
Scientific findings are often corrected as we learn more about the natural world. Sometimes scientists discover something and then realize down the road that their discovery was not quite right after all. But that is not a good reason to reject science whenever it conflicts with your particular preferences, and to explain it away by saying that scientists are often wrong anyway. The scientific method gradually produces knowledge and facts about nature, but one experiment might not immediately provide all the answers. For example, if you want to know whether drinking aspartame has negative effects on pregnant women, you don't want to draw your conclusions after one experiment. After many experiments by many different scientists, we may discover the truth about that question. But each experiment by itself tends to give an incomplete picture. The important thing in understanding science is to distinguish between the findings that are preliminary and those that are overwhelmingly supported. If you read in the news about a study that found that eating seven carrots a day will reduce your risk of cancer by 36%, then you can likely assume that it is a preliminary finding. Much more research needs to be done to establish the actual benefits of a certain number of carrots per day. But, if you read a textbook on evolution, you would be wrong to roll your eyes and think that this is a preliminary finding. Over 150 years of scientific research in many different fields (geology, biology, genetics, microbiology, etc.) all lead to the same conclusions about evolution.
It is easy and tempting to look back over time and claim that scientists have been wrong about so much. You could look back in history and claim that scientists first thought the earth was flat and the sun went around the earth and so on. But most scientific claims have a degree of uncertainty to them. (Statistics dictates that certainty is not possible in any one scientific experiment. Most scientific experiments are set up statistically so that the likelihood of misinterpreting the results are roughly 1 in 20. But that does not mean that the chances of science being wrong on well-established findings are 1 in 20. For example, any single experiment on tobacco smoking leading to cancer will have a 1 in 20 chance of being wrong. But the chances that smoking does not cause cancer are much, much less than 1 in 20, almost infinitely smaller.) That is why scientists have to be careful to say that the evidence supports their findings, given what we know so far, but that there may be a lot more to the whole story. Scientific findings have to be interpreted with a great deal of humility about what we still don't know about nature. Anytime scientists conduct one experiment and then claim to know the truth about that phenomenon, they are probably being hasty and arrogant. Only over time, with careful and unbiased repetition of results, can we state things to be true with a very high level of certainty.
Usually, when science has turned out to be "wrong", it is in fact a case of a scientist having drawn a conclusion before there is enough evidence to support it, so that when enough evidence does come to light their conclusions don't hold up. In ancient times, a true scientist would not have made assumptions about the earth being flat, but instead should have said: "We don't have enough data yet to know what shape the earth is." This is the approach modern scientists take on many unknown issues surrounding things like dark matter, and the exact origins of the universe. Since we don't have enough data yet, we have to be careful not to draw too many conclusions. Sadly, this acknowledgment is often exploited by the religious with a statement that God must fill in the gaps in knowledge, or that since science can't explain everything about the origin of the universe, God must have created it.
Can You Be A Scientist and A Christian at the Same Time?
It is possible, but very uncommon. In my time as a scientist, I've met very few scientists who are religious. The vast majority of those have grown up in religious cultures and families that they have just continued with in their lives as adults. When they go to work each day and conduct experiments, they almost always set aside their religion and just work as scientists. To work as a scientist and keep your firmly entrenched Christian beliefs in the forefront of your mind would create a conflict because science requires that we set aside personal biases. If your personal bias is that God created the world and is ultimately responsible for how everything works, then you're unlikely to be very good at interpreting your scientific findings objectively. In my experience, the vast majority of scientists are not religious. Most of them, if asked, would probably admit to agnosticism since there is no sure way of knowing whether a god exists or not. The best answer I've heard on this was from my high school chemistry teacher. When asked if he believes in God, he replied: "You define God for me, and then I'll tell you whether I believe in your definition."
Are Science and Religion in Opposition?
This is an age-old argument. Carl Sagan's fictional book Contact has a great debate on this topic. Everyone seems to have a different point of view on whether science and religion can co-exist. My position (which I am not saying is the only correct one), is that the two are in conflict. The whole point of this post has been to show that the scientific method is one that forms a conclusion only after examining the evidence. The religious method is the opposite: you hold a belief (or have faith) and then look at the world and find things that support that belief in God. If you always stick to the scientific method, I am confident you'll never find a reason to even bring religion into the conversation. In my mind, everything in the world is explained naturally with no need for the supernatural. It was science that ultimately helped relieve me of my religious beliefs. After years of studying science, I finally realized that the level of scrutiny I demanded of myself for my religious beliefs was completely out of whack with the level of scrutiny for everything else in my life. I lived an evidence-based life, always being careful to critique what politicians and others claimed against what the evidence actually stated, but when it came to religion, for some reason, I just accepted what the Bible said about God without ever questioning it. Eventually I overcame that inconsistency in my life and left Christianity behind, so it is not surprising that my particular point of view is that science and religion are not just incompatible but are in direct opposition to one another.
I wrote at the beginning that: "for scientific findings to be valid, anyone with the right training and resources must be able to repeat the experiments and come out with the same results." The beauty of science, therefore, is that it is freely available for anyone and everyone. No one can come along and claim to have knowledge that is not accessible to you. No one can claim that they know better than you, and you should just trust what they say without independently verifying that knowledge. You will notice that this is in direct opposition to the religious approach to knowledge by revelation. The Bible tells us that Jesus died on the cross and came to life again three days later. But this is not independently verifiable. You cannot test this claim. You must rely on someone else's description of that event in order to believe it. This is exactly the opposite of the scientific approach. While you may have to rely on scientists' description of things that are very complicated for you to understand, nothing is stopping you from going and getting trained in that field of science and then conducting your own experiments to find out for yourself if they are correct. If you do that, no honest scientist will ever tell you: "Yes, but I have superior knowledge and findings in my experiment, so I'm still right."
Why Do We Need Science Anyway?
The way science is conducted is changing rapidly in universities and research institutions. Governments are focusing funding on things that they think are important and ignoring or actively discrediting the science that they think is either unimportant or that goes against their political agenda. This is not the way science is supposed to work. Science is a process of discovery, but you often don't know what you are going to discover. Many of the greatest scientific discoveries in history were made more or less by accident when a scientist was actually looking for something else. When Alexander Fleming stumbled upon penicillin in 1928, he did so by accident. He wasn't even studying antibiotics at all. Yet, that accidental discovery changed all of our lives for the better, probably more than any other medical discovery in the twentieth century. Imagine if governments had shut down Fleming because they didn't feel his relatively obscure scientific research was contributing to society. The point is, you never know where the most important scientific discoveries are going to come from. So, trying to focus on curing cancer while stopping the study of sea-slugs would be a big mistake because ultimately the cure for cancer could lie in knowledge gained by studying sea slugs. When you limit the process of discovery, you limit the discoveries you will make.
The other very important reason that science is important in society is that if everyone took an evidence-based approach to life's decisions, we'd have a much better world. There would be far fewer (if any) wars, and governments would be forced to serve the best interests of the population, and not the party. The scientific method teaches us to take a humble and open-minded approach to life. Don't go into things assuming you know the answer before you begin. Stick to your conclusion if the evidence supports it, even if everyone else says you are wrong. But do admit when you are wrong. These are the hallmarks of a good scientist, but most of us don't act this way when engaging in politics, marriages, friendships, conversations, and so on.
Summary: Why Is Science Relevant to a Discussion About Religion & Atheism?
What does science have to do with religion? Isn't religion outside the realm of science? Doesn't religion require faith, which doesn't involve science? Well, science is all about basing conclusions on evidence. If there is no evidence for something, then it probably isn't reality. Therefore, science is relevant to discussions on religion because there's no objective evidence for God. If there was a God, and if there was evidence for God, scientists would be the first people lining up to tell the world all about it. Discovering that God exists would be the single greatest scientific discovery in history, for which any scientist would be glad to get credit, if only it were true. The reason scientists do not generally agree that God exists is not because of some agenda or some grand anti-religious conspiracy. No, the reason science does not support the existence of God is simply because there is no evidence to support that claim. All the claims for the existence of God (or gods) are based entirely on personal experience. All the personal experiences recorded in the Bible are examples of exactly the opposite process of discovery in science: they are not reproducible, they are not supported by evidence that anyone can observe, and they are not carefully controlled observations by people trained to be unbiased in their interpretations. This is where conversations between believers and scientists can start to go in circles, with believers claiming that God is outside the ability of science to detect and therefore does not require evidence, and with scientists claiming that nothing is outside the ability of science to detect and therefore God must not exist since there is no evidence for God.
I'll conclude with a statement and a challenge. My statement is this: "Everything that exists is explainable by science, given enough time and resources." I state this because my position is that there is only the natural world. There is no supernatural. Since science provides answers to the natural world, science has the answer for everything. My challenge is this: "Come up with a question, for which there is a definite answer, that science is not capable of providing an answer with a reasonable level of certainty."