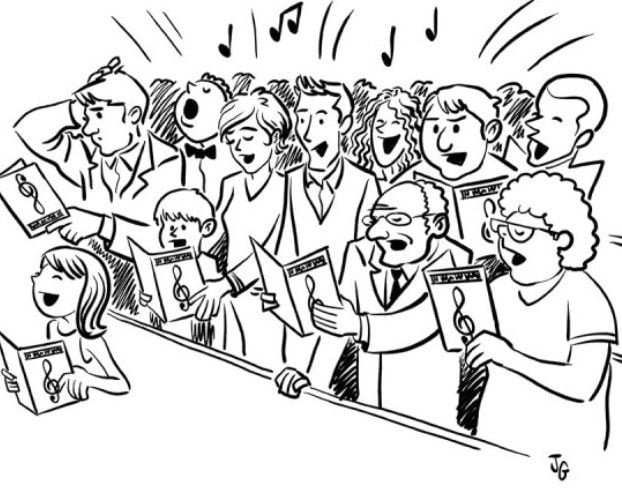 I spent the first fifty years of my life faithfully attending Christian churches. In the mid-1970s, I enrolled in classes at Midwestern Baptist College in Pontiac, Michigan. I spent twenty-five years pastoring Evangelical churches in Ohio, Texas, and Michigan. I think I can safely say that Christianity has made a deep imprint on my life — good and bad.
Many of my posts deal with the negative aspects of Evangelical Christianity. Inherently Fundamentalist, Evangelicalism causes untold pain, suffering, and dysfunction. (Please see Are Evangelicals Fundamentalists?) It will be a good day when a future generation of freethinkers finally suffocates the life out of Evangelicalism. Already in the early stages of death, there is coming a day when the Fundamentalism many of us knew so well will no longer exist. Not today, not tomorrow, nor a year from now, but the signs are clear — at least to me — that Evangelicalism is rotting at its core and will one day tumble to the ground. All praise be to Loki!
This doesn't mean, however, that I don't have many fond memories of the time I spent attending and pastoring Evangelical churches. In fact, my good memories far outnumber the bad ones. I found the work of the ministry quite satisfying. I suspect this is due to the fact that I enjoy helping people. In another life, I might have been a social worker, aid worker, or done some other work that put me in close contact with needy people. I am what you might call a fixer — someone who loves taking on rehab projects. Unfortunately, this impulse led me to take on several broken, dysfunctional churches that didn't deserve my labors. The best thing that could have happened to these churches — here's looking at you, Victory Baptist — is that they died a quick death. They didn't deserve to have me as their pastor. While I would like to think that I have gotten smarter over the years, truth be told, I am still attracted to helping others, even when it is not in my best interest.
Being a pastor gave me opportunities to be around likeminded people. I thoroughly enjoyed communal events. One such event was Sunday Night Hymn Sings. Several times a year, I would schedule a night where all we did was sing. No preaching, just singing. There was no agenda, no program. I would take song requests from congregants. If the pianist couldn't play a song, we would sing it acapella. Sometimes, only the men would sing, or the women. Sunday Night Hymn Sings were always a highlight of the year.
I can read music, and there was a day when I had what others called a golden tenor voice. Unfortunately, years of preaching and throat infections ruined my voice. It saddens me to think that my grandchildren will never hear me sing, never listen to Grandpa and Nana sing a duet (Polly was a member of a traveling music group during our Midwestern days). Such is life.
Last week, I was listening to some Southern Gospel music on YouTube. One of the songs was a thirty-minute recording of a Baptist hymn sing. Oh my, the memories that came flooding back to me. As tears filled my eyes, ruined voice or not, I sang along with the church and its music leader. I have mentioned before how connected I still am to the religious music of my past. While I don't believe its lyrical content, there's something about the music itself that elicits deep emotional feelings from me. I suspect I am not alone in having such feelings. Ironically, Polly HATES religious music — apart from Christmas music. She's even gone as far as to ask me NOT to play hymns, Southern Gospel, and Contemporary Christian music while she's home. Some readers might be surprised to know that many of my posts are written while Christian music is playing in the background. Not today. I am in a The Band Perry, Dixie Chicks, and Shania Twain mood.
Our Sunday Night Hymn Sings would last anywhere from ninety minutes to two hours. We would sing, and keep on singing until congregants stopped offering up requests. I found these sings to be emotionally — and at the time, spiritually — satisfying. There's something about music that reaches deep into our beings. I can't explain it, I just know that music is an essential part of my existence. If I had to name several things I miss from my Christian days, one thing would be hymn sings — especially those from my days as pastor of Somerset Baptist Church in southeast Ohio. (The building was built in 1831, with oak floors and a 25-foot ceiling peak. The acoustics were phenomenal.)
Did the churches you grew up in have hymn sings? If you are an Evangelical-turned-atheist/agnostic/humanist/Pastafarian, do you miss the music? Do you miss belting out What a Friend We Have in Jesus or Amazing Grace? Please share your thoughts in the comment section.
About Bruce Gerencser
Bruce Gerencser, 62, lives in rural Northwest Ohio with his wife of 41 years. He and his wife have six grown children and twelve grandchildren. Bruce pastored Evangelical churches for twenty-five years in Ohio, Texas, and Michigan. Bruce left the ministry in 2005, and in 2008 he left Christianity. Bruce is now a humanist and an atheist. For more information about Bruce, please read the About page.
Are you on Social Media? Follow Bruce on Facebook and Twitter.
Thank you for reading this post. Please share your thoughts in the comment section. If you are a first-time commenter, please read the commenting policy before wowing readers with your words. All first-time comments are moderated. If you would like to contact Bruce directly, please use the contact form to do so.
Donations are always appreciated. Donations on a monthly basis can be made through Patreon. One-time donations can be made through PayPal.