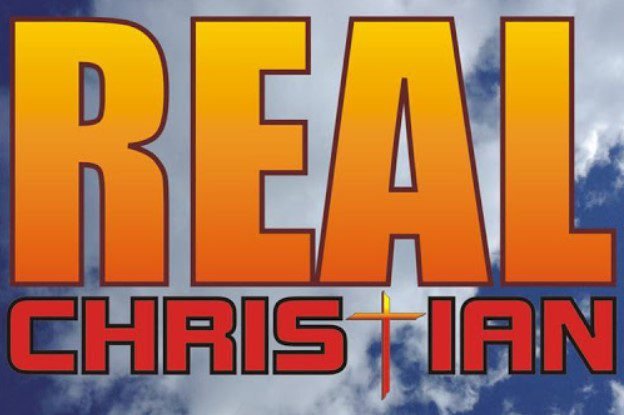 One of the common lines of attack Evangelical critics use against me is what is commonly called the "No True Scotsman" fallacy.  Rational Wiki explains the "No True Scotsman" fallacy:
The No True Scotsman (NTS) fallacy is a logical fallacy that occurs when a debater defends the generalization of a group by excluding counter-examples from it. For example, it is common to argue that "all members of [my religion] are fundamentally good", and then to abandon all bad individuals as "not true [my-religion]-people".

….

NTS can be thought of as a form of inverted cherry picking, where instead of selecting favourable examples, one rejects unfavourable ones. The NTS fallacy paves the path to other logical fallacies, such as letting the "best" member of a group represent it. Thanks to these remarkable qualities, the NTS fallacy is a vital tool in the promotion of denialism.
Simply put, "no matter what you say Bruce, you never were a REAL Christian."
I was part of the Christian church for fifty years. I spent twenty-five of those years pastoring Evangelical churches in Ohio, Texas, and Michigan. At the age of fifteen, I made a public profession of faith at Trinity Baptist Church in Findlay, Ohio. Coming under the Holy Spirit's conviction, I went forward during the invitation, knelt at the altar, repented of my sins, and asked Jesus to save me. Several weeks later, I went forward again and professed publicly to the church that I believed that God was calling me to preach. From that time forward — until I walked away from Christianity in November 2008 — my heart and mind were set on worshipping, serving, and following Jesus. I committed myself to daily prayer and reading and studying the Bible. At the age of nineteen, I enrolled for classes at Midwestern Baptist College in Pontiac, Michigan. While at Midwestern, I met and dated the beautiful daughter of a Baptist preacher. We later married, had six children, and invested our lives in building churches, helping others, and evangelizing the lost. Simply put, we loved Jesus, and whatever the Holy Spirit led us to do, we did it — even if it cost us socially or economically.
That's not to say that we were perfect Christians. We weren't. Speaking for myself, I was temperamental, prone to mood swings that ranged from palpable excitement to brooding darkness. I now know that I was dealing with undiagnosed depression; that what I really needed was competent professional help. It took me more than a decade to see someone once I realized I needed help. Why so long? I grew up in a home with a mother who had serious mental health problems. (Please see Barbara.) I knew the shame that came from having a loved one who was viewed by others as "nuts" or "crazy." I certainly wasn't my mother — as my counselor has frequently reminded me — but I didn't want my wife and children to have to bear the stigma of having a husband/parent who had mental problems. It was enough that they had to bear the brunt of my mood swings behind closed doors. I didn't want them to bear that burden in public.
I am sure an Evangelical zealot or two is itching to ask, "Bruce, did you ever "sin" against God?" Silly boy, of course I did. I daily sinned in thought, word, and deed; sins of omission and sins of commission. Let me ask you the same question, "did you ever sin against God?" That's what I thought. Of course you have. Whatever failures I had in my life, and they were many, doesn't negate the fact that I loved Jesus (and the church) with my all my heart, soul, and mind. I spent the prime years of my life — ruining my health in the process — laboring day and night in God's vineyard. I chose a life of poverty so I could provide the churches I pastored with a full-time preacher. There's not one former congregant who can say of me that I didn't give my all to the church; to preaching the gospel to sinners and teaching the saints the Word of God. Critics will search in vain for anyone who knew me at the time that would say of me, "Bruce was not a real Christian." Several years ago, a woman who knows me quite well, told a family member, "if Butch (my family nickname) wasn't a Christian, no one is!" And that's my testimony too. There's nothing in my story, when taken as a whole, that remotely suggests that I wasn't a real Christian.
What happens, of course, is that my Evangelical critics skim over the book of my life, choosing instead to just read the last chapter; the chapter where Bruce, the Evangelical pastor is now Bruce, the atheist; the chapter where Bruce rejects, criticizes, and stands against everything he once believed; the chapter where it is clear to Bruce's critics that he is a reprobate and apostate. After reading the last chapter, my critics conclude, "Bruce, you never were a real Christian." Once critics come to this ill-informed conclusion, it is impossible to change their minds (and I no longer try to do so).
The biggest problem my critics face is their theology. Most Evangelicals, particularly Baptists, believe that once a person is saved, his salvation cannot be lost. Once adopted into the family of God and married to Jesus, you are forever a member of the Christian family. The Apostle Paul makes this clear in Romans 8:31-39:
What shall we then say to these things? If God be for us, who can be against us? He that spared not his own Son, but delivered him up for us all, how shall he not with him also freely give us all things? Who shall lay any thing to the charge of God's elect? It is God that justifieth. Who is he that condemneth? It is Christ that died, yea rather, that is risen again, who is even at the right hand of God, who also maketh intercession for us. Who shall separate us from the love of Christ? shall tribulation, or distress, or persecution, or famine, or nakedness, or peril, or sword? As it is written, For thy sake we are killed all the day long; we are accounted as sheep for the slaughter. Nay, in all these things we are more than conquerors through him that loved us. For I am persuaded, that neither death, nor life, nor angels, nor principalities, nor powers, nor things present, nor things to come, Nor height, nor depth, nor any other creature, shall be able to separate us from the love of God, which is in Christ Jesus our Lord.
Jesus himself said in John 10:27-29:
 My sheep hear my voice, and I know them, and they follow me: And I give unto them eternal life; and they shall never perish, neither shall any man pluck them out of my hand. My Father, which gave them me, is greater than all; and no man is able to pluck them out of my Father's hand.
Did my long years as a Christian show that I was a sheep who had heard the voice of Jesus and followed him? Of course they did. If that is true, and it is, then based on the inspired, inerrant, infallible Word of God, I was a born-from-above child of God who had been granted eternal life by God himself.
Many of my critics can't bear to admit that I was ever a "real" Christian. They can't bear to think of spending eternity in Heaven with me, an avowed atheist. So they take a lice comb to the hair of my life, looking for anything in my beliefs, practices, or conduct that reveals that I was not, according to their standard, a real Christian. Their minds are made up: I was a fake Christian. I was a wolf in sheep's clothing. Never mind that the evidence of my lived life suggests otherwise. Instead of admitting the obvious, these keepers of the Book of Life strain at the gnat and swallow a camel finding ways to "prove" I wasn't a real Christian.
On one hand, I agree with them. It is absurd to think that I am now a Christian, and that Heaven awaits me after I died. There's nothing in my present life that remotely suggests that I am a follower of Jesus. A few critics, unable to square their theology with the sum of my life, take a different approach. According to them, I am still a Christian, and there's nothing I can say or do to change that fact. This line of argument is equally absurd.
It is not up to me to help my critics make their theology fit the narrative of my life. All I know is this: I once was a Christian, and now I am not. I think of my life this way: At the age of fifteen, I married Jesus. We had thirty-five years of blissful marriage. However, at the age of fifty, I divorced Jesus, and fell in love with rationalism and freedom. When asked about my marriage to Jesus, I say, "all in all, we had a good life together." There are times when I wistfully look at my marriage to Jesus and yearn for the "good old days." Stupid thoughts, to be sure, knowing that humans tend to sanitize their past, ignoring or blocking out the bad things that happened. Sure, Jesus and I had a good life together, but he's no match for my current lover. I could never go back to the leeks, onions, and bondage of Egypt, having tasted and enjoyed the wonder and freedom of the Promised Land.
Some readers, particularly lifelong atheists, often ask, "why does this matter to you, Bruce? The Christian God is a myth. Christianity is built on a foundation of lies. There's no judgment, no Heaven, no Hell. Your life as a Christian was built on a fairytale!" As a godless heathen, I certainly agree with these sentiments. However, I WAS a devoted Christian for many years. I WAS a committed, sacrificial pastor for decades. It's impossible to honestly and faithfully tell my story without sharing the fifty years I spent in the Christian church. Years ago, I had a social worker offer me some advice on how to write an effective résumé. She thought that my religious education and ministerial job history were turnoffs or red flags to many prospective employers. She suggested leaving these things off my résumé. I replied, "so what do you want me to do with the huge holes in my work history? Should I just put I was in prison for twenty-five years?" She was not amused.
My past is part of who I am. I can't and won't ignore the "Christian years" to make my story more palatable. Nor can I ignore the chapters that are presently being written. Are not all of us the sum of our experiences? Why is it we have no problem when someone says, "I was married and now I am divorced. Several months ago, I met someone who might be the right person for me." That's my life. I was married to Jesus, divorced him, and eleven years ago I met someone new; someone who has become just the right person for me. All I ask from Christians is that they accept my story at face value; that they allow me to tell my story honestly and openly without attempting to deconstruct my life. When Christians comment on this blog, I accept their claims of faith without question. Even when they promote bad theology or say contradictory things, I allow them to tell their stories on their own terms. If I have learned anything over the years it is this: there are millions of Christianities and millions of Jesuses. No two Christians believe the same things or worship Jesus in exactly the same way. To discern who is and isn't a "real" Christian is an impossible task. Who am I to say to a follower of Jesus: you are NOT a real Christian. All of us bring unique books to story time. Mine just so happens to be one of devotion to Jesus and loss of faith. Regardless of what my critics say about my past, I know what I know. After all, who knows my life better than I do? And so it is with you.
Last week, I had a Christian contact me, asking for advice on how to set up a blog and how to rank well with search engines such as Google and Bing. I gave him some general advice. The first thing I told him is this: "I encourage everyone, Christian or not, to tell their story. Blogging is an excellent way to do so." I am convinced that the best way to help others is by telling our stories. Sure, there's a time and place for polemical writing; attacks on the text and teachings of the Bible. I am certainly more than willing to take an axe to the roots of Christianity and the Bible. However, I have learned, as a public speaker and a writer, that the most effective way to reach people is by telling my story. As such, this blog will always remain "one man with a story to tell."
About Bruce Gerencser
Bruce Gerencser, 62, lives in rural Northwest Ohio with his wife of 41 years. He and his wife have six grown children and twelve grandchildren. Bruce pastored Evangelical churches for twenty-five years in Ohio, Texas, and Michigan. Bruce left the ministry in 2005, and in 2008 he left Christianity. Bruce is now a humanist and an atheist. For more information about Bruce, please read the About page.
Are you on Social Media? Follow Bruce on Facebook and Twitter.
Thank you for reading this post. Please share your thoughts in the comment section. If you are a first-time commenter, please read the commenting policy before wowing readers with your words. All first-time comments are moderated. If you would like to contact Bruce directly, please use the contact form to do so.
Donations are always appreciated. Donations on a monthly basis can be made through Patreon. One-time donations can be made through PayPal.