Son #3 invited me to a car show tonight in nearby Bryan. I enjoy attending car shows, especially if they have lots of classic/muscle cars. Such cars remind me of the automobiles I owned in the 1970s and 1980s. My favorite car remains the 1970 Chevrolet Nova SS I owned in 1975-76. Lots of raw horsepower, a chick magnet.
I was hesitant about attending the show due to concerns over potential exposure to COVID-19. I decided social distancing and wearing a mask would keep me safe, especially since the event was being held outdoors around the Williams County Courthouse.
According to my finely tuned Baptist preacher crowd counting skills, there were about 200 or so people at the car show. Would you like to guess how many people were concerned with social distancing or were wearing masks? Social distancing? No one bothered. And masks? Five people wore masks: Me and Bethany, a couple selling kettle corn, and a man in a wheel chair. That's it. Roughly 2.5 percent of the attendees were wearing masks.
Yesterday, I had what I call a Bruce's Git-r-done Day. I turned 63 today, and I still lack moderation and balance in my life. Hey, the house is on fire! Charge, with an empty squirt gun, and put the fire out! Try as I might to slow down, I find it impossible to do so.
I decided to go to the Ohio Bureau of Motor Vehicles in Bryan to renew my driver's license. Afterward, I stopped by Bill's Locker Room to order an embroidered red apron. The BMV was busy, with everyone lined up outside waiting to be waited upon. Out of the 20 or so peopled queued up, four of them were wearing masks. And Bill's Locker Room? There was a sign on the front door that stressed the importance of wearing masks. Want to know how many employees and customers were wearing masks? One — me. That's it.
I stopped home to eat lunch with Polly before she headed off to work. I was quite fatigued, but I decided to push myself and drive to Defiance to pick up my prescriptions at Meijer, run our car through the new car wash next door to Kohl's, and stop by Menard's to buy two bags of sand.
Roughly 20% of people in Meijer were wearing masks. Menard's? Everyone was wearing masks. Why? Menard's requires its customers to wear masks. Damn commies, the lot of them. How dare they tell free-born Americans what they can or can't do.
The sand, of course, was out in the yard, which I only figured out after traipsing through half the store. As I was headed towards the checkout, I was hit of wave of lightheadedness and fatigued. You've pushed yourself too far now, dumb ass.
I managed to check out, crawled into the seat of our Ford Edge, turned the air on high, and sat in Menard's parking lot for ten or so minutes, hoping to catch a bit of wind in my sail. I finally felt well enough to drive home. I told myself, "this was a really stupid idea."
II checked my blood pressure and blood sugar level. My glucose level was 62. I took my evening medication, downed a Dr. Pepper, and ate a sandwich. Man, was I tired! I turned the TV on to watch All In with Chris Hayes on MSNBC. Halfway through the show, I fell asleep. An hour later, I woke up, and my was body was screaming from head to toe in pain. The pain was so bad that I ran a hot bath and sat in the tub for a half-hour, hoping the pain would abate (and it did).
Around 1:00 a.m. or so, I started trading messages with a woman who was a teen in the Independent Fundamentalist Baptist (IFB) church I pastored in southeast Ohio in the 1980s. We had a delightful conversation.
Polly arrived home from work at 2:30 a.m. I told her I was really feeling weak, and my eyesight was blurry. I thought, I'd better check my blood sugar level. What the fuck, it is 40! As any diabetic knows, a 40 reading means its time to head for the emergency room. Not me. I'm Bruce Gerencser, a real American. I can do all things through Bruce!
I started to stand up, only to find that I couldn't do so. I told Polly, I'm in big trouble. Get me a Dr. Pepper. I chugged it down, no change on my glucose level. WTF! Polly, now quite concerned said, do you want a glass of orange juice? Yes, right away, I replied. 90 minutes later, my blood sugar level rebounded to a whopping 50. It took until 7:00 a.m. for my glucose level to reach 72.
As I reflect on the lack of social distancing and mask wearing by locals andAs I reflect on the lack of social distancing and mask-wearing by locals and my unwillingness to balance my life, I have concluded that American individualism will be the death of us all. While I can smugly and self-righteously chastise locals for not caring about their neighbors, am I really any better? Don't I owe it to Polly, my children, and my grandchildren to prudently manage my health? It's one thing for me to push myself a bit, but it's another thing to run headlong into a brick wall, thinking that I am impervious to harm. I am not.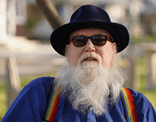 Bruce Gerencser, 65, lives in rural Northwest Ohio with his wife of 44 years. He and his wife have six grown children and thirteen grandchildren. Bruce pastored Evangelical churches for twenty-five years in Ohio, Texas, and Michigan. Bruce left the ministry in 2005, and in 2008 he left Christianity. Bruce is now a humanist and an atheist.
Connect with me on social media:
You can email Bruce via the Contact Form.
Your comments are welcome and appreciated. All first-time comments are moderated. Please read the commenting rules before commenting.