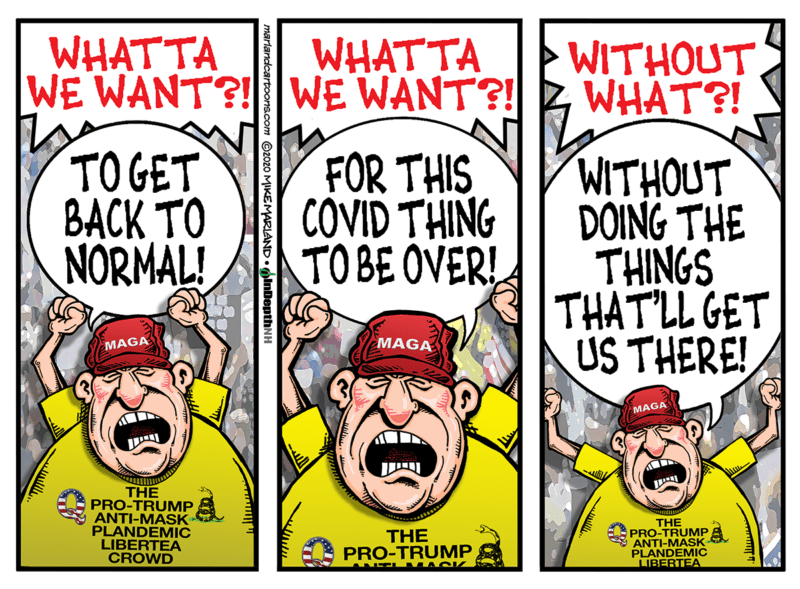 As a teen in Independent Fundamentalist Baptist (IFB) churches in the 1960s and 1970s, I heard numerous fiery preachers rail against situational ethics. In their minds, everything was black and white. THUS SAITH THE LORD! No space was given for differences of opinion. Either you were on the preacher's side, uh, I mean God's side, or you were backslidden/out of the will of God. Every aspect of life was strictly regulated.
Wikipedia defines situational ethics this way:
Situational ethics or situation ethics takes into account the particular context of an act when evaluating it ethically, rather than judging it according to absolute moral standards. With the intent to have a fair basis for judgments or action, one looks to personal ideals of what is appropriate to guide them, rather than an unchanging universal code of conduct, such as Biblical law under divine command theory.
As you can see, situational ethics has no place in Fundamentalist churches. (Please see Are Evangelicals Fundamentalists?) Driven by arrogance and certainty, Fundamentalists resolutely believe that the Bible teaches them everything they need to know pertaining to life and godliness. In those (many) instances where a Bible verse does not cover a particular behavior or action, Fundamentalists use implication or inference to give a behavior or action Biblical justification. If all else fails, pastors appeal to church standards — lists of rules and regulations that supposedly can be found in the Bible if you get a 6x magnifying glass out and look really, really, really hard.
And then came COVID-19. The CDC and state/county health departments published rules and guidelines for protecting oneself from getting infected. Once Trump was thrown out of office, these health organizations authored clear guidelines for churches and parachurch groups to follow if they wanted to keep people safe from infection. Had churches followed these guidelines, there would have been fewer infections and deaths from COVID-19. Instead, many state governors exempted churches from health department mandates, saying that the First Amendment trumps public health and safety. Some churches — typically mainline/liberal congregations — did the right thing, but other churches — mainly Evangelical churches — did not. Instead of following the law, these churches practice situational ethics. Instead of making a Biblical case for social distancing, mask-wearing, and vaccinations — and a case can be easily made — pastors tell congregants to follow their hearts, to do what they think is best. Pastors, in fact, go out of their way to NOT tell people what to do about COVID. (Well, those who aren't anti-maskers/anti-vaxxers — a huge problem in Evangelical churches.) Yet, pastors and congregants don't take this same approach to abortion, same-sex marriage, LGBTQ people, premarital sex, masturbation, and a host of other behaviors considered sins. Instead, people are left to their own devices when it comes to COVID-19. (Please see Bruce, How Do You Know Your Wife's Mom Was Infected with COVID-19 at Church?)
Jesus commanded his followers to love their neighbors. It seems to me that loving one's neighbor in the midst of a killer pandemic requires, at the very least, social distancing, mask-wearing, and vaccinations. Further, it can be argued that loving one's neighbor demands refraining from holding group gatherings. Instead, situational ethics are the norm in many Evangelical churches when it comes to COVID-19. Crass indifference put others at risk of infection and death. The Bible says there are two great commands: love God, love your fellow man. I used to preach that you can't say you love God if you don't love your fellow man. Want the unwashed, uncircumcised Philistines of the World to think well of you and your church? Show through your conduct that you love them. Wear a mask, practice social distancing, and get vaccinated. If you are unwilling to do these things, don't tell me how much you "love" Jesus. Your words are shallow and meaningless.
Bruce Gerencser, 66, lives in rural Northwest Ohio with his wife of 45 years. He and his wife have six grown children and thirteen grandchildren. Bruce pastored Evangelical churches for twenty-five years in Ohio, Texas, and Michigan. Bruce left the ministry in 2005, and in 2008 he left Christianity. Bruce is now a humanist and an atheist.
Connect with me on social media:
Your comments are welcome and appreciated. All first-time comments are moderated. Please read the commenting rules before commenting.
You can email Bruce via the Contact Form.