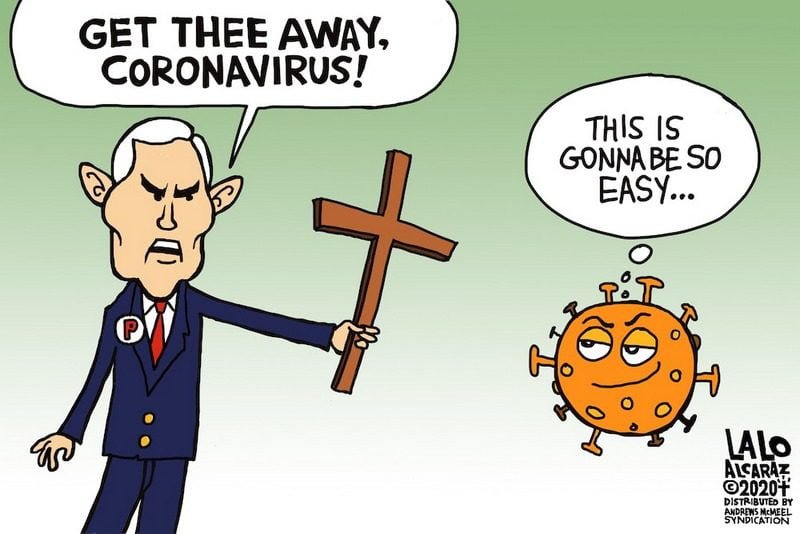 Listen here, you dirty coronavirus bug! You will NOT win! In Jesus name, the church is going to use what you are doing to the world and turn it around for something good. Your days of creating chaos will come to an end as Jesus heals body and soul. Your fear will be vanquished in the life-giving blood of Jesus as He makes new creatures, converting the lost souls. Persecution has never diminished the affects of the church. Quite the opposite! Persecution has always caused the church to grow and flourish. And, even though we can't see you, you are an enemy that WILL be defeated. You will NOT conquer. "Thanks be to God, which giveth us the victory through our Lord Jesus Christ." In Jesus name — and all God's people said — AMEN!
— John MacFarlane, Pastor of First Baptist Church, Bryan, Ohio, COVID-19 DOES Work Together For Good, March 19, 2020
Note: I attended First Baptist Church in the mid1960s and 1970s.