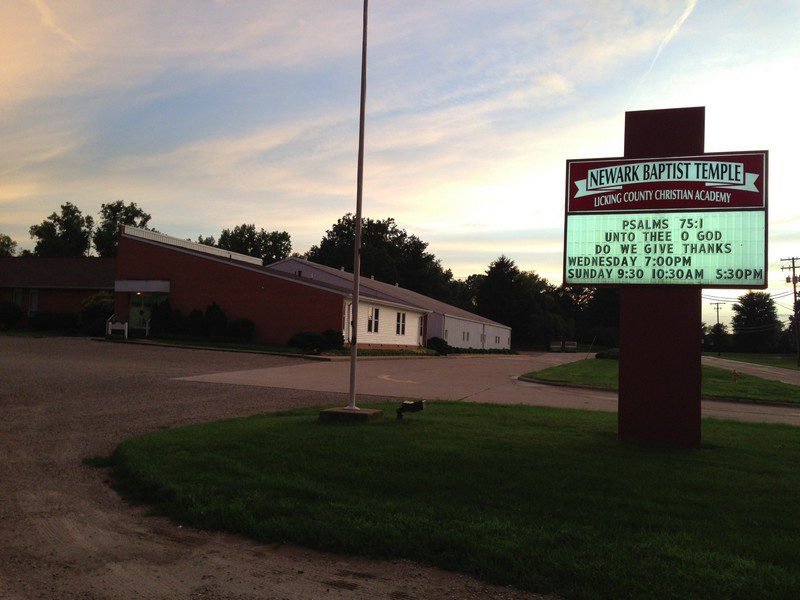 Yesterday, I wrote a post detailing my wife's mom's infection with COVID-19. Mom's home from the hospital today. She is required to quarantine for eight days.
I typically don't share my writing on my personal Facebook page. I don't want conflict with family members. I treat Facebook like the corner pub, a place where I hang out with friends, drink beer, and watch cat videos. Anyone who knows me knows I have opinions about virtually everything. I have been writing my opinions down, first on paper and now on the Internet, since the mid-1980s. I am not shy about saying my piece. If people want to challenge something I have written or tell me how awesome I am, they know where to find me.
I will, on occasion, "vent" on social media. Yesterday, I wrote:
Polly Gerencser's mom had another heart attack today. While awaiting admission into the hospital, she was tested for COVID-19. The test came back positive. She is currently asymptomatic, but the doctor said her heart attack could be COVID-related. Where did she get infected? Most likely her IFB (Independent Fundamentalist Baptist) church, which currently has at least ten members infected with the virus (and others have been previously infected). Don't tell me Fundamentalist Christianity is harmless — it's not. In Mom's case, her religion could kill her (along with her refusal to get vaccinated). Mom says she never gets flu vaccinations, so there's no reason for her to get vaccinated for COVID-19 either. All attempts to educate her have fallen on deaf ears. Besides, God is in control and she's ready to die and go to Heaven.

I told my editor, Carolyn Patrick:

"I'm so fucking angry about Polly's mom/church. I mean livid. Nothing we can do. Jesus has the wheel and he plans on driving her straight into the grave."
I really love that last line "Nothing we can do. Jesus has the wheel and he plans on driving her straight into the grave." 🙂
I had one of the IFB preachers in the family contact me, challenging my claim that Mom got infected while attending services at the Newark Baptist Temple. This person suggested that Mom could have gotten infected elsewhere. I agreed that anything is "possible," but the question is what is likely or probable. You know, the scientific method.
Here's what I know:
At least ten church members are currently infected with COVID-19
The church has had previous COVID outbreaks.
Several congregants have been hospitalized and at least one has died from COVID-19.
The pastor and his family were previously infected.
Except for a short period of time, the church's pastor has continued to hold services on Sunday morning, Sunday evening, and Wednesday night.
The church has continued to operate its Christian school.
Congregants claim the church and its pastor take seriously the virus and "encourage" but not demand attendees to wear masks and practice social distancing. Further, I have been told that people with serious health problem are "encouraged" to stay home. My mother-in-law definitely falls into this category, yet she attends church 2-3 times a week.
Mom's entire social life revolves around the Baptist Temple and her grandchildren, great-grandchildren, nephews, and nieces — most of whom attend church with her.
Mom typically eats out at least once a week, often on Sundays at the Olive Garden near the Baptist Temple. Who does she eat out with? People she attends church with.
Most of the people who visit her home attend church with her.
I have watched numerous videos of Baptist Temple church services. I have also viewed photos of family and school outings held at the church. While it is true some people practice social distancing, some don't. While it is true some people wear masks, many people don't. The pastor preaches sans mask. The song leader sings without wearing a mask. Special music groups sing without wearing masks. And the choir belts out praise to Jesus without wearing masks. In May 2020, the CDC released the following choir guidelines: "Consider suspending or at least decreasing use of a choir/musical ensembles and congregant singing, chanting, or reciting during services or other programming, if appropriate within the faith tradition. The act of singing may contribute to transmission of COVID-19, possibly through emission of aerosols." (This guideline was immediately removed by the anti-science Trump White House.)
Based on the aforementioned evidence, it is likely/probable that Mom was infected at church or at a social event attended by church members/family (who attended the Baptist Temple). Sure, it is possible that a non-church member infected her. But likely? Nope. Perhaps the church should have investigators from the Ohio Department of Health come in and do contact tracing. That will never happen. Libertarianism (and Trumpism) rules the roost at the Baptist Temple. Besides, Ohio Governor Mike DeWine exempted churches from ALL health mandates. That's right. Churches are free to do what they want. (The number of Evangelical churches that refuse to follows CDC/state health guidelines is astounding. Evidently, loving your neighbor as yourself is not found in their Bibles.)
Fast forward to the 14:29 mark in the above video. You will hear Pastor Falls say that many congregants are out sick with COVID-19. He even mentions some of their names. Many of those mentioned are aged. We knew them back when we attended the Baptist Temple in the early 1980s. The fact that they are infected tells me that they likely didn't get vaccinated, even though they have been eligible for months and months. And now Polly's mom has COVID too.
Pastor Falls says to the congregation:
Pray, and please consider others, please consider others. I'm not telling you how you need to do that, but be mindful of someone who might not fare as well as you do.
"I'm not telling you how you need to do that." The Baptist Temple is an IFB congregation. Telling people what to do is part of their DNA. But when it comes to a deadly virus and caring for one's neighbor, libertarianism and fatalism are the rule. Keep in mind, this church has had numerous people infected with COVID-19. The Baptist Temple is a small church. I would be surprised if they ran 100 people on Sundays. I can't know that for sure, but attendance seems sparse. Let's suppose, for a moment, the church does have 100 members in attendance. This means that it is likely 20-25 percent of attendees have had COVID. It is, in my opinion, immoral and irresponsible to continue to hold church services in the midst of a super spreader event. The whole church should be under quarantine. That, of course, will never happen.
Some readers might wonder why what the Baptist Temple does matters to me. As long as I have family who attends this church, I care about their health and well-being. I hope (naively) that something I write will cause Pastor Falls and the church to act in the best interest of their congregants and community.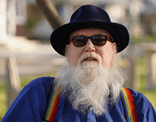 Bruce Gerencser, 65, lives in rural Northwest Ohio with his wife of 44 years. He and his wife have six grown children and thirteen grandchildren. Bruce pastored Evangelical churches for twenty-five years in Ohio, Texas, and Michigan. Bruce left the ministry in 2005, and in 2008 he left Christianity. Bruce is now a humanist and an atheist.
Connect with me on social media:
You can email Bruce via the Contact Form.
Your comments are welcome and appreciated. All first-time comments are moderated. Please read the commenting rules before commenting.