Rural northwest Ohio is white, conservative Christian, and Republican. It is home to scores of bigots and racists. While the city of Defiance has a sizeable black (and Hispanic) population, most black Christians attend predominately black churches. Segregation — whether culturally enforced or willingly chosen — is alive and well in Defiance and the larger rural area.
I have been pleasantly surprised to see protests rise-up in Defiance. One group seems to be quite Evangelical in nature. Their protests have more of a praise-and-worship vibe. One local mainline pastor — yes, local pastors still speak to me — told me that he could do without the altar call vibe of this group. Another protest group seems focused on the issue of race, without the Jesus vibe. Why is it that local Evangelicals can't check Jesus at the door and focus on the issues that matter to local people of color and those of us who presently support their battle against racism and police brutality?
Last Sunday, the latter group held a small protest surrounding the Defiance County courthouse. I stopped to shoot a few photographs. Here's one of them: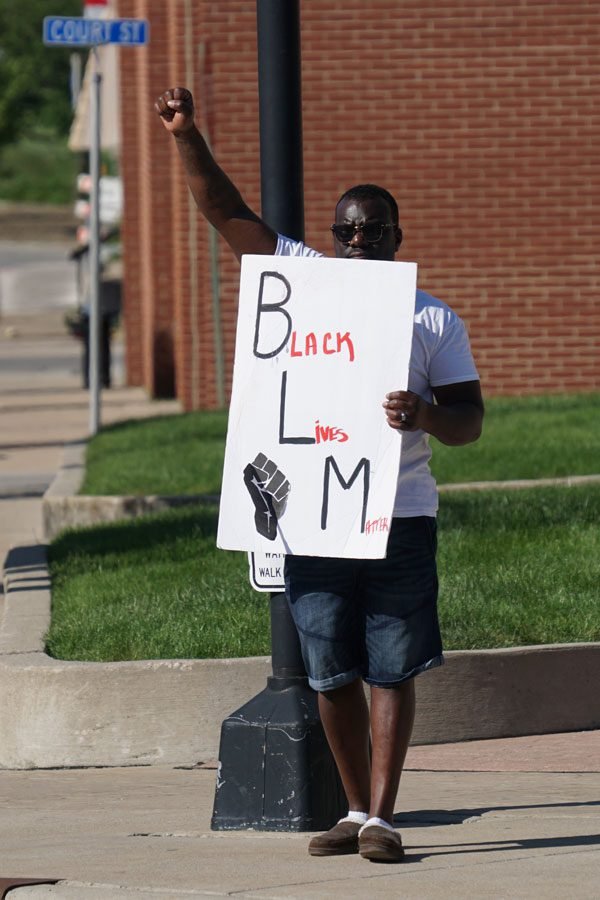 Two blocks away is The Gathering Place, an Evangelical church pastored by Steve Buttermore. The church is known for putting stupid, inane, downright ignorant clichés on its billboards. Well, stupid, inane, and downright ignorant clichés to people of reason, anyway. I am sure more than a few local Evangelicals love what The Gathering Place puts on their billboards.
Here's what The Gathering Place had on their billboards: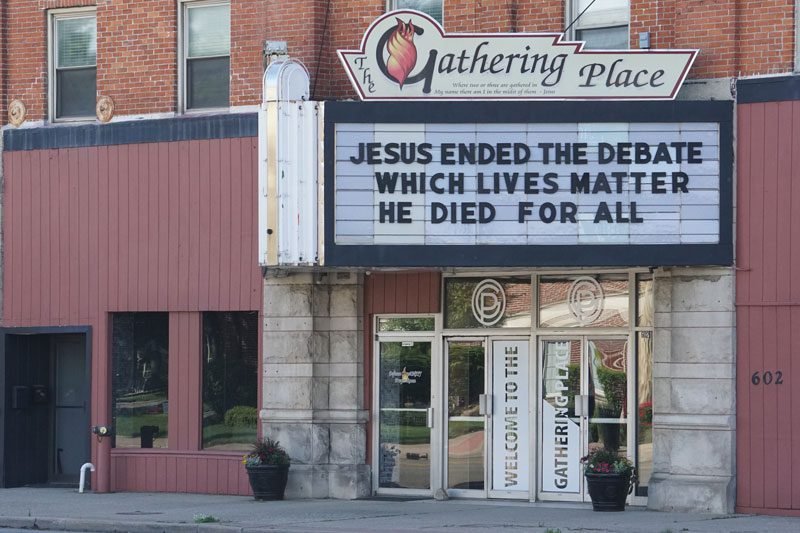 Talk about tone deaf and clueless. Imagine how much better this church might have been received if its billboards said Black Lives Matter. I suspect that such a bold statement would have been met within the church with outrage from some whites. So, let's go with a riff on "All Lives Matter" — a racist trope.
Today, I was in Bryan for a medical procedure. While driving home, I stopped to photograph the front of Dad's Place — an Evangelical congregation pastored by Christopher Avell. Avell used to comment on this site, hoping to win me back to Jesus. He, of course, failed.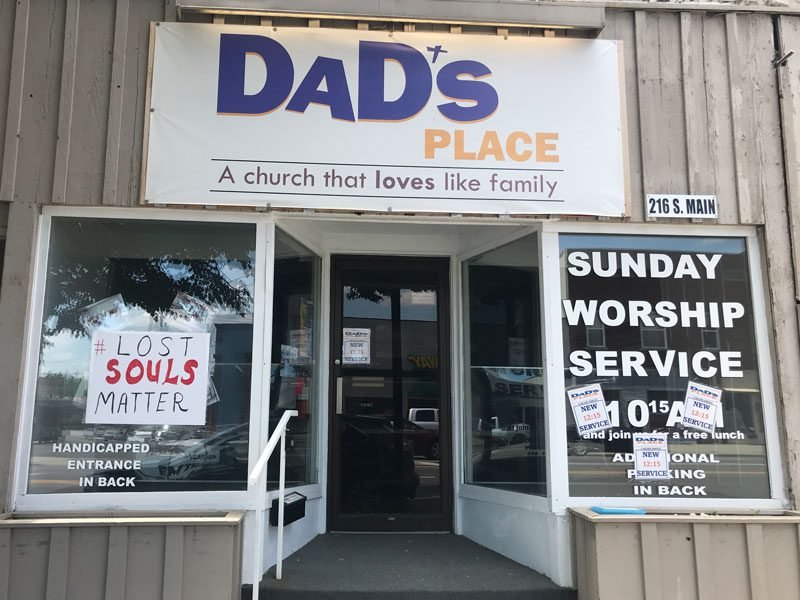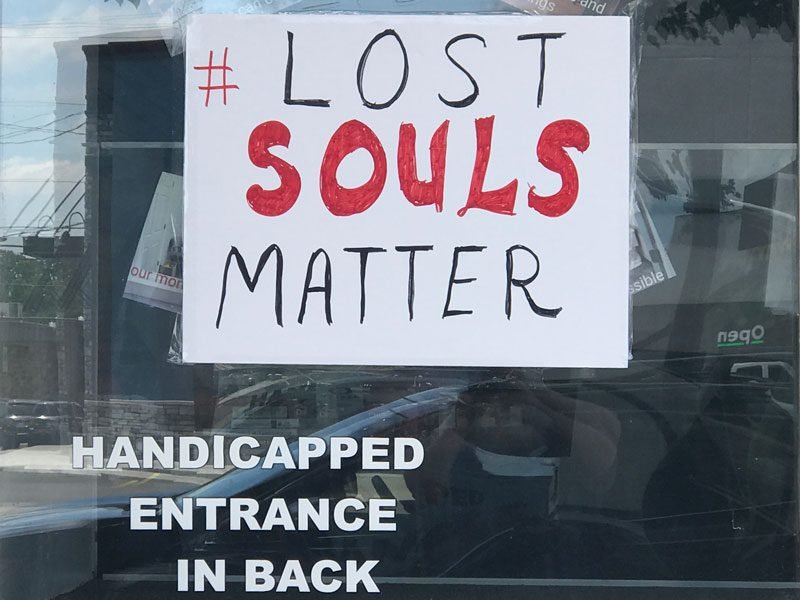 "Lost Souls Matter." Yet another riff off of the racist "all lives matter" line.
I have no doubt that pastors Buttermore and Avell will object to my characterizations of their signs. However, we live in moment when what we say and do matters. These churches have, at the very least, shown that they are not paying attention.
Bruce Gerencser, 66, lives in rural Northwest Ohio with his wife of 45 years. He and his wife have six grown children and thirteen grandchildren. Bruce pastored Evangelical churches for twenty-five years in Ohio, Texas, and Michigan. Bruce left the ministry in 2005, and in 2008 he left Christianity. Bruce is now a humanist and an atheist.
Connect with me on social media:
Your comments are welcome and appreciated. All first-time comments are moderated. Please read the commenting rules before commenting.
You can email Bruce via the Contact Form.