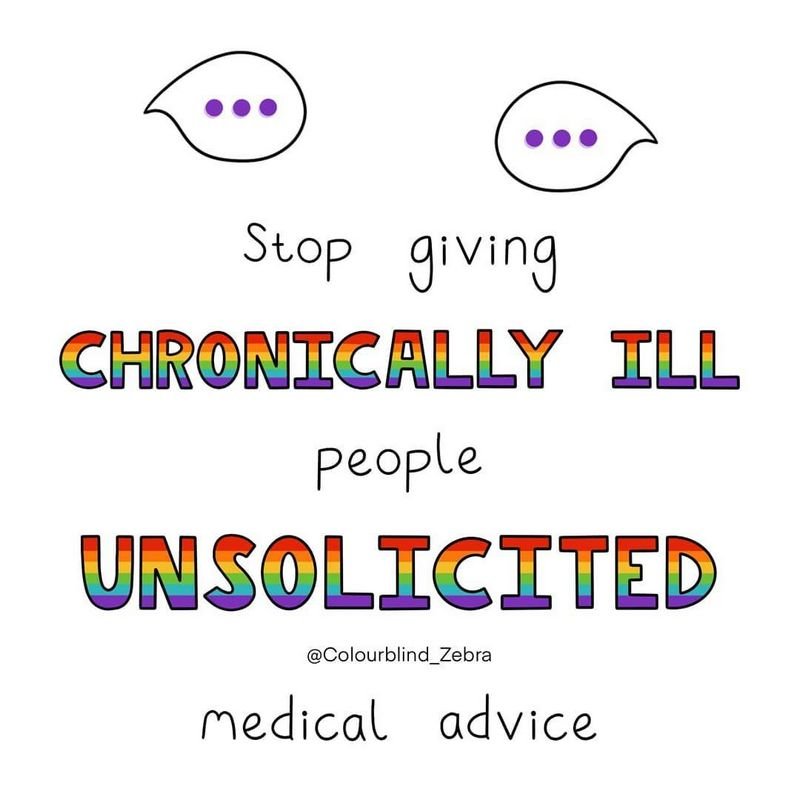 Every time I mention my health in a blog post — as sure as the sun comes up in the morning — I will receive emails and social media comments from readers offering me unsolicited, unwanted medical advice. These people mean well, but their "advice" is not welcome or helpful. Their advice says I am not doing something right; it is my fault I am sick and in pain. If I would just follow their "advice," I would no longer be sick, nor would I be in pain.
Often, the "advice" I receive comes from proponents of alternative treatments — unproven treatments purveyors promise really, really, really work (for a price). There seems to be an assumption by the people who send me unsolicited medical advice that I am ignorant; that I have not investigated other treatments for gastroparesis, fibromyalgia, and osteoarthritis.
Last Saturday, I published a post titled, Health Update: I'm F**ked. In this article, I mentioned the results from an MRI I had last week:
I had X-rays. Normal. CT scan. Normal. And now an MRI of my thoracic spine. NOT normal. I have:

Disc herniation (T7,T8)

Disc herniation (T6,T7)

Central spinal canal stenosis (T9/T10, T10/T11)

Foraminal stenosis (T5,T6)

Disc degeneration/spondylosis (T1/T2 through T10/T11)

Facet Arthropathy throughout the spine, particularly at T2/T3, T3/T4, T5/T6, and T7/T8 through the T12/L1 levels.

Hypertrophic arthropathy at T9/T10
I quickly received several emails and comments telling me that I need to try this or that diet or supplement. These people have no idea about what my diet is or what, if any, supplements I take. They assume that because I am sick and in pain, that I must not be doing what they suggest I do. One long-time reader sent me a link to a video and suggested I go on the KETO diet. I tersely replied that I was on the no-food diet (gastroparesis); that I have lost 120 pounds; that my A1c is 5.3. She means well, but her emails and comments are NOT helpful. The same can be said for emails from people saying that if I just became a vegan, all would be well.
Let me be clear: I think Reiki, chiropractic treatment (with a few exceptions), homeopathy, supplementation, essential oils, acupuncture, magnets, faith healers, etc., are unproven, unscientific modalities. The same goes for diets that advocate unbalanced, unhealthy eating. There's nothing wrong with my diet. I eat lots of vegetables, seafood, and other "healthy foods. Yet, I am still sick. Why? My problems are not diet related. There's no diet or supplement known to man that will "cure" the structural damage in my back. Go to a chiropractor? Are you fucking kidding me? Think about that for a moment: a chiropractor pushing on my herniated discs. What could go wrong? The only solution is to treat and manage my pain.
I am a proponent of science-based medicine (SBM). I have confidence that my doctors are providing me the best possible treatment. I keep myself informed about the latest treatments and studies for my various maladies. I suspect I am better educated on gastroparesis, fibromyalgia, and osteoarthritis than are any of the people who offer me unsolicited medical advice. I have friends I trust who will send me links to reports or studies they have read. I have no problem with them doing this. What irritates the hell out of me is the unsolicited medical advice that subtly suggests that I am at fault; that if I would just do _______, my decades-long illnesses and pain would magically go away.
If you want to help me, continue to read my writing, leave pithy comments, and support my work financially. Leave my medical care to my doctors and me. Trust me, we have it under control. I know the limitations of modern medicine. I know that no magic treatment that will "cure" me is lurking around the next corner. I expect my doctors to do what they can, but I have never expected them to be miracle workers. Sometimes, life sucks. I am a realist. I know that I will battle chronic illness and pain until I die. Friends, family, and blog readers, genuinely wish I weren't in pain. They tell me that things will get better in time. "Surely, better days lie ahead for me." They think I need encouragement or happy visions of a seal bouncing a beach ball on his nose. I don't. Sure, there are things people can do to help me, but how about asking me what help I need instead of assuming I need ______________?
Let me kindly ask again that readers do NOT send me unsolicited medical advice. And that includes leaving comments on this site, making comments on social media, or sending me private Facebook/Twitter messages. If you truly love and respect me, PLEASE stop.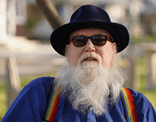 Bruce Gerencser, 65, lives in rural Northwest Ohio with his wife of 44 years. He and his wife have six grown children and thirteen grandchildren. Bruce pastored Evangelical churches for twenty-five years in Ohio, Texas, and Michigan. Bruce left the ministry in 2005, and in 2008 he left Christianity. Bruce is now a humanist and an atheist.
Connect with me on social media:
You can email Bruce via the Contact Form.
Your comments are welcome and appreciated. All first-time comments are moderated. Please read the commenting rules before commenting.