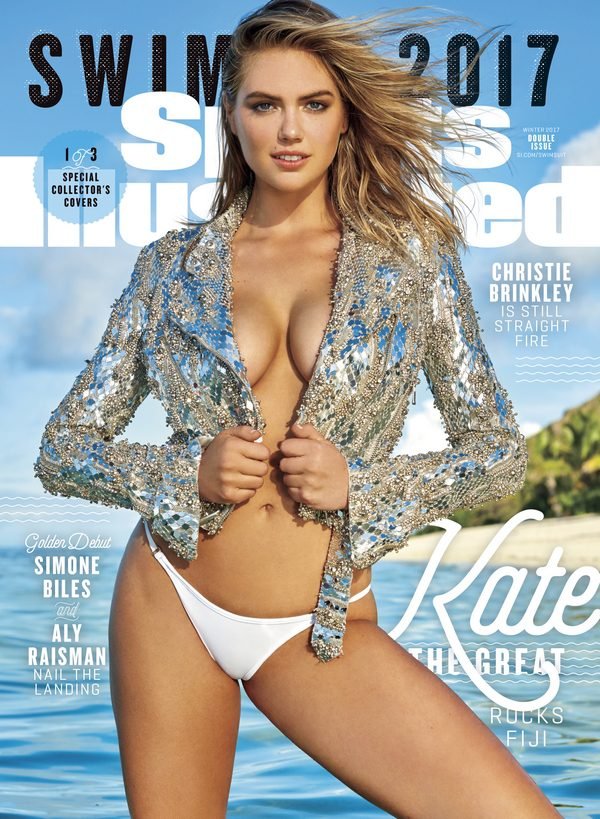 Warning! PG-13, slightly adult conversation ahead!
I have on and off over the years subscribed to Sports Illustrated (SI). Published weekly, SI features stories about athletes and sports leagues. One issue every year is devoted, not to sports, but to the wonders of the female body. The Swimsuit Issue, as it is called, is chocked full of photographs of bathing suit-wearing models. SI chooses exotic locations for the photoshoots. The photographer part of me lusts over what can only be described as a dream gig — splendid locations and beautiful women. What's not to like, right?
Over time, the bathing suits have become skimpier, reflecting our society's increasing comfortableness with nudity. Every year, Evangelical groups express their outrage over the Swimsuit Issue, and every year countless Baptist preachers rush to the mailbox so they can preserve their SI copy before their wives get a hold of it. But, of course, Evangelical morality police are not the only people who get a self-righteous hard-on over the Swimsuit Issue. So do Catholic groups such as Catholic Youth Apostolate (link no longer active):
That takes us to the other half of your question, one of swimsuit models on magazines. Again, the real question here is one of intent. Swimsuit catalogs exist to sell swimwear for women. One could safely say that these kinds of images should be harmless to someone striving to live chastity [sic]. The Sports Illustrated Swimsuit Issue (we use this example because the SI Swimsuit Issue is the highest grossing, most widely distributed issue of their magazine every year… interesting, for a magazine that is supposed to be supporting a culture of sports fandom) exists to sell supermodels to men. No one purchases that particular issue of SI in order to buy a new swimsuit for his wife. The women in those magazines are styled and posed in such a way that could easily lead anyone viewing them to lust – they're often topless, sometimes naked; posed not to show off the swimwear, but their bodies.

One might say, 'But I'm just admiring their beauty, what's wrong with that?' The problem lies in JPII's quote above – you can't admire their full beauty as a human person, because you don't know them. All you have to admire is their physical form, separate from their heart, mind, and soul, so it's impossible not to objectify them. Furthermore, the women in those magazines don't express the wide variety of God's beauty in all men and women – all the women in those magazines are roughly the same size and shape, a cultural standard of 'beauty' that simply means 'sexy' and is impossible for the average woman to achieve. Beauty is much broader than the images displayed in magazines. It's not that these images show too much, but too little.

Does this mean that if you happen to catch a glimpse of the cover of the SI Swimsuit Issue in the check-out line at the grocery store, you have sinned? Probably not. But in order to grow in the virtue of chastity, it would be wise to not pick it up and flip through the pages. In as little as two-tenths of a second, an image can be emblazoned in one's memory for years. And Jesus would rather you not risk it, since he said that everyone who looks at a woman with lust has already committed adultery with her in his heart (Mt 5:28). Again, make no provisions for the flesh…
This could just as easily of been written by an Evangelical preacher.
Back in my Evangelical preacher days, I would watch for the Swimsuit Issue to be delivered so I could throw it in the trash before one of my teenage sons or I was led into horrible sexual sin. One particular year, the magazine never arrived. Hmm, I thought at the time. I wonder what happened to it? Months later, while working on a vanity light in our master bathroom, I found the missing issue hidden above the cabinet. How did this magazine get here? I wondered. Come to find out, one of my sons had intercepted the magazine and hidden it. I made sure my mag-stealing son knew that he had sinned against God, and then I tore the magazine up and threw it away. Today, we heartily laugh about this story, but at the time, absconding with the magazine was viewed as a serious act of disobedience to God. I felt it my duty to ensure that my sons were not exposed to pornography, be it Playboy, Hustler, or the SI Swimsuit Issue.
Fast forward to 2017. The SI Swimsuit Issue arrived in our mailbox. I spent 20 minutes or so looking at the magazine while we were driving to Defiance for our granddaughter's basketball game. I didn't have lustful thoughts or feel the need to masturbate or engage in sexual intercourse. Shouldn't I have been filled with lasciviousness as I dared to gaze upon the exquisite bodies of the fairer sex?  What's changed between now and twenty years ago? Gone is the fear and guilt caused by the teachings of Evangelical Christianity about sin — especially sexual sin. As many former Evangelicals will attest, once the fear and guilt are no longer a part of the equation, things once considered "sin" can be enjoyed (or not, depending on one's tastes and desires) without feeling like the reader just committed a heinous crime. Now that God, the Bible, and Evangelical moralizers no longer have my attention, I am free to be a normal, healthy heterosexual man. What is most interesting is that, once something is no longer taboo, it often loses its power and draw.
I will leave it to Evangelical men to guiltily shuffle into the darkness with a flashlight to look at their copy of the Swimsuit Issue. I no longer need to deny myself pleasures, wants, and desires. I know that the Swimsuit Issue is not everyone's cup of tea. Each to his own, right? No one is forced to look at the magazine. People are free to subscribe, not subscribe, or cancel their subscription over what they believe is Sports Illustrated's promotion of "soft porn."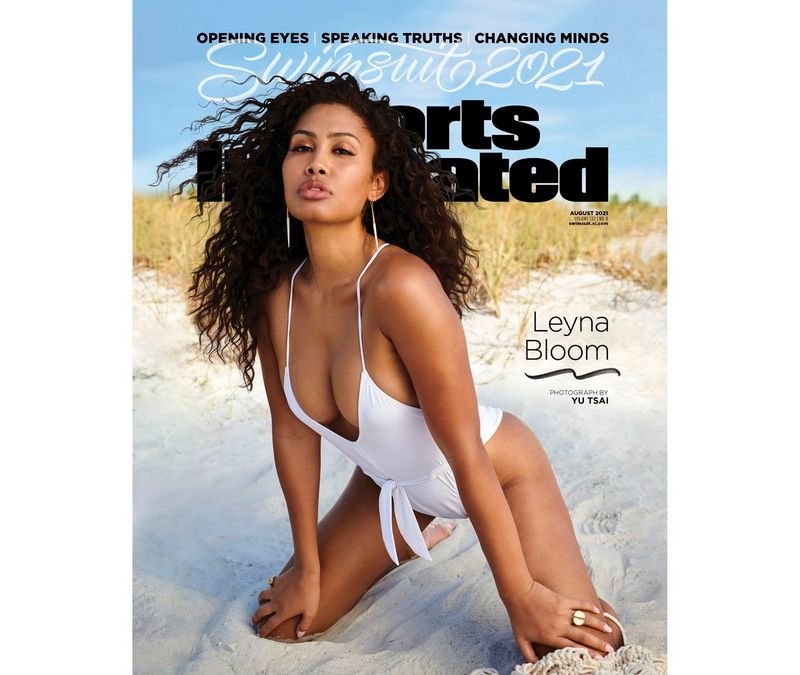 2021 brings us an SI Swimsuit issue featuring a Transgender woman. Evangelical culture warriors are losing their collective shit over this. OMG, how dare Sports Illustrated portray a transgender person as "normal." In their minds, this is just another sign of the collapse of Western Civilization, a sign of the imminent return of Jesus. Perhaps, SI should do a Women of Faith swimsuit issue. Would that make Evangelicals happy? Finally, "modestly" dressed women to lust over. Or maybe they should do a Gay Men of Faith swimsuit issue for all the repressed gays in Evangelical churches. Here's what I know. Preachers Bobs all across America will buy the latest SI swimsuit issue so they can gather "information" for next Sunday's sermon on the LGBTQ people. And with only God and Satan listening in, these preachers will lustfully say themselves, "I wonder if she still has a dick"?
Did you, or your father, back in your Evangelical days, subscribe to Sports Illustrated?  How was the Swimsuit Issue "problem" handled? Did your pastors preach sermons about the Swimsuit Issue? Do you know of anyone who committed adultery or fornication after perusing its pages? Do you know of anyone who, after viewing the scantily clad models, turned to pornography? (You know, the Swimsuit Issue acting as a gateway drug of sorts.) Please leave your thoughts in the comment section.
Bruce Gerencser, 66, lives in rural Northwest Ohio with his wife of 45 years. He and his wife have six grown children and thirteen grandchildren. Bruce pastored Evangelical churches for twenty-five years in Ohio, Texas, and Michigan. Bruce left the ministry in 2005, and in 2008 he left Christianity. Bruce is now a humanist and an atheist.
Connect with me on social media:
Your comments are welcome and appreciated. All first-time comments are moderated. Please read the commenting rules before commenting.
You can email Bruce via the Contact Form.