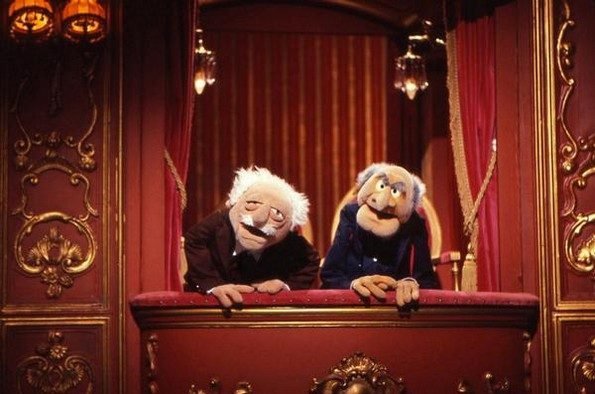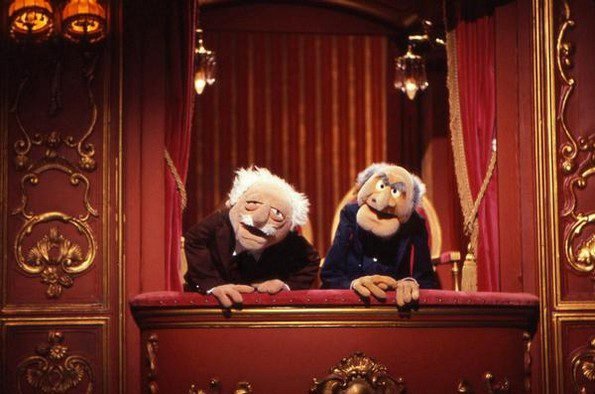 Over the weekend, a Christian woman named Karen Dillard left the following comment on the post titled Evangelicals and the Gay Closet: Is Ray Boltz Still a Christian? My response is indented and italicized. All spelling and grammar in the original
I'll weigh in! So I'm reading that the Bible nor God is your source of moral authority or any type of authority,for that matter, on anything. Got it! That's entirely up to you!
Christianity is a text-based religion. Without the Bible, Christianity wouldn't exist. Everything we know about God and Jesus comes from the Bible. Evangelical Christians believe that the Bible is supernaturally inspired, inerrant, and infallible. Thus, Evangelicals see the Bible as a divine moral code by which sinners and saints must govern their lives. Failing to do so puts people in danger of judgment and eternal punishment in the Lake of Fire.

Dilliard intimates that she derives her morality from God and a supernatural book allegedly written by him. Christians generally think everyone can know God through divine revelation: conscience, nature, and the Bible. Thus, atheists deliberately deny and reject what is clearly known to them. Atheists, according to the book of Romans "suppress the truth in unrighteousness."

Atheists see the Bible as an errant, fallible ancient religious text written by fallible, frail (mostly unknown) men. Many atheists, myself included, find some value in reading the Bible — say the Book of Ecclesiastes, the Sermon on the Mount, and Matthew 25 — but treat it as any other book. Evangelicals, on the other hand, believe, in theory anyway, that every word of the Bible is true; that we are duty-bound to obey and practice the teaching of the Bible — as interpreted by each Christian, preacher, and theologian. In Evangelical Christianity, each Christian is a Pope — an infallible interpreter of the Bible.

In the real world, Evangelicals are buffet believers, picking and choosing what Bible commands, laws, and precepts they want to believe and practice. No Christian believes and practices all of the Bible. Their morality is just as subjective and conditional as that of the unwashed, uncircumcised Philistines of the world.

Dilliard needs a divine lawgiver outside of herself in order to be moral. Without this lawgiver, she wouldn't be moral. The only thing keeping her from being a murderer, rapist, kidnapper, or thief is her peculiar version of God. Without God, she would do all sorts of heinous, evil things.

If this really is the case, then by all means she should keep believing in God and following the teachings of the Bible. For me, I don't need a source outside of myself to be moral. I don't need a deity telling me what is right and wrong for me to be a moral and ethical human being.

Dillard provides no evidence for the existence of God and the claims she makes for the Bible. I suspect she's a presuppositionalist, presupposing that her deity exists and the teachings of the Bible are true. I am, for the most part, an evidentialist. I want to believe as many true things as possible. If someone wants me to believe something, she must provide sufficient evidence for her claim.
So let's talk about where YOUR moral authority comes from , then. Do you believe there's a right or wrong?
All morality is inherently subjective. There are a plethora of views on morality. As an atheist, I don't think morality exists outside of self. Some atheists believe that there are moral absolutes, but I am of the opinion that morality is subjective. That said, we live in societies that benefit from commonly held moral beliefs. As with the U.S. Constitution, "we the people" decide the moral standards by which we will govern our societies. That's why we have laws, rules, and regulations. As a member of a particular society, I consent to adhering to and obeying these things, knowing that if I don't, I could be punished or imprisoned. Productive, happy societies depend on the consent of the governed. Christians and atheists agree that certain behaviors are wrong. If we don't like certain laws, rules, and regulations we, through the ballot box, change them. We are seeing this played out with abortion. The U.S. Supreme Court reversed Roe v. Wade in 2022. Now we are seeing moves in a number of states to enact laws and state constitutional amendments to reverse the damage done by the Court's decision. That's how it works in democratic societies. WE THE PEOPLE decide the laws, rules, and regulations we want to be governed by. If our elected leaders don't do our bidding, we vote them out of office, replacing them with someone who will.

Dilliard seems to want an autocratic or authoritarian society; one where her God and interpretations of the Bible are the law; the determiner of what is moral. Instead of "we the people" deciding how we want to be governed and live, Dilliard believes a supernatural authority outside of us is the one and only authority on morality.

There are thousands of religions and deities, each believing they are right; that their god is the moral arbiter of the universe. How do we determine which religion/deity is right? How could we possibly know that Dilliard's peculiar deity is the one true God; the moral arbiter of the universe? I know of no way to determine whether her God is the right one.

Thus, I believe that determining what is moral rests on the individual and the societies to which they belong. How can an individual or a society determine what is moral? The best way, in my humble opinion, is to determine what best promotes flourishing, happiness, prosperity, and peace.
If so, who told you lying is right or wrong? Who told you stealing is right or wrong? Who told you to teach your kids not to be selfish? Where did they learn to be selfish,( or not) did you teach them? Why is being selfish wrong or could it be right? Selfishness is a character flaw but how do we know that? How do we know? How do you know cheating on your wife is wrong?
As it has for all humans, including Dillard, my morality has evolved over my sixty-six years of life. Certainly, my parents, church, and the Bible played a big part in the formation of my moral beliefs. Over time, I have learned that my parents, church, and the Bible were wrong about some (many) things. When I deconverted in 2008, I was given a new opportunity to determine what, exactly, were my moral and ethical values. I reevaluated my moral beliefs, holding on to some of them and casting aside others. This, of course, is hard work. Christians don't have to think about their moral beliefs. God said it, that settles it, Evangelicals say. That's why we see such hateful behavior by Evangelicals towards LGBTQ people, liberals, atheists, and anyone else who is different from them. God has spoken, end of discussion. Human flourishing never enters the discussion. All that matters is what is written in ink on the pages of the Bible — as interpreted by individual Christians.
Could it be wrong for you but right for someone else? … On and on…. If you are your own moral authority ,or believe our government is your moral authority, how do you know you are right or the government is right and why should I believe you?
I have moral beliefs that conflict with the beliefs of others. For example, I am a pacifist. On principle, I oppose all war. I oppose the death penalty too. I believe it is immoral to kill people. Yet, I recognize that there are times when killing someone might be justified, say in defensive wars or defending one's family. Each of us decides what we consider moral/immoral. How can it be otherwise? Interjecting God into the discussion changes nothing. Many of the wars humans have fought were initiated and prosecuted by people who believe in God; people who ignored the pacifistic teachings of Christ to win their objective.

I am a rationalist, a skeptic, and a humanist. I use these prisms to determine whether I am justified to believe things. I am humble enough to admit that I could be wrong. Unfortunately, Evangelicals are an arrogant lot. Armed with certainty, they lack nuance, seeing everything through a black-and-white lens. That's why the culture war is raging in every corner of our republic.
How can you say Ray Boltz is right or wrong in his own belief system? Does the Universe tell you these things? Does the culture/civil society teach you these things but how do you know that if right, not wrong?
I make no judgment of Ray Boltz's life. His sexuality is his business, not mine, or anyone else for that matter. What consenting adults do in the privacy of their own homes is none of my business. Evangelicals, of course, want to criminalize any sex that is not married, heterosexual, and monogamous intercourse in the missionary position. Okay, maybe not that last one, but many Evangelicals think blow jobs, anal sex, or sexual aggression by a woman are sins. There are no cowboys to ride in Evangelicalism. 🙂 Worse, many Christians think using birth control is a sin; that the goal of all sex is procreation.
Or is there some hidden moral code/authority that only atheist's are privy too? Inquiring minds want to know…
Dilliard is being disingenuous when she says "inquiring minds want to know." I suspect she already "knows"; that there is nothing I can say that will change her morality and worldview.

As I made clear in this post, most atheists think the locus of morality is self, both individually and as a society. There is no Atheist Ten Commandments or Atheist Bible. As someone who has spent the past fifteen years swimming in atheist waters, I can tell you that atheists vigorously debate the subject of morality. There is no Atheist Morality. All I can say is what I believe on any given subject. I suspect most of the atheists who frequent this site will generally agree with me on the subject of morality, though I know there are some who don't. And that's okay. The only way we can come to a consensus is to debate these issues. "Iron sharpeneth iron" the Bible says, and I think that applies to discussions among atheists too. Sadly, the same can't be said for discussions with Evangelicals. Most of them aren't open to honest discussion and faith. They KNOW they are right, so their goal is to get people who disagree with them to tap out. Faith, presuppositionalism, and certainty make it nigh impossible to have meaningful discussions with Evangelicals on virtually anything, including morality.

Maybe Dillard is different. We shall see.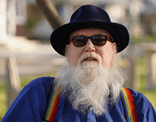 Bruce Gerencser, 65, lives in rural Northwest Ohio with his wife of 44 years. He and his wife have six grown children and thirteen grandchildren. Bruce pastored Evangelical churches for twenty-five years in Ohio, Texas, and Michigan. Bruce left the ministry in 2005, and in 2008 he left Christianity. Bruce is now a humanist and an atheist.
Connect with me on social media:
You can email Bruce via the Contact Form.
Your comments are welcome and appreciated. All first-time comments are moderated. Please read the commenting rules before commenting.