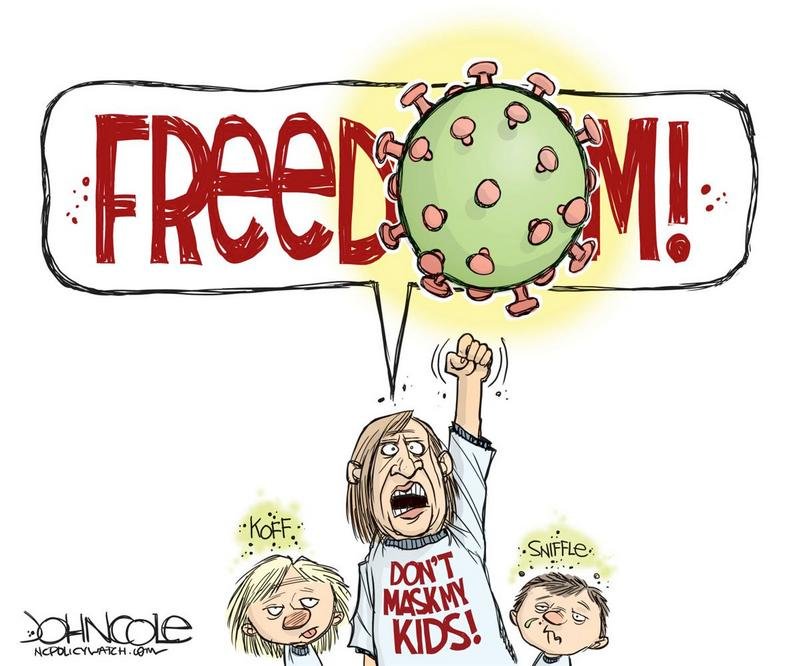 A small contingent of anti-maskers and anti-vaxxers in Defiance County, Ohio, are trying to force local school districts to make mask-wearing voluntary. These anti-science Trump supporters think the word tyranny means being required to wear masks during school board meetings. As you shall hear in the video below, "tyranny" is not being able to do whatever you want to do. Of course, these "patriots" don't really believe this. I suspect that if I went to their homes, stripped naked, and stood on the sidewalks in front of their houses, they would call the police. What happened to FREEDOM? Shouldn't all of us be free to do whatever we want? Of course not. This is nothing more than libertarianism gone wild.
As an Ohioan and a Defiance County resident, I am more than embarrassed by the behavior and ignorance displayed in the following video. Kudos to the Defiance County Sherriff's deputy and Ayersville school district employees for standing their ground. Fortunately, the mob quietly retreated after being refused entrance to the meeting.
This video is shot in the wrong orientation, but I hope you will watch it anyway. Pay close attention to the anti-science questions and statements made by some of these anti-maskers, including a "medical professional."
Sadly, there's nothing anyone can say or do that will change their minds. The only thing that might work is a COVID-19 infection and a stay in the ICU on a respirator. Reason, science, and common sense are unable to make a difference with these folks. I know some of them personally, having crossed swords with them over Donald Trump, socialism, and militarism. No amount of "words" will change their minds, as the sheriff's deputy and others learned.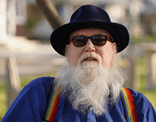 Bruce Gerencser, 65, lives in rural Northwest Ohio with his wife of 44 years. He and his wife have six grown children and thirteen grandchildren. Bruce pastored Evangelical churches for twenty-five years in Ohio, Texas, and Michigan. Bruce left the ministry in 2005, and in 2008 he left Christianity. Bruce is now a humanist and an atheist.
Connect with me on social media:
You can email Bruce via the Contact Form.
Your comments are welcome and appreciated. All first-time comments are moderated. Please read the commenting rules before commenting.