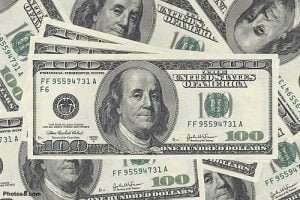 The Black Collar Crime Series relies on public news stories and publicly available information for its content. If any incorrect information is found, please contact Bruce Gerencser. Nothing in this post should be construed as an accusation of guilt. Those accused of crimes are innocent until proven guilty.
Pastor Ransom Wade McLamb, Jr. and his ex-wife, Wendi Wishnefsky McLamb, stand accused of embezzling $136,000 from Sabbath Home Baptist Church in Supply, North Carolina. The church is affiliated with the Southern Baptist Convention.
Arrest warrants for Ransom Wade McLamb, Jr. and his ex-wife, Wendi Wishnefsky McLamb, were issued Wednesday. Wendi was served the same day the warrant was issued and made her first appearance in Brunswick County Court on Thursday. Wade was served in New Hanover County on Thursday and released on a $100,000 unsecured bond.

Wade worked as the pastor of Sabbath Home Baptist Church in Supply. According to search warrants, the embezzlement occurred over a period of years from 2014-2020. Church members filed a formal complaint with the Brunswick County Sheriff's Office on March 8, 2021. The following day, detectives met with several congregation members to get more information about the suspected embezzlement.

"Church members report in August 2020, the pastor, Ransom Wade McLamb, Jr. abruptly resigned without reason. When Ransom resigned, Chris Cocker (Ransom's son-in-law) was named interim pastor. In 2014, Wendi Wishnefsky McLamb assumed the secretary and treasurer responsibilities of Sabbath Home Baptist Church until she left the church in November 2020. When Wendi left the church, church members were left with little documentation showing where church funds were spent throughout the years," the search warrant application reads.

….

"When church members logged onto the church computer, they discovered all but three (3) files were deleted, a recovery program was purchased and installed in attempt to recover church files by church members. Church members began reviewing files and obtaining financial records from their banking institution (Branch Banking and Trust 'BB&T'). Church members discovered Wendi had closed the three BB&T accounts without authorization and opened one (1) account at First Bank of Shallotte," the application continues.

In reviewing the records, detectives say that church members learned the McLambs "reimbursed themselves for expenses without documentation or authorization." Over the years, those reimbursements totaled more than $136,000.

"The McLambs paid personal bills with church funds (home schooling, traveling, insurance and credit cards)… without the church members knowledge," the application continues. It also notes that Ransom McLamb was believed to have had a procedure completed in 2018 at New Hanover Regional Medical Center (NHRMC) using church funds.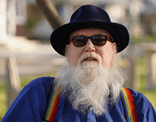 Bruce Gerencser, 64, lives in rural Northwest Ohio with his wife of 43 years. He and his wife have six grown children and thirteen grandchildren. Bruce pastored Evangelical churches for twenty-five years in Ohio, Texas, and Michigan. Bruce left the ministry in 2005, and in 2008 he left Christianity. Bruce is now a humanist and an atheist.
You can email Bruce via the Contact Form.
Your comments are welcome and appreciated. All first-time comments are moderated. Please read the commenting rules before commenting.