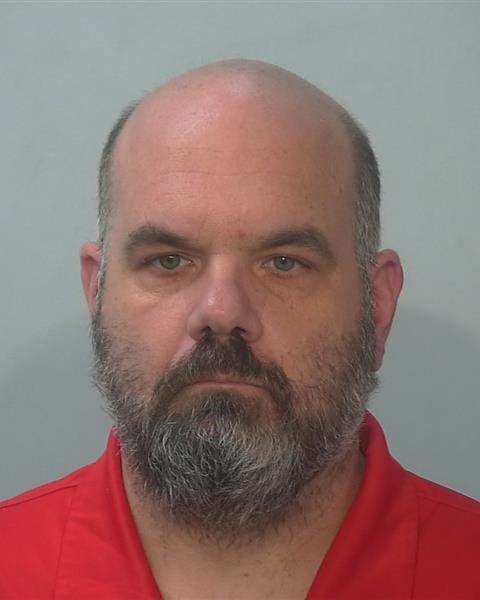 The Black Collar Crime Series relies on public news stories and publicly available information for its content. If any incorrect information is found, please contact Bruce Gerencser. Nothing in this post should be construed as an accusation of guilt. Those accused of crimes are innocent until proven guilty.
Anthony Rismo Gualtieri, a former youth pastor at Faith Baptist Church in Fort Wayne, Indiana, and lead pastor of First Baptist Church in Jeffersonville, Indiana stands accused of sexual misconduct with a 14-year-old girl.
A former youth pastor at Faith Baptist Church in Fort Wayne has been accused of having a multi-year sexual relationship with a 14-year-old girl.

Anthony Rismo Gualtieri, 48, faces three counts of sexual misconduct with a minor (level 4 Felony), one count of sexual misconduct with a minor but committed by a person at least 21 years old (level 5 Felony), and one count of child seduction (level 5 Felony).

According to a probable cause affidavit, the girl told police that Gualtieri, 48, told her he had "deep feelings for her" before their relationship turned physical. The girl said that between February 2015 and February 2019, she and Gualtieri had nearly 100 sexual encounters – roughly 20 taking place in Allen County, the affidavit said.

Gualtieri allegedly told the girl "not to tell anyone about the relationship or he would hurt himself," according to the affidavit.

The pair would meet up at a hotel room that Gualtieri would rent, at his house, or at the church before he was transferred to Jeffersonville, the affidavit said. After Gualtieri moved, they would meet at several different locations, the girl said.

Police spoke with Pastor Joseph Marden from Faith Baptist Church, who worked with Gualtieri while he was there from 2012 to 2018. Pastor Marden said the girl told him about being raped. When he called Gualtieri, he admitted to being in a sexual relationship with the girl but said it did not begin until she was 17-years-old, according to court documents.

Gualtieri reportedly told Pastor Marden that he was in love with the girl, the affidavit said.

The girl's sister told police that the girl admitted to being in a sexual relationship with an older man in 2018, the affidavit said.

Police later spoke with another witness who was with Pastor Marden when he called Gualtieri. She said that Gualtieri told them to not tell anyone and made suicidal threats if they did. According to court documents, the witness had recorded part of the phone call and gave it to police. Investigators said the recording shows Gualtieri making suicidal threats and saying "the age of consent is 14 to 16." He said he was going to turn himself in to police and said it was not about sex, it was an emotional connection.

In July, the girl gave officers five pairs of ladies panties that she said Gualtieri gave to her during the course of their relationship, court documents show.
Faith Baptist released the following statement:
On behalf of the Faith Baptist Church family, congregants, staff, and members, the leadership of Faith Baptist Church of Fort Wayne are praying for accountability, healing, and justice in light of the recent arrest of Anthony Gualtieri, who served as the Church's youth pastor from 2012 to 2018. Faith Baptist Church takes the allegations against Mr. Gualtieri very seriously, and leadership will fully cooperate with law enforcement in connection with all investigations. Faith Baptist Church will continue its mission to gather, grow, and serve its community during this time; to provide an environment that fosters values of family, friendship, spiritual growth, compassion, and tradition; and to pray for all of those impacted by these circumstances.
Gualtieri 's First Baptist bio page states:
Pastor Tony joined First Baptist Church of Jeffersonville in February of 2018. Prior to accepting the call to be the Lead Pastor at FBC, Tony served in full time student ministry for over 13 years at Baptist churches in both Ohio and Indiana. He received his undergraduate degree from Liberty University and his master's degree from Wesley Seminary which is part of Indiana Wesleyan University.

Pastor Tony is passionate about the Gospel and he loves finding ways of showing the lost how Jesus can be a real – relevant – and relational part of their lives.

Tony is married to *****, who is a licensed educator. They have two daughters, ***** & *****, as well as a their little dog Charlie. Pastor and his family enjoy meeting new people, hanging out together, cooking, and listening to all types of music.

Tony has shared that "my goal for FBC Jeff is to lead them into a new season of ministry where we take seriously Jesus' command to minister to our 'Jerusalem' which is the 47130 zip code. My desire is to see lives transformed by the Gospel of Jesus Christ as we seek to meet people where they are and lead them to the cross."
Bruce Gerencser, 66, lives in rural Northwest Ohio with his wife of 45 years. He and his wife have six grown children and thirteen grandchildren. Bruce pastored Evangelical churches for twenty-five years in Ohio, Texas, and Michigan. Bruce left the ministry in 2005, and in 2008 he left Christianity. Bruce is now a humanist and an atheist.
Connect with me on social media:
Your comments are welcome and appreciated. All first-time comments are moderated. Please read the commenting rules before commenting.
You can email Bruce via the Contact Form.