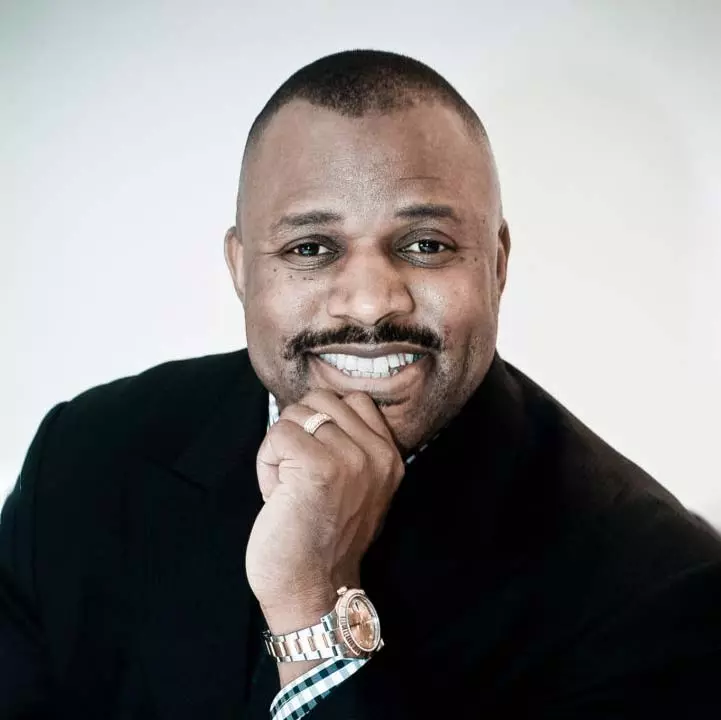 The Black Collar Crime Series relies on public news stories and publicly available information for its content. If any incorrect information is found, please contact Bruce Gerencser. Nothing in this post should be construed as an accusation of guilt. Those accused of crimes are innocent until proven guilty.
Frank Jacobs, pastor of Rock Worship Center in Charlotte, North Carolina, and Quest Church, also in Charlotte, pleaded guilty last week to filing a fraudulent tax return and wire fraud.
The Charlotte Observer reports:
As a man of the cloth, Frank Jacobs was expected to render to God what was God's. On Wednesday, however, it was Caesar's turn, with the Charlotte pastor admitting in federal court that he failed to file income tax returns while also bilking a COVID-19 relief program out of a $52,000 loan with a phony application filed on behalf of one of his churches. Jacobs, 51, pleaded guilty to filing a fraudulent tax return and wire fraud in a hearing before U.S. Magistrate Judge David Cayer of Charlotte. Combined, the two charges carry a maximum penalty of more than 20 years in prison and a $500,000 fine — though given his plea agreement, Jacobs' penalty is expected to be much lighter. He will be sentenced at a later date.

….

In a statement released after Jacobs' hearing, the U.S. Attorney's Office in Charlotte said his criminal behavior occurred while he led two Charlotte churches. Plea documents say Jacobs led the Rock Worship Center Church from at least 2009 to 2018. The website of the southwest Charlotte congregation still lists him as pastor, crediting Jacobs with building the church from the ground up, and growing membership from the 11 who turned up for the first service to more than 1,500. In a 2009 story in the Observer, Jacobs — who at the time was doubling as a preacher and an executive with a pharmaceutical company — said his growing ministry had to balance its members' spiritual and secular needs. "The church should be a place that uplifts and encourages," Jacobs said. "But it also should be a place that helps people find a job." For much of his time at the Rock Worship pulpit, Jacobs apparently had trouble following the New Testament's rendering advice.
Ever since he was a young boy, North Carolina Pastor Frank Jacobs Sr.'s mother noticed he had a taste for expensive things. She warned him that he would have to get a good education to afford them. So he studied hard and ultimately became a pastor, earning nearly $400,000 in one year. It apparently wasn't enough.

Earlier this month, Dena J. King,  the U.S. attorney for the Western District of North Carolina, announced that Jacobs, 51, who led the Rock Worship Center Church in Charlotte from at least 2009 to 2018 and Quest Church in Charlotte from at least 2019 to 2021, pleaded guilty to tax and wire fraud.

Jacobs was accused of filing a false tax return and using fraudulent information to obtain a $52,000 loan from the federal government's coronavirus relief program for small businesses, known as the Paycheck Protection Program.

On Sunday, during a Facebook Live broadcast from Quest Church, Jacobs said very little about his charges. But he told his congregation and supporters that the Bible remains his favorite book and apologized for embarrassing the church.

"It's been a tough week, a very tough weeks for me and my family," said the father of five, who is married to online talk show host Kimberly Jacobs.

"I first want to apologize to you … as church members and people who follow this ministry for being in a situation where you have to even see this, hear this, deal with this with your friends and colleagues. I'm very embarrassed by it, and I'm very sorry about it, and I apologize to you that you're enduring this even as I endure it. I'm sorry to you because you had nothing to do with it."

….

Documents cited by the U.S. Department of Justice show that for tax years 2009 through 2013 and 2015 through 2017, Jacobs failed to file timely U.S. individual income tax returns, Form 1040s, even after he received correspondence from the IRS in some of those years about the need to file and pay taxes.

He filed a return for 2014, claiming he only earned $66,370. But an investigation by the Internal Revenue Service suggests that he had $387,456.35 in income, according to a court document cited by The Charlotte Observer.

On April 22, 2020, Jacobs filed a fraudulent PPP loan application on behalf of Quest Church. He claimed the church paid five employees more than $135,500, but the church did not report any wages to the IRS for the corresponding calendar year and did not pay any withholding taxes.

Jacobs was released on bond following his court appearance last Tuesday and will be sentenced at a later date.

Filing a false tax return carries a maximum statutory penalty of three years in prison and a $250,000 fine, while the wire fraud charge carries a maximum penalty of 20 years in prison and a fine of $250,000.
Jacobs' church bio page states:
Frank Jacobs was born the sixth of 10 children to Supt. Lewis (deceased) and Mother Gladene Jacobs. Growing up in an industrial (steel) town on the outskirts of Pittsburgh, PA, he learned the value of hard work. As a result, he secured his first job before becoming a teen and contributed to the household income.

As a youth, Frank's mother made a comment that would be a pivotal point in his life. He requested that his parents purchase a pair of Nike's he desired and upon denying the request, his mother simply said, "Boy, you like expensive things and you'll need to go to college to be able to afford them"!  Frank decided that very moment to find a path to college and to finance it – somehow!

During the course of his investigation, Frank discovered that he'd essentially get a full scholarship if he was accepted into a military academy.  With that in mind, he focused his attention on the U.S. Air Force Academy.  Frank found the process to be competitive and grueling, in addition to learning that he had to be nominated by Congress for admission.  He persevered through the process and was eventually nominated by his U.S. Congressman for the Air Force Academy.  Over the course of a year, Frank received full scholarships from various universities as a student-athlete.  He ultimately accepted an invitation from James Madison University in Harrisonburg, VA and graduated in 4 years with a Bachelor's Degree.

With determination in his DNA, Frank decided as a senior (Biology/Pre-Pharmacy major) that he would work in the pharmaceutical industry.  Amazingly, he was hired almost immediately, by the foremost pharmaceutical company in the world.  Frank, being as competitive as he was, told his girlfriend Kimberly (whom he married) that he would achieve the rank of VP of Sales by his 40th birthday.  18 years after his prophetic comment and continued advancement, Frank Jacobs, at the age of 40, was promoted to VP of Sales for a multi-billion dollar pharmaceutical company!

Frank made every attempt to avoid the call to ministry, but had a heart-felt commitment to helping others. Even in corporate America, with all of his success, he remained highly involved in ministry and every aspect of that ministry flourished as a result of his involvement.  This was most evident when he and his wife Kimberly started a teenage 501c3 youth program within the church. The program grew from 11 youth to 300 in only a few years, drawing children from all walks of life (including the Amish community) and forcing them to move their weekly meetings from the church to a high school auditorium.  From an idea, to the U.S. Department of Education funding its programs, this 501c3 received millions of dollars in federal grants for almost a decade.

Frank later earned his Master's Degree, completed multiple ministerial training programs, was licensed as a Minister and was eventually ordained as and Elder in The Church of God in Christ.  In a life-changing event, Frank suffered the loss of his father in 1999 and succeeded him as Pastor at the request of the Bishop.  In only a few years, the ministry grew exponentially and the Bishop then requested that Frank lead the State church (Pennsylvania). Upon accepting the new appointment in 2001, the State church grew 10 times its size in just 3 years. Multiple ministerial training programs,[sic] Frank and his family moved to Charlotte, NC upon being promoted by the pharmaceutical company for which he worked. He then assumed his toughest assignment as he was led by God to start a ministry from the ground.  With no history in Charlotte, no previous relationships, congregation, nor building, he was driven to start The Rock Worship Center COGIC.  In 2005, he secured a building and opened the doors with just 11 people.  To date, over 1500 people have joined The Rock Worship Center and Superintendent Jacobs is resolute that the ROCK has only just begun to be effective in Charlotte.Superintendent Frank Jacobs has been married to Talk Show Host, Kimberly Jacobs, for the past 20 years.  This union has blessed them with 5 wonderful children.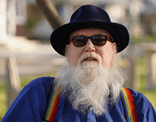 Bruce Gerencser, 65, lives in rural Northwest Ohio with his wife of 44 years. He and his wife have six grown children and thirteen grandchildren. Bruce pastored Evangelical churches for twenty-five years in Ohio, Texas, and Michigan. Bruce left the ministry in 2005, and in 2008 he left Christianity. Bruce is now a humanist and an atheist.
Connect with me on social media:
You can email Bruce via the Contact Form.
Your comments are welcome and appreciated. All first-time comments are moderated. Please read the commenting rules before commenting.