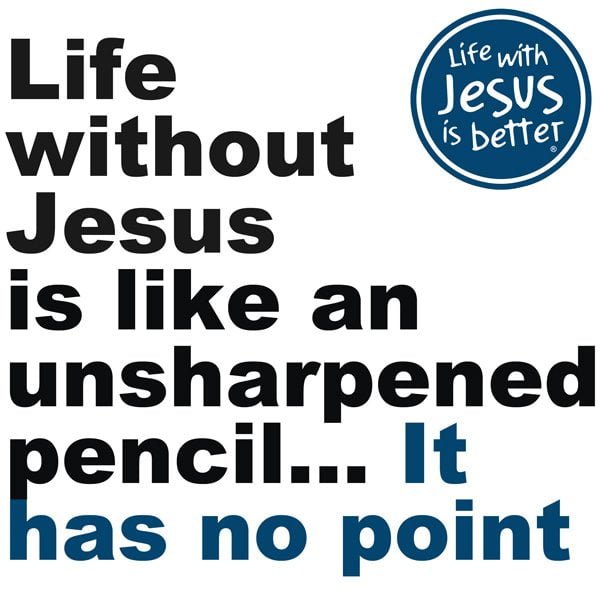 A common trait of Evangelicals is their insistence that life without Jesus is miserable, meaningless, empty, and void of happiness. Now, thanks to Dax Hughes, current or former pastor of Heartland Worship Center — a Southern Baptist congregation — in Paducah, Kentucky, we have a new word to add to the list: disastrous. Hughes writes:
Life without Christ is disastrous. Check your soul and you will see it is true. We all know this deep down that there is something more for us beyond ourselves and his world.
Hughes asks readers to check their souls. Fine, where is my soul? How can I access it? Is my soul like the check engine light on my car, where, when something is wrong with my automobile, the electronic control module (ECM) trips a code and causes the orange CHECK ENGINE light to appear? If the answer is yes, where is my CHECK SOUL light? Maybe the reason I can't see it is because my soul is black like my heart.
There is no evidence for the claim that humans have a soul. Evangelicals insist that everyone has some sort of ethereal eternal soul that leaves our body when we die, only to be reunited with our body when our bodies are resurrected so we can stand before God and be judged. According to Hughes, everyone KNOWS deep down — wherever the heaven deep down is — that is there is more for us than the here and now. Sorry Dax, I don't know any such thing. All I "know" is that life is short and then we die. I have plenty of evidence for this claim of mine. What does Hughes offer up for his claim? Assertion. That's what Evangelicals do — they assert without proof that their beliefs are infallibly true. Filled with self-righteous certainty, zealots such as Hughes cannot imagine any other truth claim but their own. I know, based on what I can see with my eyes and understand through observation, that humans are born, live, and die. End of story. There is no evidence for the claim that life continues in some other form after death. No one, not even Jesus, has come back from the dead. After thousands of years of people living and dying, it is safe for us to conclude that when people die they stay dead. It is for this reason that I give the following advice on my ABOUT page:
You have one life. There is no heaven or hell. There is no afterlife. You have one life, it's yours, and what you do with it is what matters most. Love and forgive those who matter to you and ignore those who add nothing to your life. Life is too short to spend time trying to make nice with those who will never make nice with you. Determine who are the people in your life that matter and give your time and devotion to them. Live each and every day to its fullest. You never know when death might come calling. Don't waste time trying to be a jack of all trades, master of none. Find one or two things you like to do and do them well. Too many people spend way too much time doing things they will never be good at.

Here's the conclusion of the matter. It's your life and you' best get to living it. Someday, sooner than you think, it will be over. Don't let your dying days be ones of regret over what might have been.
Hughes goes on to list his top ten reasons life without Jesus is a disaster. My response in indented and italicized.
You need to be perfect to meet God's standard and you can't even get close by your own efforts.
There is no God so we need not worry about meeting "God's standard" — Greek for Hughes's personal interpretation of the Christian Bible. Humans are infallibly flawed. The best any of us can do is to love others and treat people with kindness, decency, and respect. When we behave badly, we need not seek out a mythical God's forgiveness. Instead, we should seek out the forgiveness of those we have offended. God and religion are middlemen that complicate relationships.
You waste your whole life pursuing stuff and people that never brings you real joy and peace.
Remember, Hughes thinks life is disastrous without Jesus. Would he listen if I told him that atheists and other non-Christians have joy and peace, along with meaning and purpose? Probably not. Evangelicals are walled off from any worldview but their own. For Evangelicals, life begins and ends with Jesus, the Bible, and faith. Think for a moment about how much of life Evangelicals miss when they narrow their living down to only Jesus matters. Think of all the stuff and people they miss out on because they are busy brown-nosing Jesus. It is Evangelicals who have shallow lives, lives un-lived because of what this or that Bible verse says. In what other realm of life do we think it is okay for a bronze-age religious text to dictate the terms of life? The world would be much better off if the Bible was put on the shelf with other ancient, outdated, irrelevant books. At the very least, Christians should update the Bible so that it is applicable to the 21st century. Evangelicals need to stop trying to convince themselves that the Bible is a timeless book filled with unsearchable riches. I know that this claim is not true because I, unlike many Christians, actually took the time to read and reread the Bible numerous times. I don't need to read it again to know what it says.
You are trying to find purpose in life without ever connecting with the only one who can give you real purpose. (It is like playing chess without the king on the board.)
*Sigh.* Hughes cannot imagine any other way of looking at the world but his own. If he could, he would notice that the majority of the human race finds meaning and purpose in life without "connecting" with the Christian God. I have no problem with people such as Hughes "connecting" with their God, but it is offensive for them to suggest that the lives of others have no purpose without becoming followers of Jesus and Hughes' flavor of Christianity. Billions of people are a living testimony to the fact that what Hughes says here is not true. It might be true for him, but most people have no need for Jesus or Christianity. Life is good without God.
Being religious in order to clean up is about as beneficial as putting perfume and nice clothes on a corpse and calling it full of life.
Hughes is attempting to advance the claim that what true Christians have is a relationship not a religion. I hate to break it to Hughes, but Christianity is a religion made up of thousands of sects. Suggesting that Christianity is not a religion is as absurd as playing chess without a king (see Hughes' illustration above).
Your enemy is stronger than you and can beat you down every time without divine intervention.
Who is this enemy Hughes speaks of? Satan? Carbohydrates? I assume Hughes is speaking of the Devil, another mythical being in Christianity's panoply of myths. As with the existence of God, there is no evidence for the existence of the Devil. Saying THE BIBLE SAYS is not evidence. If Hughes has evidence for the existence of Lucifer, by all means he should share it. The existence of evil is not proof of Satan's existence. All its existence proves is that humans are capable of doing bad things — no devil needed.
You were made to bring glory to God and you are trying to give it to someone or something else and it's making you miserable inside.
I was made through my father and mother having intercourse. An egg united with a sperm and nine months later Bruce was born. If anyone deserves credit for my existence, they do. Mom and Dad are dead, so I can't thank them for bringing me into this world, but I can spend the rest of life giving credit to whom credit is due. As a humanist, I believe that I should praise, compliment, and thank people who do well. When a server at a restaurant takes care of our dining needs, should we dial up the restaurant's corporate office and thank them for the great service? Of course not. It is the cook who made our food and the server who brought it to our table who deserve credit for the quality of our dining experience.

Hughes wrongly thinks that non-Christians spend their lives being unhappy and miserable. Perhaps Hughes should spend some time talking with atheists, agnostics, and other non-Christians. I think he will find that we are, for the most part, a happy lot. Yes, chronic pain and illness make my body feel miserable, but I choose to embrace and enjoy life despite my pain.
You place all your emphasis on living it up for the 70 years or so on earth and give no emphasis or preparation for the eternity you will have left after this life.
Hughes is correct on this point. I plan on living it up until I die, knowing that this is the only opportunity I will have to do so. If not today, when? I feel sad for Evangelicals who choose to refuse themselves the pleasures of this world in the hope that they will get some sort a divine payoff after they die and enter God's Trump Tower — Heaven Location®. Of course, dead Evangelicals will not know what they have missed out on. They will, like all of us, die, and that will be the end of the matter. They will have no chance to reflect on an un-lived life. Henry David Thoreau was right when he said, "I went to the woods because I wished to live deliberately, to front only the essential facts of life, and see if I could not learn what it had to teach, and not, when I came to die, discover that I had not lived." I fear that many Christians will come to the end of life only to find, as Thoreau says, that they have not lived.
You are blind, unaware, ignorant, and deceived and you think you can figure out your meaning on this earth on your own.
To this point, all I can say is that the grand project of humanity is to find meaning and purpose. We need no God or religion to guide us. All that is necessary is that we open our eyes wide and walk forward, embracing the tests and challenges that come our way. If we live long enough, we will most likely learn something about ourselves, others, and this planet we share. My grandchildren marvel over Grandpa knowing so much stuff. Well, I have been walking the path now for almost sixty-five years. I would hope, by now, that I have learned a thing or three. There is much that I do not know, and I will likely run out of life before I figure out the ways of women, but I can humbly say that through hard work and diligence and hell of a lot of reading, I know a bit about this life.

I find it offensive that Hughes suggests that I and my fellow heathens are blind, unaware, ignorant and deceived, all because we reject his anti-human religious beliefs (and we reject Christianity because we have weighed it in the balance and found it wanting).
You will face a terrible judgment by the most powerful judge of all time who has overwhelming proof against you and can give the most devastating punishment and you are willing to take a chance that it will all go in your favor without any real reason to believe so except that you want it to be ok.
Hughes attempts to uses the well-worn trope Pascal's Wager. Memo to Dax: Never, ever use Pascal's Wager. It is a lame, dumb, stupid, ignorant, silly, and asinine argument. How can anyone know that Hughes' deity is the right one? To be safe, shouldn't we embrace all the religions of the world? Shouldn't Hughes become a Buddhist, Muslim, and a Catholic just in case the one true God is NOT the Evangelical God? Better safe than sorry, right?
You think you are pretty good compared to most of the world when your wickedness just looks different than yours [sic].
I have no idea what Hughes is saying here. Do I think I am better than some people? Absolutely. Do I think I am better than everyone? Of course not. Believing so would be arrogant, especially since I know quite a few wonderful people — starting with my wife, children, grandchildren, and many of the people I have met through this blog, to name a few. The world is filled is with godless people who just so happen to be kind, loving, and compassionate. Their wonderfulness needs no deity or divine instruction. I would argue that Evangelical belief often makes Christians unkind and unloving, lacking compassion for anyone who is not like them. One need only look at the culture wars and the recent presidential election to see that many Evangelicals are mean, nasty, arrogant, self-righteous, hateful, and vile. What religious group is at the forefront of the war against LGBTQ people and same-sex marriage? What religious group is behind the anti-immigrant hatred that currently permeates our culture? Everywhere I look, I see a religion that is all about power, wealth, and control. If Evangelicalism is all about Jesus, Evangelicals might want to figure out where they left him. Evangelical behavior suggests that Evangelicals practice a do as I say, not as I do religion. As long as Evangelicals continue to wage war on those the Bible calls "the least of these," it has nothing to offer the American people.
Bruce Gerencser, 66, lives in rural Northwest Ohio with his wife of 45 years. He and his wife have six grown children and thirteen grandchildren. Bruce pastored Evangelical churches for twenty-five years in Ohio, Texas, and Michigan. Bruce left the ministry in 2005, and in 2008 he left Christianity. Bruce is now a humanist and an atheist.
Connect with me on social media:
Your comments are welcome and appreciated. All first-time comments are moderated. Please read the commenting rules before commenting.
You can email Bruce via the Contact Form.