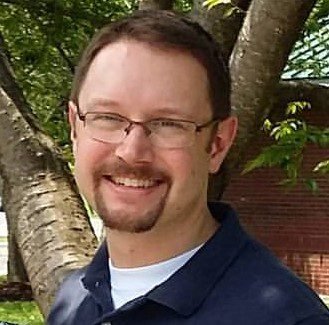 The goal of the pro-life movement is to make ALL abortion illegal. They will not stop their war against women until fertilized eggs receive the same constitutional protections afforded post-birth humans. Using the incremental approach, pro-lifers have successfully made it impossible for women in many states to get an abortion. Some zealots even go so far as to say that birth control should be outlawed. I have no doubt that once the U.S. Supreme Court is at full strength that zygote warriors will attempt to re-litigate Roe v. Wade.
I have written several articles on abortion you might find helpful:
Abortion Facts, Lies, and Contradictions
25 Questions for Those who say Abortion is Murder
Why it is Impossible to Talk to Pro-Life Zealots About Abortion
Frozen Embryos: If Life Begins at Conception
Tristan Vick also wrote an article for this site on abortion titled, Is Abortion Murder? (A Rationalist's Take).
Several years ago, The Gospel Coalition — a Fundamentalist, Calvinistic, parachurch group — published an article by Aaron Wilson titled, What Christians Should Know About Embryo Adoption. That's right, EMBRYO ADOPTION.  Tens of thousands of children need adoptive families, yet people such as Aaron Wilson are focused on rescuing frozen embryos — who are, in their minds, human beings with constitutional rights — from being criminally murdered. Here's some of what Wilson had to say:
A hallmark of the evangelical church in America is the backing of a pro-life worldview. As such, abortion clinics and the politics that govern them are primary areas of focus in this important cause. However, there's another front that often gets overlooked in the fight for life: the state of the thousands of children who remain cryogenically frozen as human embryos following in-vitro fertilization cycles.

A growing Christian response to this issue is the life-affirming answer of embryo adoption.

If you haven't heard of embryo adoption, you're not alone. Even though thousands of children in the United States could immediately benefit from this act of love, many people—Christians included—remain unaware of this adoptive need.

Because embryo adoption can be confusing, here are six answers to common questions.

1. What is embryo adoption?

Embryo adoption is a way to care for children who, for lack of a better phrase, are "left over" and kept in a cryogenic state following an in-vitro fertilization cycle. Through embryo adoption, an adopting mother gives these children a chance at birth by allowing their embryonic form to be thawed and transferred to her uterus. If one or more implant, the mother then carries and births the child (or children) though she is not genetically related to them. Embryo adoption is often referred to as pre-birth adoption.

2. Isn't embryo adoption the same thing as in-vitro fertilizatio (IVF)?

No. In many ways, it's the opposite. In-vitro fertilization creates life as a form of reproductive technology. Embryo adoption is a response to the fact that life has already been created and that it needs a womb to continue developing the way God intended babies to grow.

3. How many embryonic babies exist in cryopreservation?

In the United States alone, a projected 700,000 children exist as frozen embryos. Of these, an estimated 10,000 to 11,000 are available to be adopted. That number grows every week. These statistics reflect two pressing needs: A movement of families who are willing to adopt and an awareness of the life-affirming options available to parents who already have remaining embryos.

4. Is embryo adoption really adoption?

Because the U.S. government doesn't agree with the Bible's claim that life begins at fertilization, embryo adoption isn't considered legal adoption in America. The government only sees human embryos as cells, and so treats embryo adoption as a mere transfer of property. As such, many fertility clinics prefer "embryo donation."

Biblically informed Christians, however, shouldn't shy away from using life-honoring terms. Just as Jesus was adopted by Joseph in a preborn state (not received as a donation from God), Christians should honor life by using theologically accurate language.

….

6. How can I care for frozen children?

….

Inform. Most people have never heard of embryo adoption. Those who have often confuse it with IVF. Much adoption evangelism needs to take place inside the church on behalf of these frozen lives. Share embryo adoption articles on social media. Talk with friends. Do research. Talk to your elders and your small group about ways your church can be involved in the mission field that is embryo adoption.

….

Adopt. The most powerful way to care for these tiniest of children is to personally open a womb and a home to them. A great place to start is to check out the website of the National Embryo Donation Center (NEDC) in Knoxville, Tennessee.

When God Became an Embryo

Jesus didn't leave his throne for a manager, at least not directly. He first left his throne nine months earlier for a womb.

How much grander is the story of the incarnation when we realize the Son of God went from ruling the universe to becoming the smallest, most dependent, most microscopic form of human life. The God who authored a world that can't be measured, humbled himself into a form that can't be seen.

And this same God who became a human embryo to save sinners would have his church stand up for the many human embryos regularly discarded or frozen indefinitely. Consider how you can expand your pro-life passion toward the littlest lives by championing the cause of embryo adoption.
As someone who believes women should have the unrestricted right to an abortion pre-viability, Wilson's article is a reminder of the impossibility of working with pro-lifers to reduce the number of abortions. Unable to differentiate between a blob of cells and a human life, pro-lifers obstinately refuse to compromise their beliefs. This is why I no longer waste my time arguing or debating with members of God's Zygote Squad®. Their Fundamentalist religious views have blinded them to the horrific damage caused by their incessant assault on reproductive rights. They will not rest until Ozzie and Harriett, Leave it to Beaver, and the Duggars are the gold standard for American families.
Bruce Gerencser, 66, lives in rural Northwest Ohio with his wife of 45 years. He and his wife have six grown children and thirteen grandchildren. Bruce pastored Evangelical churches for twenty-five years in Ohio, Texas, and Michigan. Bruce left the ministry in 2005, and in 2008 he left Christianity. Bruce is now a humanist and an atheist.
Connect with me on social media:
Your comments are welcome and appreciated. All first-time comments are moderated. Please read the commenting rules before commenting.
You can email Bruce via the Contact Form.