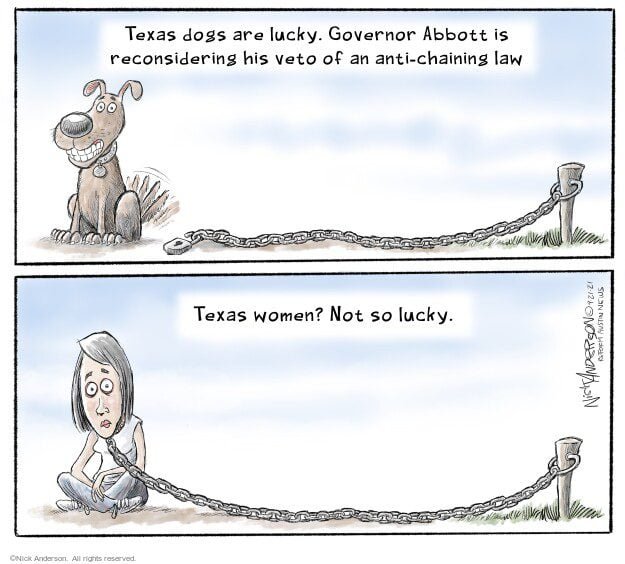 Article by Julia Conley, Common Dreams, Critics Warn Alito Draft Threatens Much, Much More Than Abortion Rights
The draft opinion leaked from the U.S. Supreme Court Monday night portends future attacks not just on Americans' right to obtain abortion care, said critics on Tuesday, but also on anyone whose rights the court's right-wing majority does not view as "deeply rooted" in U.S. history.
In the opinion, Justice Samuel Alito cited a number of reasons for the majority's objection to legal abortion—including a discredited theory that abortion care is a racist tool of eugenics and Alito's incorrect belief that "the costs of medical care associated with pregnancy and childbirth are covered by insurance"—but central to his argument is the claim that Roe v. Wade protects a right that is "not deeply rooted in the nation's history and traditions."
The phrase encapsulates "the most terrifying argument in that draft," tweeted Oindrila Mukherjee, a professor at Grand Valley State University in Michigan.
Judging from the draft opinion—which, Politico reported, was also supported by Justices Clarence Thomas, Neil Gorsuch, Brett Kavanaugh, and Amy Coney Barrett when the court apparently voted to overturn Roe v. Wade earlier this year—"everything is on the table," said writer Rebecca Traister, naming other Supreme Court decisions which affirmed rights for Americans.
In the opinion, Alito "disavows the entire line of jurisprudence upon which Roe rests: the existence of 'unenumerated rights' that safeguard individual autonomy from state invasion," wrote Mark Joseph Stern at Slate.
"The Supreme Court has identified plenty of 'unenumerated rights' that lack deep roots in American history," he added. "Most recently, the court established the right of same-sex couples to be intimate (2003's Lawrence v. Texas) and get married (2015's Obergefell v. Hodges). Alito dismissed both decisions in harsh terms."
Other legal experts also raised alarm that the court's conservative majority appears to be "a half step away from letting states criminalize same-sex sexual intimacy."
Stern wrote that Alito appeared to include language in the draft opinion which suggested the overturning of Roe would not weaken the protections that were affirmed by Loving v. Virginia, which affirmed the right to interracial marriage; Griswold v. Connecticut, which protected the right to obtain contraceptives; Skinner v. Oklahoma, which held that compulsory sterilization of people convicted of crimes was unconstitutional; and Pierce v. Society of Sisters, which struck down a law requiring parents to send their children to public schools.
"But Alito actually makes it extremely clear that he is not including Lawrence or Obergefell in his category of safe precedents!" Stern said. "Instead, he appears to include them as an example of illegitimate rights like abortion, which he is overruling in this very opinion!"
"As written, the draft is quite blithe and unflinching in its disdain for the constitutional basis of gay rights," he added.
Despite Alito's claim in the draft that previous decisions pertaining to Americans' right to privacy will not be overturned, journalist Emma Vigeland said, lower courts are likely to "chip away at birth control legality, appealing it all the way up to this extremist SCOTUS."
At The Daily Beast, Jay Michaelson wrote that with abortion rights found by the court to be not "deeply rooted" in U.S. history and therefore not protected under the Constitution, marriage equality could be overturned "within a year or two."
"Unless another justice leaves the court, the constitutional right to marriage for all is going to be overturned," Michaelson wrote. "The only question is whether Republicans will have a veto-proof majority (or the presidency in 2024) to ban both abortion and gay marriage anywhere in the nation."
As Common Dreams reported Monday, with evidence emerging that the court is preparing to overturn Roe—likely making abortion illegal in more than two dozen states—Republican senators are currently developing a strategy to pass a nationwide ban on abortion care after six weeks of pregnancy, and anti-choice groups have lobbied potential 2024 Republican presidential candidates to run on passing the legislation.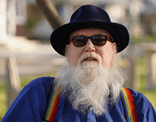 Bruce Gerencser, 65, lives in rural Northwest Ohio with his wife of 44 years. He and his wife have six grown children and thirteen grandchildren. Bruce pastored Evangelical churches for twenty-five years in Ohio, Texas, and Michigan. Bruce left the ministry in 2005, and in 2008 he left Christianity. Bruce is now a humanist and an atheist.
Connect with me on social media:
You can email Bruce via the Contact Form.
Your comments are welcome and appreciated. All first-time comments are moderated. Please read the commenting rules before commenting.