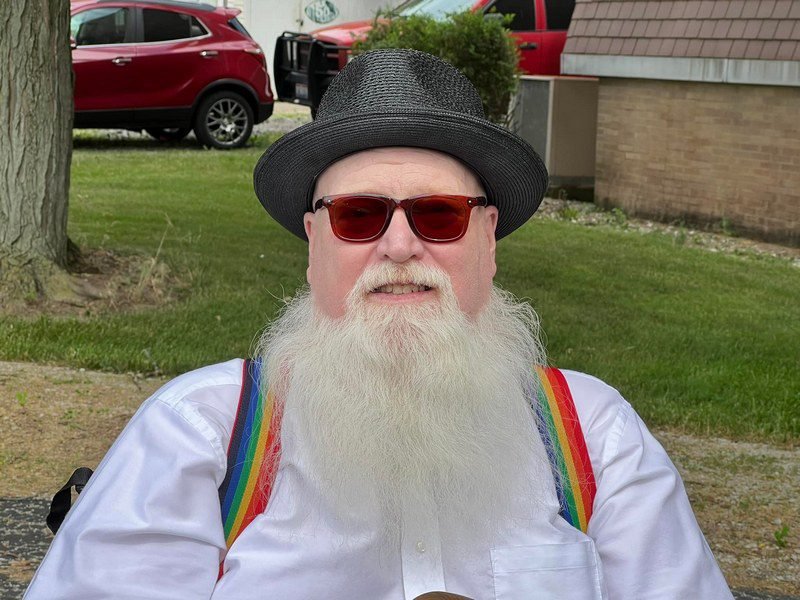 Recently, a friend of mine — also a former Independent Fundamentalist Baptist (IFB) preacher — asked me about my journey from homophobia to a supporter of LGBTQ people:
How long did it take you to come around to your current views of acceptance of homosexual folks, not simply tolerating or being kind to them? Also, if there was one, what was the "catalyst" that led you to become as accepting and even accommodating as you now are?

I ask because while I no longer consider it damming or "evil" I simply have a hard time wrapping my head around it and / or not being grossed out by those I come in contact with who I learn are of that lifestyle.
My friend asks several questions I hopefully (and adequately) can answer. I will attempt to do so, as I often do, by telling my story.
I was born in 1957. As was common for men of generation, I was homophobic. I didn't meet my first gay person until I was thirty-eight years old. Oh, I "knew" gay men in the sense that, based on their mannerisms, I considered them to be a fag, queer, light in their loafers. Polly's single uncle was a gay man, as was one of my cousins. I knew these men from distance. As far as lesbians are concerned, I didn't meet a lesbian until I was in my forties.
In ninth grade, we were taught how to square dance in gym class. My pastor threw a fit over me dancing, and this led to me sitting in the bleachers while my fellow classmates danced. Sitting with me were two boys who refused to shower at the end of class. It was assumed by me and my fellow students that these boys were "faggots." I have no idea whether they were actually gay. Just being different was enough to get one labeled with the "faggot" label.
In the mid-seventies, I casually knew a man my age who was gay. It was believed that he was preyed upon by a much older gay man who ran one of the local funeral homes. This young man, in the 1980s, died of AIDS.
I never heard much preaching about homosexuality as a teen. Oh, I heard the typical talking points about "queers" or "sodomites" having tattoos or wearing earrings in their left ears — both stereotypes of which were patently untrue.
By the time I left Bible college in 1979 and started pastoring IFB churches, I was a full-blown homophobe, a man who reveled in his heterosexuality and excoriated LGBTQ people. On several occasions, gay people visited one of the churches I pastored. I made sure they felt unwelcome. I viewed them, at the time, as child predators — another untrue stereotype.
This brings me to 1995.
In March of 1994, I left a church I had pastored for almost twelve years and moved to San Antonio, Texas to co-pastor Community Baptist Church. This move proved to be a disaster, and in the fall that same year, we packed up our belongings and moved to Frazeysburg, Ohio. With the help of Polly's parents, we bought a newish manufactured home — a $25,000 upgrade from our previous mobile home.
We lived in Frazeysburg for six months. Needing immediate employment, I turned to restaurant management. I was hired by Charley's Steakery (now called Charleys Philly Steaks) to be the general manager of their franchise at the Colony Square Mall in Zanesville. I continued to work for this restaurant until March 1995, when I assumed the pastorate of Olive Branch Christian Union Church in Fayette.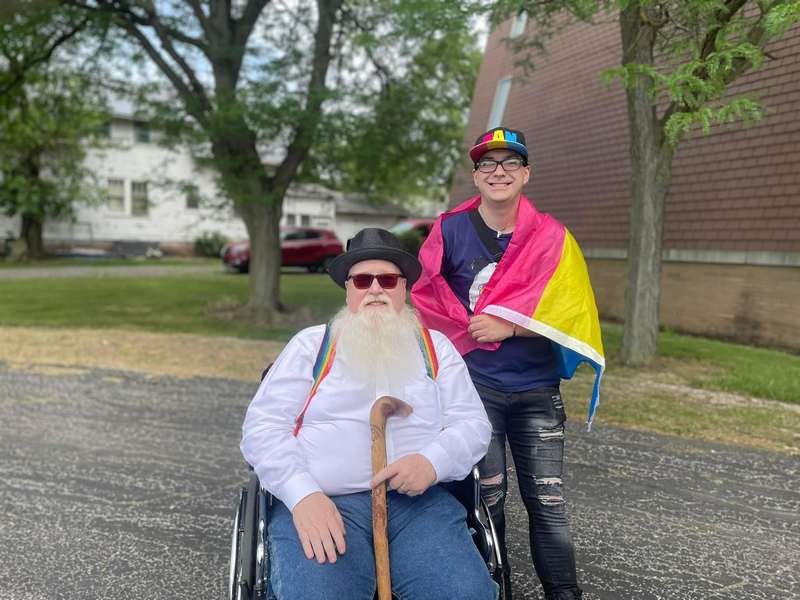 The restaurant I managed had a drink refill policy for mall employees. If employees stopped at the restaurant with their cups, we refilled them free of charge. Some employees would stop every day they worked to get their large plastic cups refilled. One such employee was a man who worked at a nearby store.
This man was in his twenties. The first time I personally refilled his cup for him, my infallible, never-wrong (I am joking) gaydar went off. I thought, "OMG, this guy is gay. What if he has AIDS?" Quite frankly, I am surprised he didn't see the disgust on my face. Maybe he did, but ignored it. I dutifully put ice in his cup, filled it with pop, and handed it back to him. After he walked away from the service counter, I would quickly run to the kitchen and thoroughly wash my hands, fearing that I might catch AIDS.
Over time, this man and I struck up casual conversations. He was quite friendly, and truth be told, I liked talking to him. As I got to know him better, I found that I no longer was disgusted or worried about getting AIDS. I even stopped washing my hands after serving him. What changed?
My theology didn't change. And neither did my irrational fear of gay people. Coming to where I am today, a supporter of LGBTQ rights with numerous gay and transgender friends, took years. What needed washing was my proverbial heart, not my hands.
My first step, then, in moving away from homophobia was actually getting to know an LGBTQ person. The more gay people I met, the less I could continue to hate them. I also learned that at least five children raised under my preaching were gay. These poor children had to listen to me rail against LGBTQ people. There was nothing I could do about the past. I apologized to them, and, thankfully, they completely forgave me. Does this mean I was finally free of homophobia? Nope.
The past decade has brought numerous LGBTQ people into my life, forcing me to confront what my friend called "wrapping his head around it [gay lifestyle] and/or not being grossed out by those he comes in contact with who are LGBTQ." First, I had to learn that being gay was not a "lifestyle," any more than being heterosexual is a "lifestyle." We are who we are. A decade of intense counseling has taught me a lot about "self." Good, bad, and downright ugly. Second, I came to believe that ALL people, regardless of their sexual orientation, were deserving of justice and equal protection under the law. Thus, when it came to same-sex marriage, I found that there was no rational, ethical reason to prohibit gay people from marrying. Not one. I also realized that I had to make my pro-same-sex marriage view public. Public sins require public penance. I did so by writing letters to the editor, publishing blog posts, and putting LGBTQ-friendly signs in my front yard — a heavily trafficked state highway.
Over time, I became more and more open about my unreserved support of LGBTQ people. I even offered to perform same-sex marriages. Over the weekend, Polly and I attended Defiance's Pride Walk, proudly walking with LGBTQ family, friends, and acquaintances.
What a day! Does this, however, mean that I am finally free of homophobia? While I am not far from the kingdom, I know that buried deep in the recesses of my mind rests bigotry of all sorts. As is common for all of us, we struggle to understand people "different" from us. I am an alpha male, 100% heterosexual, a Type A workaholic and sports addict. I am a typical man for my generation. However, I know I don't want to be a "typical" sixty-five-year-old man. People like me ARE the problem. Quite frankly, we need to die off, and soon.
The struggle that remains for me is truly, without reservation, accepting and embracing people who are different from me. I must work on this every day, pushing my bigotry farther back into the recesses of my mind. I will never "arrive." All I know to do is to be better today than yesterday.
I would encourage my friend to genuinely befriend LGBTQ people — without reservation. When homophobia rears its ugly head, ask yourself, how would you feel if gay people treated you this way? Confess your "sin," and do better. Practice what you preach. Participate in groups and events that challenge your bigotry. This is hard work, and you will fail many times. If, however, you believe in justice and equality for all, then you must try again.
I've been blogging for fifteen years. I have met countless LGBTQ people. Some of them I consider friends. Listening to their stories — the harm caused to them by homophobic preachers (seeing myself squarely in the mirror), churches, and families — helped me not only confront my own bigotry but also develop genuinely empathy for LGBTQ people. Understanding someone's journey will go a long way in combating homophobia
Here's what I am saying to my friend: becoming a tolerant, accepting man requires a lot of pain and struggle. We must not rest until we have rooted every last bit of bigotry out of our lives. While we will never "arrive," we can be better men (and women) than we were yesterday.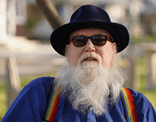 Bruce Gerencser, 65, lives in rural Northwest Ohio with his wife of 44 years. He and his wife have six grown children and thirteen grandchildren. Bruce pastored Evangelical churches for twenty-five years in Ohio, Texas, and Michigan. Bruce left the ministry in 2005, and in 2008 he left Christianity. Bruce is now a humanist and an atheist.
Connect with me on social media:
You can email Bruce via the Contact Form.
Your comments are welcome and appreciated. All first-time comments are moderated. Please read the commenting rules before commenting.