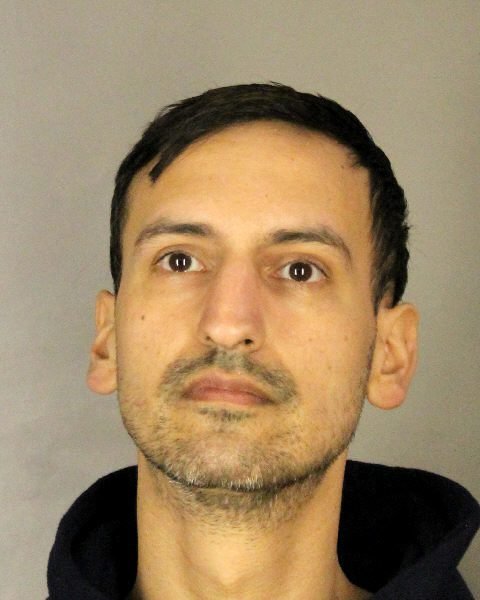 The Black Collar Crime Series relies on public news stories and publicly available information for its content. If any incorrect information is found, please contact Bruce Gerencser. Nothing in this post should be construed as an accusation of guilt. Those accused of crimes are innocent until proven guilty.
Jesse Vargas, a youth pastor who worked at The Incredible Journey to Christianity retreat in Michigan, was accused of sexually assaulting a teen girl.
In March 2021, the St. Louis Dispatch reported:
A New York youth pastor charged with the sexual assault of a teenage girl in Hazelwood met the teen at a Christian retreat in Michigan before he was invited to stay with the girl's family, Hazelwood police said Tuesday.

Jesse Vargas, 37, of Nassau County, New York, was a youth pastor who worked at The Incredible Journey to Christianity retreat in Michigan where he met the teen, Hazelwood police Capt. Mark McKeon said. Hazelwood police began investigating reports in December that Vargas repeatedly sexually assaulted the girl in January 2013 while he was staying with her family.

Vargas was charged in St. Louis County in February with five counts of statutory sodomy. He was arrested in New York on Friday where he is also facing charges that include sexual abuse and endangering the welfare of a child. He's accused of sexually assaulting a teen girl at his home there. Police would not say if it was the same teen who reported the assault in Hazelwood.
In November 2021, Fox-2 reported:
Explicit text messages from an old iPhone show the lengths to which a youth pastor allegedly groomed a juvenile for years before he allegedly sexually assaulted her, Hazelwood Police said. That pastor now faces several state and federal charges and authorities believe there could be more victims.

"No matter how careful the parents are – the kids need to be educated on the types of techniques used by the predators," Hazelwood Police DARE Officer Ed Novak said.

The alleged victim, who is now an adult, said she met youth pastor Jesse Vargas at a church retreat in Michigan. Vargas had lived in Long Island, New York.

She was 11 at the time. He was 25.

"He was actually the one at the registration table, the very first day that I went in. So I was 11, and I was in this new place full of strangers," she said. "He was the first person to give me my nametag and make me feel comfortable. He was one of the spiritual leaders of the entire camp."

FOX 2 is not naming the woman to protect her identity.

The woman, who is now 25, grew up in Hazelwood. She said she visited the camp twice a year. It was when she turned 13 that she said Vargas initiated more direct contact.

"After camp in 2011, he asked for my phone number and asked to take a photo of me. And he took that, and immediately started a friendly conversation," she said.

She said the friendly conversations over texts were innocuous at first. Vargas, she said, insisted that he help guide her on her spiritual journey.

He began to text her, send her seemingly innocent tokens of affection, including a mix CD, a journal, and other items. Vargas' wife had even sewn a dress for her.

But the subtle messages began to build into something dangerous over time, she said.

"He would talk to me about his work concerns, his marital concerns, his personal history, and also go on and on how well he wanted to treat me, and how he wanted to come there and buy me my favorite snacks," she said. "And he wanted to transfer to St. Louis so he could take me out to lunch once I went to high school."

The two became closer and while the alleged victim had concerns, she said she would ultimately trust Vargas, an authority figure.

Vargas, she said, even earned the trust of her family, even visiting and staying with them on more than one occasion.

Her first sexual contact with him happened when she was 15, she said.

"Inappropriate touching. Sexual stimulation. Oral sex, in my parents' basement. He would come and stay with my family, he had earned their trust as well. But in the middle of the night, in my parent's house, is where this would occur," she said.

The methodically placed gifts, affection, and abuse continued. The alleged victim's said her family was unaware of what was happening and that her parents allowed her to visit Vargas and his wife in New York.

The woman said she eventually broke off contact and lived with the secrets for years. It wasn't until 2020—seven years after the initial relationship—that she came forward. She said a family member of Vargas—someone who she had never met—messaged her, saying she learned of what had been happened. She said the family member apologized to her for what Vargas had done.

That was when the woman, now 25, said she wanted to break her silence.

"I contacted Hazelwood Police," she said.

She was aware that her case would be hard to prove, given that the alleged incidents took place seven years after the fact.

But two pieces of evidence helped bring charges against Vargas: an old iMac and an iPhone 5.

She still had possession of the old iPhone, which had the social app Kik on it. Vargas had instructed her to use the encrypted messaging system to communicate during the relationship.

"Even though it was encrypted and isn't hosted online, it was still sitting there on my phone. The pages of conversation that we had had were right there waiting for the phone to turn on," she said.

Hazelwood Police and the FBI were able to recover the texts. There were dozens of pages of evidence, revealing Vargas' years-long efforts to groom his victim, police said.

"There were able to pull my phone backups off of that. Even though pretty early on in the grooming, he had instructed me to stop backing up my phone to that computer…we still had everything up to that point," the woman said.
Vargas pleaded guilty in March 2022. Yesterday, he was sentenced to 13 years in prison for his crimes.
The United States Department of Justice reports:
U.S. District Judge Ronnie L. White on Thursday sentenced a former youth pastor from New York to 13 years and four months in prison for the sexual abuse of a Missouri 15-year-old in 2013.

Judge White also ordered Jesse E. Vargas, 38, to pay $146,594 in restitution to his victim.

Vargas originally met the then 11-year-old girl at a religious camp in Michigan where he worked.

"Over the course of the next four years Jesse played with my family and I like frogs in a pot," the victim said in court during Thursday's hearing. "Slowly increasing the temperature of his manipulation until we each were unaware of the water we had been submerged in, let alone its suddenly scalding temperature. By age thirteen I abandoned most of my spiritual leaders and friendships at his suggestion. By fourteen he even guided me to push away my two closest friends," she said.

In January of 2013, Vargas traveled from New York to the St. Louis area home of the teen. He stayed in her family's house and preached a sermon at her church. During the visit, he also sexually abused her.

"I was assured by him throughout my formative young teenage years that 'The World' wouldn't understand the illicit affair of ours he was suggesting, but God had provided us a path that we should follow together in secret. Tell no one. Trust no one else," the victim said.

He returned in March of 2013 and abused her again. In June of that year, he arranged for her to travel to New York, where he abused her again. He exchanged images and videos containing nude images with the teen via social media apps and text messages.

The victim also spoke about the effects of Vargas' abuse, including PTSD.  "As a lifelong honors student with high career hopes entering high school, I instead dropped out because I was simply too exhausted to care about anything."

Vargas, of Nassau County, pleaded guilty March 22 to two felony counts: travel with the intent to engage in illicit sexual contact and coercion and enticement of a minor.

The case was investigated by the FBI and the Hazelwood Police Department.  Assistant U.S. Attorney Jillian Anderson prosecuted the case.

"The way Jesse Vargas used the guise of spiritual instruction is repugnant. He manipulated not only his victim, but the adults who tried to protect her," said Acting Special Agent in Charge Mark Dargis of the FBI St. Louis Division. "I commend the victim's bravery for coming forward, in spite of having to relive her trauma, to prevent others from becoming a victim."  
Bruce Gerencser, 66, lives in rural Northwest Ohio with his wife of 45 years. He and his wife have six grown children and thirteen grandchildren. Bruce pastored Evangelical churches for twenty-five years in Ohio, Texas, and Michigan. Bruce left the ministry in 2005, and in 2008 he left Christianity. Bruce is now a humanist and an atheist.
Connect with me on social media:
Your comments are welcome and appreciated. All first-time comments are moderated. Please read the commenting rules before commenting.
You can email Bruce via the Contact Form.